GMC has confirmed that Super Cruise will arrive in late 2022 for the Sierra 1500 Denali. At that time, the GMC Sierra 1500 Denali will be available with GM's latest version of the technology, including the ability to tow a trailer while driving hands-free. Originally exclusive Cadillac, Super Cruise is also due to launch on the 2022 Chevy Bolt EUV in addition to the GMC Sierra.
Expanded ADAS Offerings
Super Cruise will join a newly revised and upgraded list of driver-assistance features for the GMC Sierra. Earlier in 2020, GMC announced that both its Sierra 1500 and HD truck lines would be available with ADAS features tailored to the specific use cases buyers are apt to encounter on a daily basis. For example, new ADAS features like Trailer Length Indicator and Jack-Knife Alert will assist when towing, especially on the highway and during bad weather. Features like Cargo Bed Zoom and Bed Hitch Guidance will help when attaching a fifth-wheel or gooseneck trailer.
However, as of this writing, Super Cruise will only be available for the Sierra 1500, not the HD variant, and only for the Denali trim. Given the higher towing and payload capacities of the Sierra HD versus the 1500 series trucks, perhaps there are some engineering challenges that need to be addressed yet regarding the safe implementation of Super Cruise on a larger Sierra platform?
This is only an educated guess and nothing more, and it may very well not be correct. We won't speculate further in the interest of journalistic ethics, as we are not privy to such information from GMC regarding Super Cruise and its HD trucks at this time.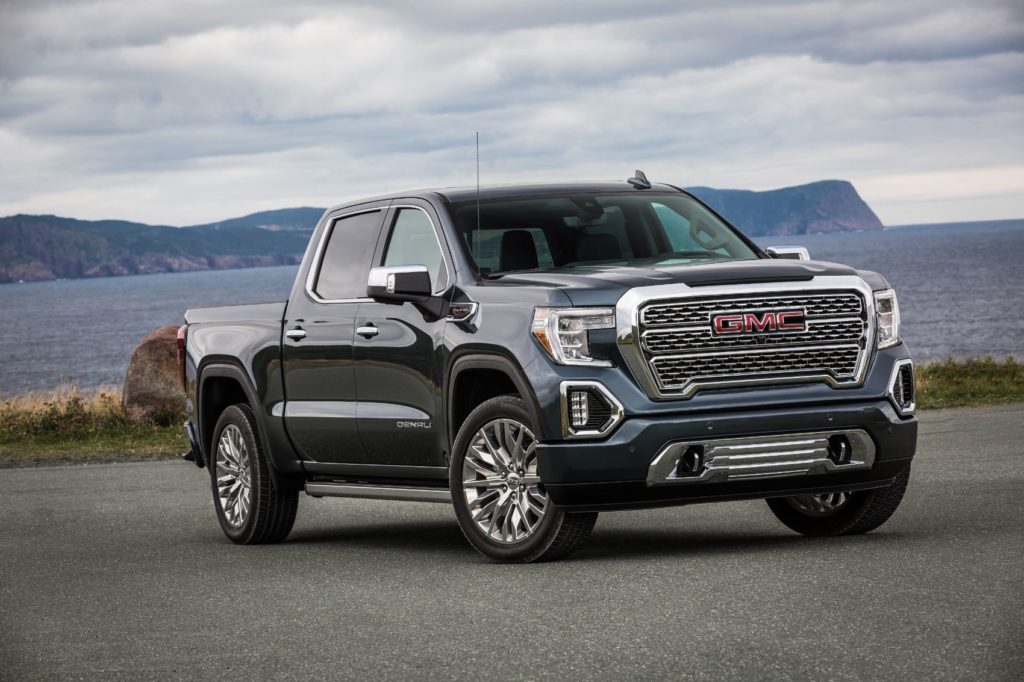 Significance of The Denali Trim Level
It is interesting to note how Super Crusie will only be available for the Denali trim (at the time of this announcement anyway). In GMC's product lineup, the Denali is at the top of the mountain. (Current trim levels for the Sierra 1500 include the Base, SLE, SLT, Elevation, and the off-road-oriented AT4.) Denali buyers do pay a premium but can expect a multitude of features in return. GMC Denali trucks boast a fancy interior with open-pore ash wood, brushed aluminum trim, and perforated leather seats, a 15-inch multi-color heads-up display, 22-inch wheels, and GMC's exclusive six-function tailgate.
Powertrain choices for the Denali include three different engines loyal GM truck buyers will instantly recognize. The 5.3-liter and 6.2-liter V8 engines, both with Dynamic Fuel Management, are GMC Sierra mainstays. (Dynamic Fuel Management, a cylinder deactivation system with 17 different shutdown combinations, is the newest iteration of GM's Active Fuel Management system.) The third engine is the relatively new 3.0-liter Duramax diesel, a powertrain option customers have wanted to see GM offer for quite some time (the current Chevy Silverado also has an option for this engine).
Given the high position of the Denali trim level, the long list of available features, and Sierra's overall importance to the GMC brand, it makes logical sense that Super Cruise would debut on the Sierra Denali first. However, we can also see how Super Cruise could compliment other future GMC vehicles, like the forthcoming Hummer EV. In so many words, Super Cruise is a fitting addition to any feature-rich GMC vehicle.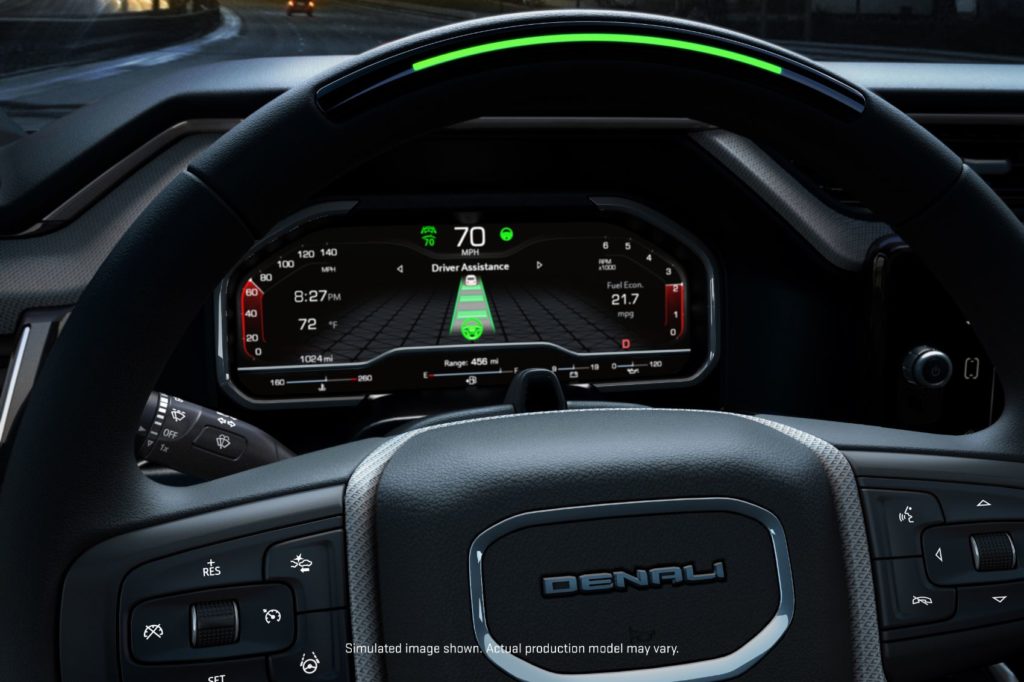 What is Cadillac Super Cruise?
Cadillac Super Cruise can automatically steer, brake, and keep the vehicle positioned on the highway in certain, optimal conditions. With an attentive driver, and under the proper conditions, Super Cruise permits hands-free vehicle operation. Currently, Super Cruise is available on more than 200,000 miles of compatible roads in the U.S. and Canada.
Super Cruise employs a driver attention system and precision LiDAR map data, along with a network of cameras and sensors that use real-time information. The combination of data from each of these points helps govern and control the steering, braking, and acceleration. More information on Super Cruise, including how to engage the feature, can be found in this helpful guide.