---
The following is an excerpt from ADAS Guide 2021: Features & Packages by Manufacturer, a comprehensive look at how the world's top OEMs approach advanced safety technology. Along with descriptions of each ADAS feature offered currently by brand, the guide provides a deeper look into the propriety names manufacturers use for bundling ADAS technologies, what features they deem most important and are currently expanding on, what sensors they use, and how they approach advanced safety technology overall.
---
According to data from the World Health Organization, globally, 1.35 million people are killed in road-related incidents each year, with an additional 20 to 50 million people suffering non-fatal but potentially disabling injuries. In 2019 in the United States alone, there were 36,096 traffic-related fatalities, according to preview data from the National Highway Traffic Safety Administration (NHTSA), which includes occupants in passenger vehicles and large trucks, motorcyclists, pedestrians, and cyclists.
The Centers for Disease Control and Prevention (CDC) says that about 90 people each day die in the U.S. from motor vehicle crashes. According to NHTSA, the current research shows that the vast number of vehicle crashes are tied to human error, and advanced driver assistance systems have the potential to save lives and injuries by reducing the number of crashes.
In its simplest form, ADAS provides a suite of driver assistance tools to create a safer, more comfortable driving experience. To better understand the intricacies of ADAS, it helps to recognize that ADAS assists the driver in the safe driving process by reducing fatigue and extending the driver's attention – essentially adding extra eyes, ears, and reflexes. ADAS helps the driver recognize and manage the myriad of variables in the surrounding environment, thereby mitigating possible dangers.
Two Categories of ADAS
Generally, ADAS falls into two categories: passive and active. The passive system will alert a driver to a potential threat with an audible beep, a dashboard light or a haptic vibration, allowing the driver to take appropriate action to avoid a collision or other hazard. The active system also alerts the driver to the threat, then takes action by accelerating, braking or steering to avoid the hazard if the driver does not act.
For the operator of a lone vehicle on a long stretch of uninterrupted road, the task of driving is a fairly simple one. Barring the occasional deer, moose, kangaroo or other animal on the road, the driver must pay attention to weather conditions, current speed, and traffic signs during the journey.
In this scenario, ADAS can relieve the driver of the need to maintain a consistent speed, can deploy systems to "read" road signs and relay information back to the driver and can monitor the vehicle's performance between the center lane markings and the edge lane markings and alert the driver to take corrective action (or, in some cases, nudge the vehicle back to the center of the lane). On the other end of the spectrum is the driver operating a vehicle in a city environment. Here, the driver must navigate multiple intersections, complex and sometimes competing driver instructions and alerts, pedestrians, cyclists, emergency vehicles and varying road conditions, in addition to weather and speed.
In these circumstances, ADAS can help create a safer, more comfortable experience by alerting drivers when another vehicle is in their blind spot, when a vehicle or pedestrian is in danger of crossing from behind, when a vehicle could potentially enter into a driver's path at an intersection, and when a pedestrian enters the driver's forward path. In some cases, ADAS features blend into semi-automated driving, when the vehicle's systems take over the task of driving on a preset highway or when the steering or braking take over for the sake of crash avoidance.
Brief History of ADAS
Cruise control, arguably the first precursor to modern ADAS, is a feature long included in vehicles. In fact, most don't remember a time before cruise control existed, and for good reason. Cruise control, the fatigue- and gas-saving feature that allows a driver to maintain a set speed without touching the accelerator, was invented by Ralph Teetor, an accomplished mechanical engineer and inventor who was blind from childhood.
As president of the Society of Automotive Engineers in 1936, Teetor spoke openly about concerns for safety and the variable speeds of drivers, according to an article in Smithsonian Magazine. Teetor invented the Speedostat, an early cruise control, and patented a version of this technology in the 1940s. Speedostat was first offered in luxury vehicles by Chrysler in 1958 and eventually dubbed "Cruise Control" by General Motors.
Cruise control was considered a non-essential extra until the 1973 oil embargo against the U.S., which resulted in a 1974 nationwide 55 miles per hour speed limit as an effort to conserve gas. (Some sources claim that in addition to saving 167,000 barrels of oil per day, some 4,000 traffic-related deaths were avoided per year, thanks to the imposed speed limit.) For his pioneering work, Teetor was inducted into the Automotive Hall of Fame in 1988.
Anti-lock brakes, too, exist as the earliest ADAS innovations. Dating back to the 1920s and used on aircrafts, anti-lock brakes were advanced by Bosch when the company registered a patent in 1936 for a mechanism that would prevent the locking of brakes in a car. In acquiring a 50 percent share of the German company Teldix in 1973, which was developing and testing an antilock braking system (ABS), Bosch moved into the ABS development sphere, eventually taking over Teldix entirely. By 1978, Bosch released its first production-ready version of ABS.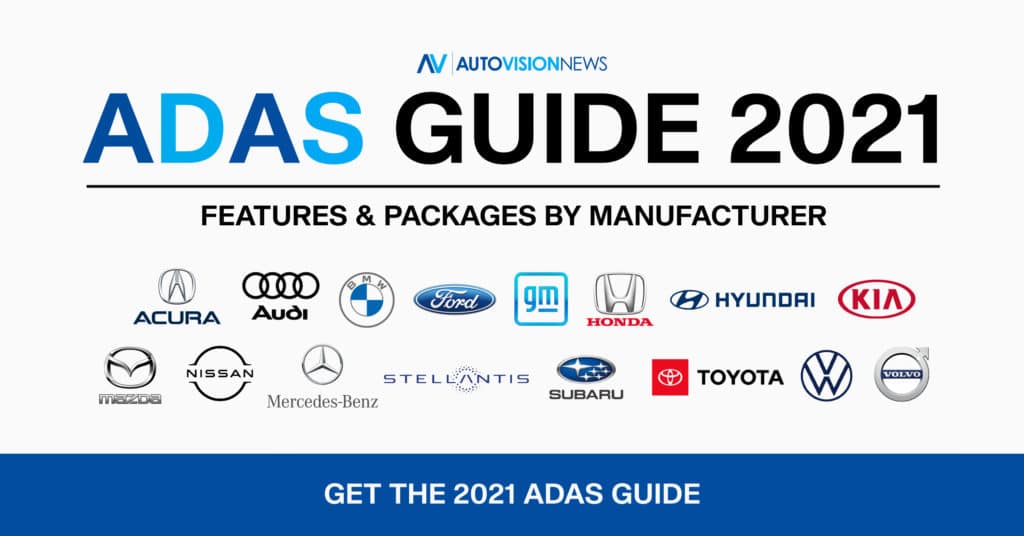 The Five Eras of ADAS
As history shows, ADAS development was slow until the tail end of the 20th century, with marked development and deployment from 2010 to today.
In a 2018 presentation at the Center for Advanced Automotive Technology at Michigan's Macomb Community College, Carla Bailo, president and CEO of the Center for Automotive Research, shared a general timeline of ADAS development, which stretched back to 1990 with ABS and electronic stability control (ESC). ABS keeps the wheels from locking during sudden and sharp braking, and ESC helps drivers maintain control of the vehicle during extreme steering maneuvers. Assist features, such as lane keep assist and pedestrian avoidance, came online in luxury vehicles around 2010, and, Bailo predicted, all new vehicles will come equipped with a full suite of ADAS technologies by approximately 2030.
NHTSA further describes the evolution of ADAS in the "Five Eras of Safety." In its chart, NHTSA refers to the first ADAS systems of seat belts, cruise control, and ABS as safety and convenience features that dominated from 1950 to 2000. These predate today's more advanced systems, but when used, can be effective in preventing traffic crashes and fatalities and reducing driver fatigue. For instance, according to the CDC, most drivers and passengers who are killed in auto accidents are unrestrained.
Among drivers and front-seat passengers, seat belts reduce the risk of death by 45 percent and cut the risk of serious injury by 50 percent. Seatbelts have saved an estimated 255,000 lives since 1975. (According to NHTSA, 50,457 lives have been saved by frontal airbags between 1987 and 2018.) 
The advanced safety feature decade of 2000 to 2010 offered ESC, lane departure warning, blind-spot detection, and forward-collision warning as passive alert systems. At this stage in the ADAS evolution, technologies grew by leaps and bounds. The next era, 2010 to 2016, saw the rise of advanced driver assistance features like rearview video via reverse cameras, lane centering assist, rear cross-traffic alert and even systems that incorporated some level of automation, like automatic emergency braking.
The current period of ADAS (2016 to 2025) is considered the era of partially automated safety. This means features that include lane-keeping assist, adaptive cruise control, traffic jam assist, and self-park. Beyond 2025, NHTSA predicts as yet unnamed fully automated safety features will become more common. These features are already available to some extent today, depending on the automaker.
Download The 2021 ADAS Guide
ADAS Guide 2021: Features & Packages by Manufacturer is available for purchase for $99 USD (a free preview is available here). The guide is a PDF download, so you can take it with you, be it on your laptop or mobile device. With the 2021 ADAS Guide, the advanced safety features offered by the world's leading OEMs will be at your fingertips.