COAST Autonomous has performed the first successful deployment of the Leddar Pixell in an autonomous delivery vehicle. The Leddar Pixell, developed by LeddarTech, is a 3D solid-state cocoon LiDAR for autonomous shuttles, commercial vehicles, and robotaxis with a detection range of 56 meters (nearly 184 feet). The successful deployment of Leddar Pixell by COAST Autonomous was completed at the Kinney County Railport (KCRP) near Brackettville, Texas, one of several rail yards operated by Harbor Rail Services Company of California. 
"It has been a great opportunity to deploy vehicles at KCRP," said Pierre Lefevre, Chief Technology Officer at COAST Autonomous. "The railyard is the perfect environment to show how autonomous vehicles function, particularly in an industrial environment, keeping the workforce safer and improving efficiency by allowing them to focus on more highly skilled tasks."
Safety is Top Priority
COAST Autonomous selected Leddar Pixell because of its 360-degree coverage and solid-state flash capability, both essential for busy industrial environments like a marshalling yard. "Safety is our priority, and that is why we use the Leddar Pixell," Lefevre continued. "With more than a decade of experience building LiDAR sensors, LeddarTech is the perfect partner for us and has consistently shown it could exceed our expectations."
"COAST has an amazing track record, and it is exciting to see them launch a delivery service at a rail yard," added Adrian Pierce, VP, Global Sales & Business Development at LeddarTech. "The first element of COAST's charter is safety, and the deployment of LeddarTech's Cocoon LiDAR supports that charter and the commitment COAST makes to their customers."
The Cocoon Effect
The zero-emissions automated delivery vehicles operated by COAST move equipment and supplies for Harbor Rail 24 hours a day. Equipped with Leddar Pixell technology, COAST Autonomous says the delivery vehicles do not experience "dead zones" around their perimeter (hence the phrase "cocoon LiDAR" when referring to Leddar Pixell). This "cocoon effect" protects workers on an industrial site, on foot or in another vehicle, who may approach the automated delivery vehicle in stop-and-go situations.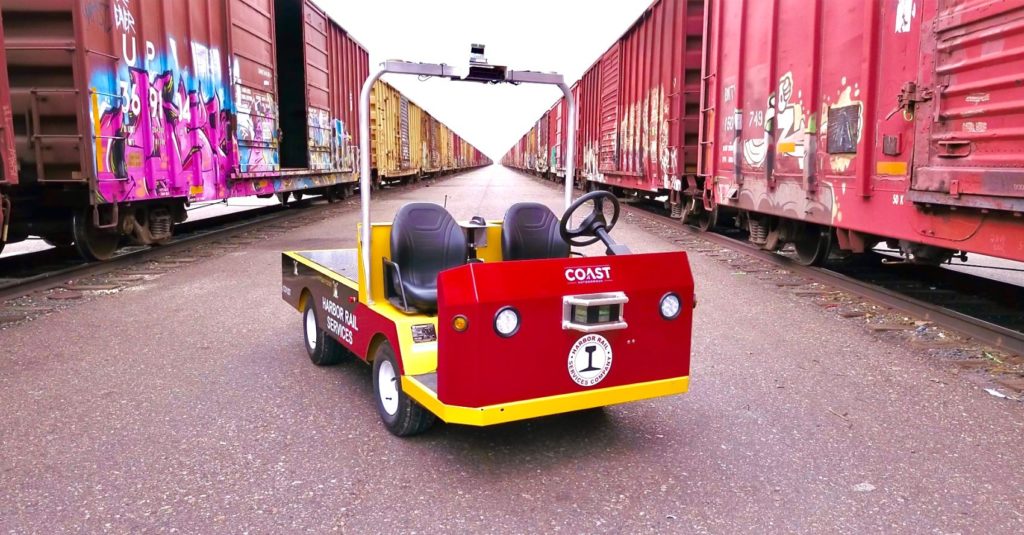 A Good & Fitting Name
Perhaps just as impressive as the technology is the name of the automated delivery vehicle employed by Harbor Rail. "We are honored that our Cocoon LiDAR solutions were selected and trusted by COAST Autonomous to be part of its autonomous 'Bigfoot' delivery vehicle," Pierce said. "Making mobility applications safer is at the core of our DNA."
LeddarTech Experiences Growth
This most recent news for LeddarTech is the latest in what has been a significant year for the company, based in Quebec City, Canada. Most recently, LeddarTech acquired VayaVision and announced strategic partnerships with STMicroelectronics and First Sensor to develop LiDAR Evaluation Kits.