Continental has launched a new online platform to streamline software development for future vehicles. Called the "Continental Cooperation Portal," the platform cuts development time for manufacturers and suppliers by automating and standardizing software validation and integration for connected cars. "The importance of software for vehicles is rising at a rapid pace," explained Michael Crane, vice president of Connected Car Networking for Continental, North America. "By developing the Continental Cooperation Portal, we have created a tool for implementing software and services from a wide range of in-vehicle server providers."
Why Was The Portal Developed?
The current trends shaping vehicle architecture and design are increasingly complex. Infotainment applications, cloud-based and connected services, shared mobility platforms, and autonomous driving are shaping the future of transportation, yet each have their own individual challenges. Concerning hardware and software development for future vehicles, Continental says system integration is a key competency and the portal was designed with that in mind.
The manual processes and a lack of standardization make software integration a time-consuming and tedious endeavor. Continental says they observed a repeated cycle, whereby applications are tested manually to detect errors, but the process often "starts from the beginning again" as modern vehicles can involve software from up to 50 different suppliers. The idea behind the Continental Cooperation Portal is to automate and streamline this process by only transferring error-free applications into the actual development system.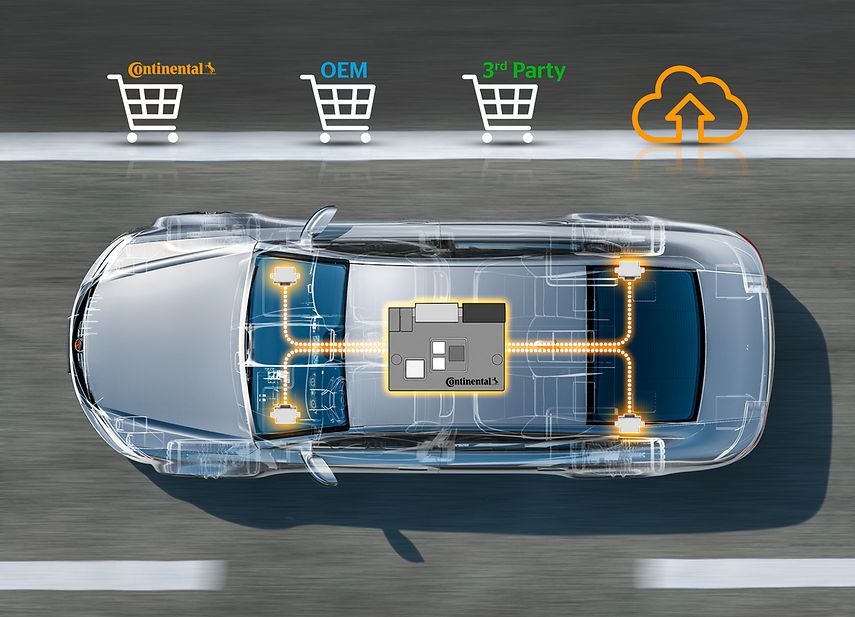 How Does It Work?
The Continental Cooperation Portal can be individually customized for each software project. The portal serves as an encrypted database and communication platform where important documents, logs, and manuals are accessed by all participants. Through the portal, integration and delivery concepts, commonly used in agile software development, can be applied to all parties involved in vehicle development.
Additionally, the online platform will reduce the need for correction loops and free up capacity for implementing other control unit functions. "As a system integrator and strategic partner, we are working with manufacturers to simplify the increasing complexity of software integration in modern vehicles," Crane said.
Photos & Source: Continental AG.