LeddarTech and First Sensor AG have formed a strategic collaboration around the development of a LiDAR Evaluation Kit. The announcement is part of a larger initiative by LeddarTech known as the Leddar Ecosystem, a connected group of suppliers that support the LeddarEngine, the company's LiDAR platform. Suppliers within this ecosystem provide components like emitters, receivers, micromirrors and processors, and other software-development tools to help customers with any number of high-volume commercial deployments.
"In 2019, LeddarTech initiated a strategic plan to collaborate with a select group of leading organizations to develop a comprehensive front LiDAR solution for the automotive market, for applications such as traffic jam pilot and assisted highway driving," explained Michael Poulin, Vice President, Strategic Partnerships and Corporate Development for LeddarTech. "As a leader in LiDAR technology, we recognized the expertise and core competence that First Sensor offers, and how our technologies are complimentary, specifically First Sensor's Avalanche Photodiodes (APDs) and LeddarTech's LeddarEngine."
Who is First Sensor?
First Sensor develops standard sensors and custom sensor solutions in the fields of photonics, pressure, and advanced electronics. The company says they will continue to serve the ever-growing demand for advanced sensing applications in the industrial, medical, and mobility markets. First Sensor also designs sensors for LiDAR systems, and has spent time outlining the requirements for automotive LiDAR systems.
"Our commitment is to design and develop market matching automotive-quality LiDAR solutions, and the opportunity to collaborate with LeddarTech is one that will really enable us to advance the autonomous driving space," said Dr. Marc Schillgalies, VP Development, First Sensor AG. "Autonomous driving is a market that's evolving on a daily basis and, with LeddarTech, we're developing next-generation technologies to power these technologies for OEMs for many years to come."
"First Sensor's contribution involves their high-performance APD's and the receiver submodule on the platform," Poulin added. "It was natural for us to reach out to First Sensor considering that their high-performance APD products were an excellent fit with our solution."
Who is LeddarTech?
LeddarTech provides a scalable auto and mobility LiDAR platform based on the LeddarEngine, a suite of automotive-grade, functional safety certified SoCs that work in tandem with the company's processing software. "The LeddarEngine includes LeddarTech's proprietary signal acquisition and processing algorithms, which enhance the LiDAR's detection range and accuracy for optimized performance-to-cost ratios," Poulin explained.
LeddarEngine (comprised of the LeddarCore LCA2 system-on-chip) helps Tier 1 suppliers and autonomous driving system integrators design their own differentiated LiDAR solutions. The company says it supports multiple LiDAR architectures, including flash and hybrid flash designs and meets functional safety (ISO-26262 ASIL-B) and reliability (AEC-Q100) requirements. LeddarTech has over 70 patented technologies (granted or pending), but the LeddarEngine is one of their most well known.
An Overview of the Leddar Ecosystem
LeddarTech describes the ecosystem as the only open and comprehensive LiDAR platform option for OEMs and Tier1s. The Leddar Ecosystem focuses on:
Leveraging IP, expertise, and support from technology leaders.
Common architectures and standardized components to lower risk.
Scalable platforms and roadmaps for better performance and cost optimization.
More comprehensive solution sets that address the requirements of OEMs and Tier1s.
Improving production volume and the flexibility to address multiple LiDAR applications.
First Sensor is among the latest to join the ecosystem, which includes 15 other companies. "Discussions quickly confirmed that both organizations have a shared vision and commitment to delivering more value to customers by working collaboratively," Poulin said.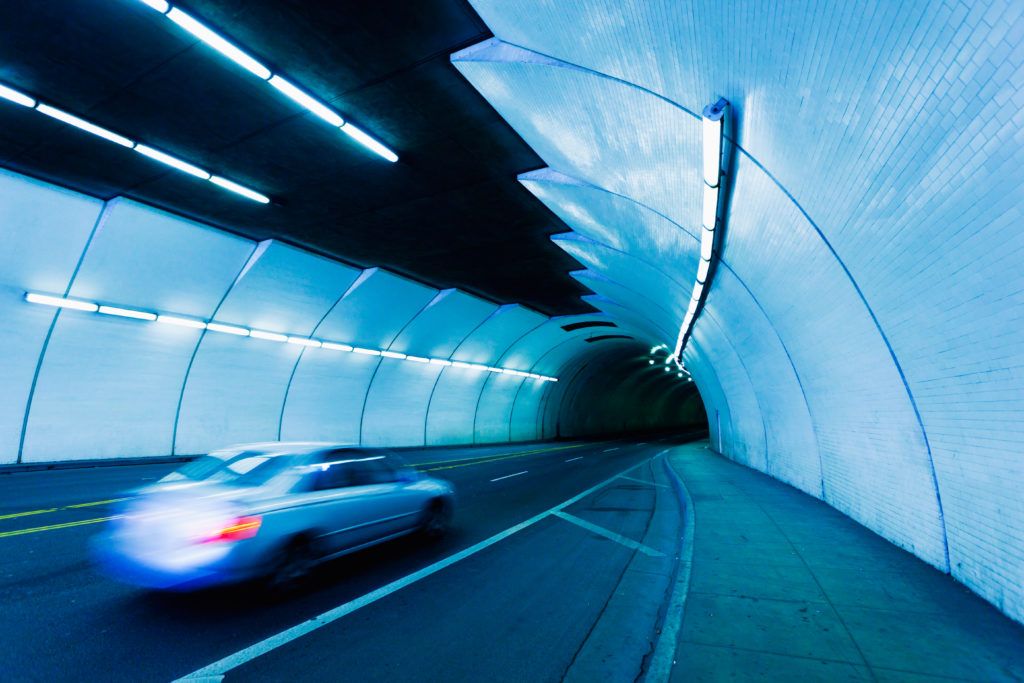 How The LiDAR Evaluation Kit Helps
The kit will demonstrate the technical concepts of a fully-functioning LiDAR, thereby helping others develop their own LiDAR based on LeddarEngine technology, First Sensor APDs, and additional ecosystem partners' technologies, products, and services. The evaluation kit will target mostly front LiDAR applications for high-speed driving.
"A LiDAR Evaluation Kit is a critical tool for Tier 1s and system integrators," Poulin explained. "This evaluation kit integrates key technologies and components from leading automotive industry partners into a working LiDAR sensor that demonstrates the performance requirements for various autonomous driving and ADAS applications."
Technical Challenges & Time to Market
The LiDAR Evaluation Kit is designed to optimize the development of ADAS systems across the industry. According to Kenneth Research, the self-driving car market will hit a global revenue of over USD 173 billion by 2023. Poulin notes that as the market expands, addressing the technical challenges of cost, reliability, and safety are of critical importance.
"Evaluation Kits support OEMs and other players in the industry by giving them access to LiDAR sensors containing valuable technology early in the design process, before Tier 1s even develop first prototypes," he said. "It enables them to easily evaluate the technologies which accelerates their time to market, and minimizes costs by having an example system to use as a starting point in their own LiDAR development."
As LeddarTech and First Sensor continue in their partnership, Poulin says they will leverage the Leddar Ecosystem.
"Contributions from additional ecosystem partners in the fields of beam steering, lasers, mechanical design, optical design, and module manufacturing also impart value to this LiDAR Evaluation Kit," he added.