---
The Automated Drive Series from VS Labs consists of four quarterly, coast-to-coast drives.
One of the goals is to expose ADAS technology to a diverse set of environmental conditions.
VSI Labs will depart from Minneapolis for Michigan's Upper Peninsula on Sunday, July 12th.
---
Last August, VSI Labs completed a 2,000-mile journey from their Minneapolis, Minnesota home to Santa Clara, California, for the Drive World conference. The test vehicle, a 2018 Ford Fusion with a Dataspeed by-wire control system, was subjected to a multitude of roads, driving situations, and environments, including the hot desert sun. The VSI Labs team would later remark at the 2020 Electronic Imaging Symposium that keeping sand away from the Linux-based computer in the trunk was a challenge.
On that trip, called the Automated Drive West, VSI Labs examined and evaluated things like precision lane models and advanced GPS technology, including HERE Technologies' high-definition maps with Real-Time Kinematics. A month later, in September of 2019, the team embarked on the Automated Drive East from Minneapolis to Washington D.C. with Trimble's precise-point positioning technology in tow.
"Last year, we racked up about 15,000 miles driving coast to coast," said Phil Magney, VSI Labs Founder and Principal Advisor. "There is always an edge case when you are doing something like this, but the only way to really discover what those edge cases are is by driving and accumulating miles."
Automated Drive Series Launches
Starting this month, VSI Labs will hit the road for a full-scale national tour to demonstrate ADAS and other automated vehicle technology. Known as the Automated Drive Series, VSI Labs will use the occasion to provide technology suppliers a chance to evaluate their innovations in an automated vehicle. VSI Labs created the Automated Drive Series to help its industry partners during COVID-19. Magney says with this new program, ADAS developers have access to a new venue when so many conferences and events are either postponed or canceled outright.
"The Automated Drive Series is a means from which we can deliver tangible results to our clients who want to promote their ADAS and automated driving solutions," Magney explained. "That is our objective, and because so many conferences are canceled, we needed to get creative and innovative."
VSI Labs will conduct four quarterly, coast-to-coast, and border-to-border driving initiatives to examine different ADAS technologies. "It's all about discovery with this Automated Drive Series," Magney continued. "It's all about learning and understanding how these sensor-based solutions respond when they get exposed to a great deal of diversity in terms of environmental and atmospheric conditions."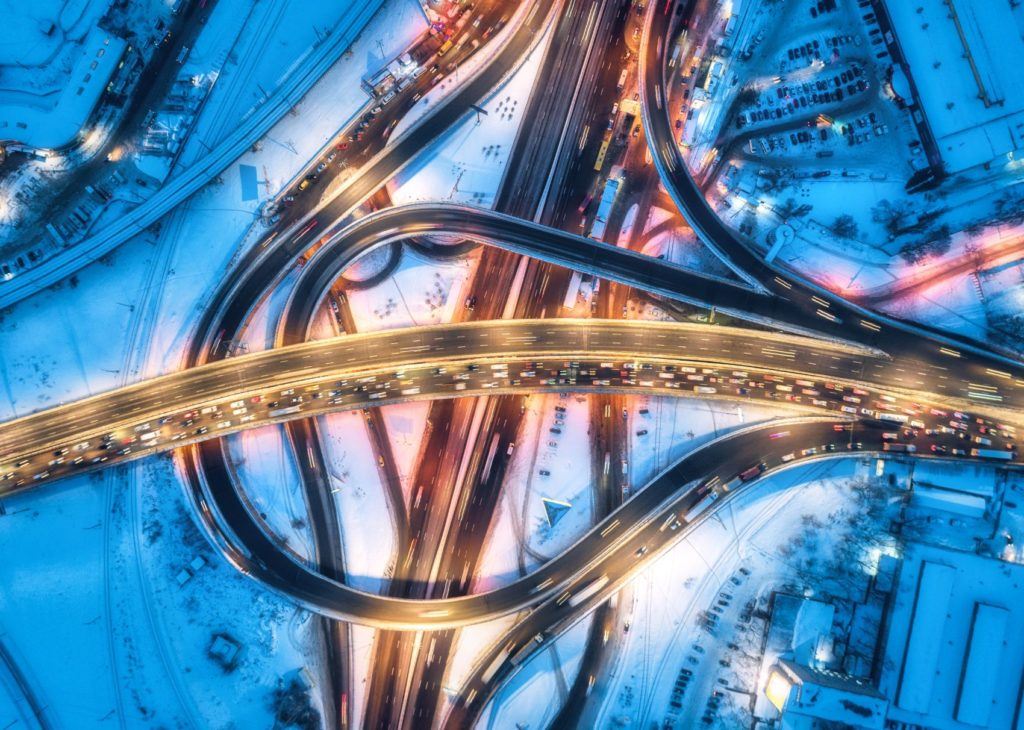 Off the Beaten Path
The first in the series is the Automated Drive North, which begins on Sunday, July 12th. The VSI Labs team will set out for Ann Arbor, Michigan, traveling through the state's Upper Peninsula. By visiting the far northern parts of Michigan, VSI Labs will encounter different road and weather conditions, as well as wildlife. "It's going to take us off the beaten path," Magney said. "It will allow us to expose some of this gear to conditions that are a little bit out of the ordinary."
The Automated Drive North will end at the American Center for Mobility in Detroit, where VSI will continue its testing of Automatic Emergency Braking (AEB) with FLIR Systems.
"FLIR's thermal imaging technology is crucial to improving the safety of motor vehicles, especially for nighttime driving or other low-visibility conditions that challenge human drivers and the existing ADAS sensor suites on vehicles today," said Mike Walters, Vice President of Product Management at FLIR. "The opportunity to collect thermal imaging data in unique settings across rural and urban environments through our collaboration with VSI will enable us to advance the development of thermal sensing technology for ADAS, specifically AEB, and AV's."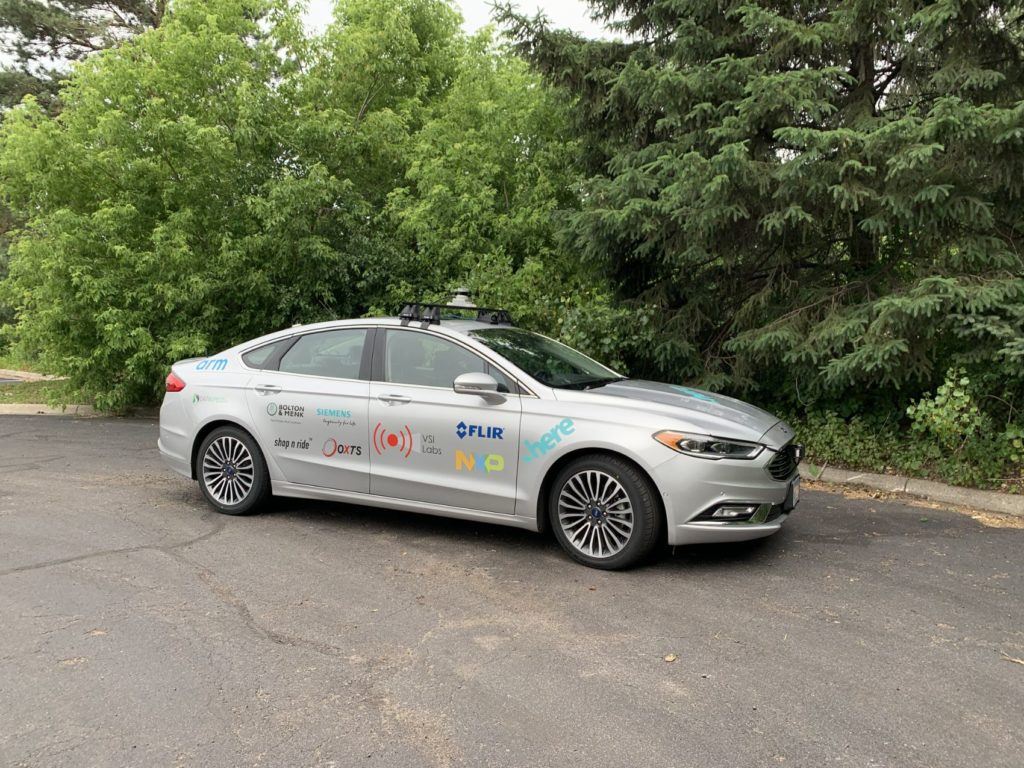 Data Collection is Key
Last year, the automated drives conducted by VSI Labs focused on real-time testing to see how different solutions and ADAS technologies responded to changing road conditions. The Automated Drive Series still encompasses this type of testing and evaluation for ADAS technology, but data collection will also be top of mind. The vehicles VSI is operating for the Automated Drive Series (their Fusion and a Lexus SUV from FLIR) will rely on state-of-the-art recording equipment.
"As we're driving, we will be able to switch on the recording gear when we think we're entering an area that could be interesting," Magney explained. "Once we start entering urban areas, small towns at night, and encountering pedestrians and whatnot, we think we'll be able to deliver some valuable data. We will use that data at VSI to examine edge cases and examine how the sensors respond."
Visible cameras, thermal imaging, LiDAR, radar, and precision localization technology will complement the on-board recording equipment. "It's a very robust vehicle, and we've had it in our lab for over a month," Magney said of their Fusion. "Essentially, what we're doing is porting over our stack and our software codebase to that vehicle. We've developed the proof of concept for the AEB system, utilizing the FLIR camera and FLIR neural network."
The VSI Labs team will travel with swappable hard drives and mark and annotate data along the way. Upon returning to the Twin Cities, the process of sifting through the data begins. "From there, we can isolate," Magney said. "We can take just the camera feed or just the thermal feed or just the LiDAR feed and isolate it by itself. We also can write test scripts that allow us to flag things."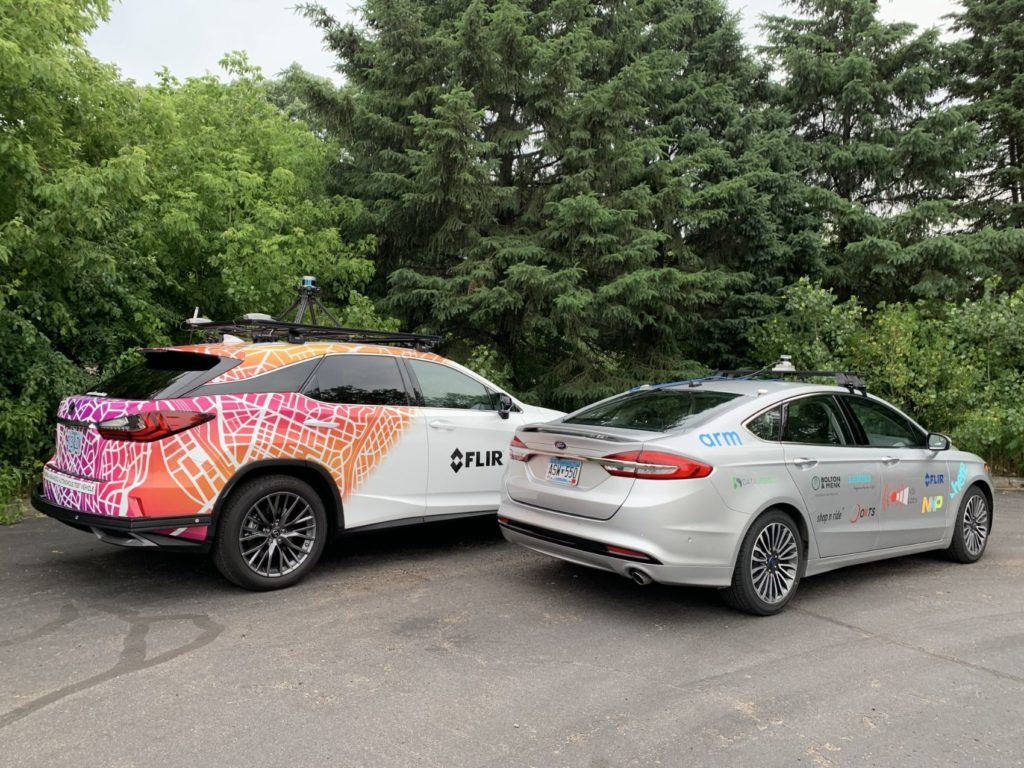 Follow the Automated Drive Series
Subsequent drives in the series will follow in September, November, and January. The forthcoming Automated Drive East will have Washington D.C. as a destination, while the Automated Drive South will head to the Lone Star State. Similar to last August, the upcoming Automated Drive West will head to sunny California. Those looking to follow along can track the team's progress on VSI's website or social media channels.
"First and foremost, we're trying to provide value to our customers, because that's our business," Magney said. "It's all about discovery, data collection, and exposing these systems to a great deal of diversity."