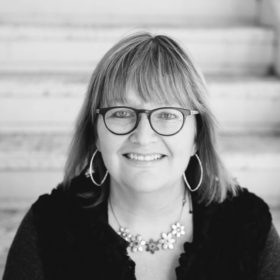 Position
Contributing Writer
Nancy Dunham is a life-long journalist whose work appears in many national automotive and general interest magazines and accompanying websites. Her dad was an executive with Western Auto Supply Co. (sold to Sears), so the smell of tires still brings back a flood of childhood memories. Favorite professional assignment: driving on the Texas Motor Speedway. She lives in Austin, Texas with her cat Prudence.
Automated driving systems for commercial trucks are closer to reality now that Plus and Ouster have signed a strategic customer...
Watch for the automotive power electronics market to continue to boom through 2027. The $3.6 billion amassed in 2019 is just...
General Motors (GM) has announced a new business, BrightDrop, that could offer a significant step toward ending the years-long struggle...
Alexa, what is the first automaker that plans to use you in future models? Amazon Alexa's response: Fiat Chrysler Automobiles,...
Talk about a smart car. Toyota engineers are hard at work infusing a professional race car driver's instincts and reflexes...
Organizers of the North American International Auto Show (NAIAS), known as the Detroit Auto Show, have scrapped it for this...
The recently announced multi-display screen for the Mercedes-Benz EQS luxury EV leaves Tesla's 17-inch display and Porsche Taycan's 16.8-inch screen...
Cadillac's LYRIQ, the brand's first all-electric SUV, is yet another example of how the automaker plans to "push the boundaries...
Driver technology leader Motional announced a partnership with Cox Automotive's Pivet, that begins with Motional's self-driving Las Vegas fleet. The...
Decision-makers at LeddarTech, a leader in environmental sensing platforms for autonomous vehicles and advanced driver assistance systems, are scheduled to...
Motional just keeps moving ahead. This time, they've again partnered with Lyft to launch a multimarket robotaxi service in major...