---
Automotive LIDAR 2020 will be hosted on September 22-24 via a fully online AI-enabled matchmaking platform. AutoVision News readers receive an exclusive 10 percent discount on their conference pass using the code AUTOVISION10. Registration is currently open through the Automotive LIDAR 2020 official site.
---
The agenda for the 3rd annual Automotive LIDAR 2020 conference and exhibition has been announced. The online conference, organized by Microtech Ventures of Birmingham, Michigan, is the world's only forum dedicated exclusively to automotive LiDAR technologies and applications. With LiDAR being used for over six decades in various industries, there is lots of renewed interest in the technology now for self-driving cars and ADAS applications.
"LIDAR has proven its value as an accurate and reliable sensor to construct high definition map images for automated and autonomous vehicles," explained Curtis Hay, Technical Fellow, GPS, V2X, and Maps, General Motors.
The Challenges Ahead
Given LiDAR's significance in developing safe and fully-functioning automated systems, it's increasingly important to address the challenges currently facing the technology. One of the central themes of Automotive LIDAR 2020 is about helping the engineering community and senior leaders identify these challenges. Hay is one of the many speakers at this year's conference who is aware of this critical need.
"The ranging and intensity measurements from a high-quality LiDAR sensor are excellent, although there are many technical challenges created by the sheer density of the point cloud obtained through these sensors," he continued. "The ongoing challenge with LiDAR within the auto industry is to optimize the cost versus performance equation."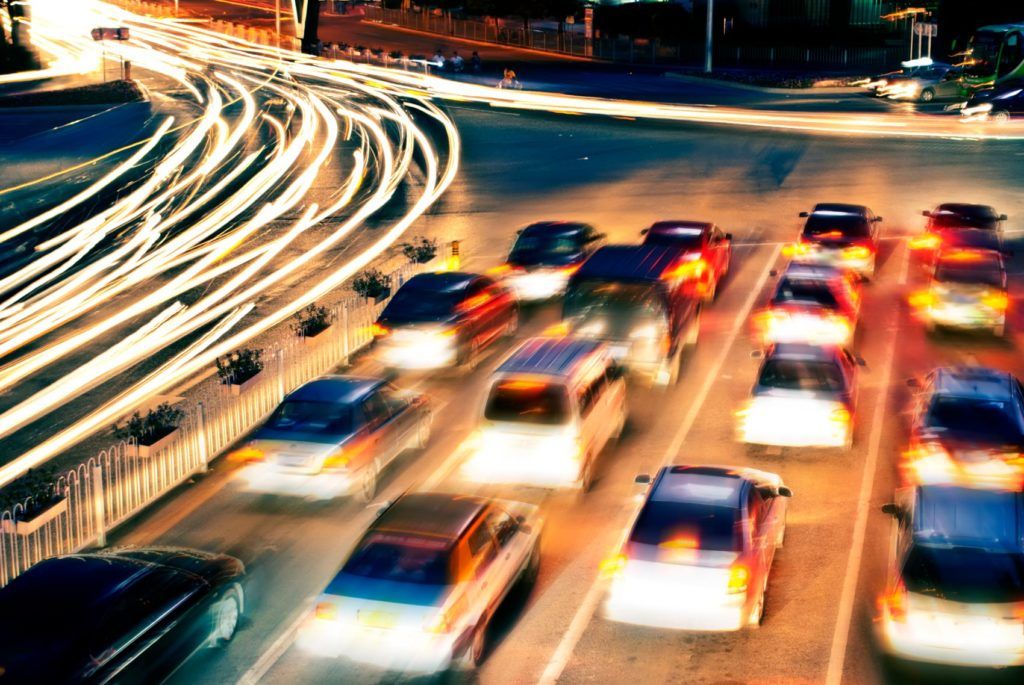 Automotive LIDAR 2020 Agenda
The presentations during Automotive LIDAR 2020 will examine different strategies when designing a LiDAR system, as well as the strengths and weaknesses of one approach versus another. Attendees will receive in-depth reviews and analyses of LiDAR technologies, as well as the latest market projections, M&A developments, and startup activity.
"I think this conference has the right balance of content, level of detail, and diversity of perspectives from industry players and across the ecosystem," explained Winston Chen, Head of Global Sales, Rockley Photonics, who attended the conference last year. "We had meaningful discussions and debates about where this industry is going."
While some sessions will look at the impacts of AI on LiDAR, others will explore current reliability testing methodologies and techniques. Automotive LIDAR 2020 will also address fabrication, packaging, and system assembly techniques.
"It was the best way to get the whole picture of the latest market and technical solutions and an invaluable unique experience that will be undoubtedly useful for our company," added Evgeny Levin, Chief Application Engineer, DEPHAN, of the conference last year.
Ali Massoud, a Senior DSP Engineer for Huawei, attended the conference for the first time last year. "It was great to find most of the LiDAR companies from all over the world participating in this big event and sharing their latest and future technologies and the market perspective," he said.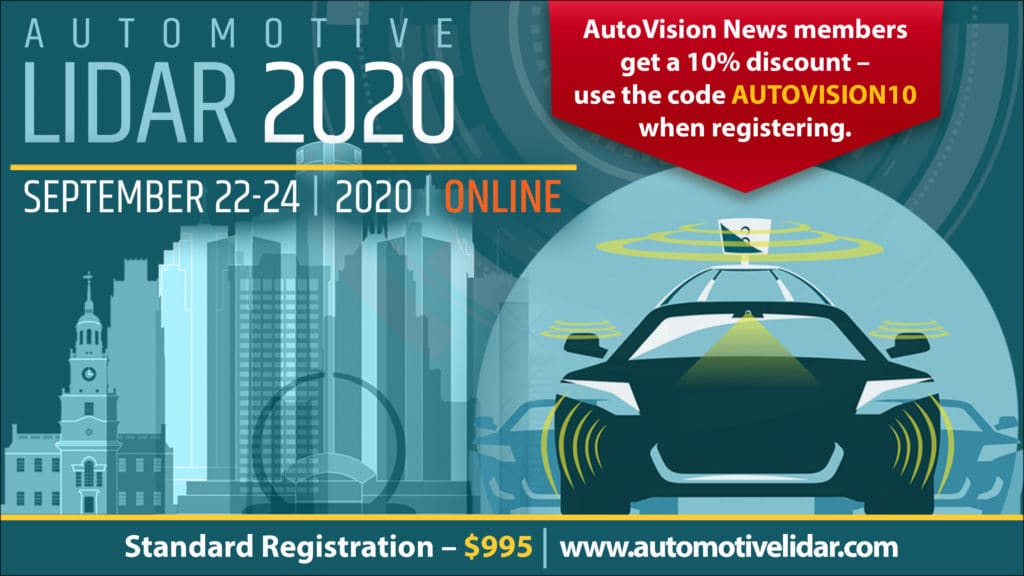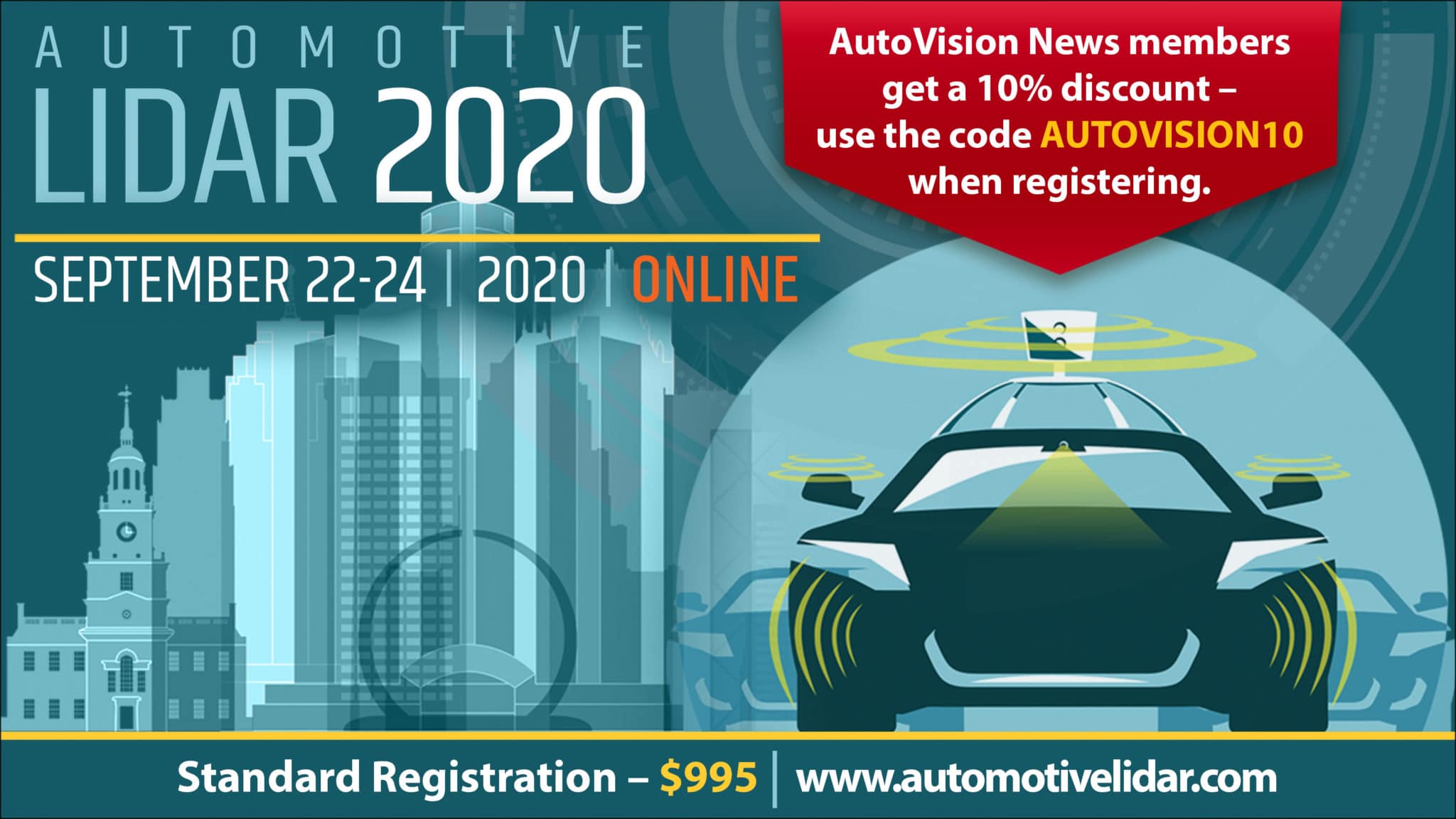 Automotive LIDAR 2020 Speakers
Tuesday, September 22nd
Automotive LIDAR 2020 opens on Tuesday, September 22nd, with a presentation from Khasha Ghaffarzadeh, PhD, Research Director for IDTechEx. Dr. Ghaffarzadeh will discuss LiDAR technologies for ADAS applications, along with recent trends and emerging developments. Afterward, Anna Petrovskaya, PhD, Head of LiDAR AI for Mobileye, will speak on the role of LiDAR when it comes to safety for autonomous vehicles.
Later on Tuesday, attendees will hear from Alejandro Olivares, Director of Components for the Hyundai-Aptiv Autonomous Driving Joint Venture, and Bahman Hadji, Director of Business Development for ON Semiconductor.
Wednesday, September 23rd
On Wednesday, September 23rd, the day opens with a presentation from Sam Abuelsamid, Principal Analyst for Guidehouse Insights. Abuelsamid will speak on current trends concerning LiDAR and ADAS applications. Alexander Bergman, PhD Researcher from Stanford University, will speak late morning on Wednesday about AI perception algorithms for solid-state LiDAR.
Later on Wednesday, attendees will hear from Yong Sun, Supervisor, Autonomous Driving, AI, and Advanced Methodology, Isuzu, and Fritz Krainer, Head of Engineering for Continental. Sun will speak about LiDAR use cases for commercial vehicles, while Krainer will discuss the challenges related to the mass production of LiDAR.
Thursday, September 24th
On Thursday, September 24th, the day begins with a presentation from Itay Michaeli, Director, U.S. Autos and Auto Parts for Citi Research, on LiDAR use cases and business models. Afterward, Kinh Tieu, Head of Perception for Gatik, will examine the latest LiDAR technologies and how they can boost automated vehicle performance.
The day will close with a presentation from Alexei Andreev, PhD, Managing Director and Co-Founder of Autotech Ventures. Dr. Andreev will address the critical question of whether or not LiDAR is "nice to have" or a "must-have" when it comes to autonomous vehicles.
"Microtech Ventures has taken great care and gone to great lengths to organize this all-encompassing agenda on LiDAR for the engineering community," said Carl Anthony, Managing Editor of AutoVision News. "We are proud to serve as a media partner for Automotive LIDAR 2020 and look forward to working with the Microtech Ventures team."
"The organization was excellent, all talks were on time, and the staff was very friendly and cooperative," Massoud added. "I recommend attending this conference and I aim to attend it every year."
Register for Automotive LIDAR 2020
Automotive LIDAR 2020 is set for Tuesday, September 22nd through Thursday, September 24th. AutoVision News readers receive an exclusive 10 percent discount on their conference pass using the code AUTOVISION10. Registration is currently open through the Automotive LIDAR 2020 official site. The full schedule and list of speakers for the event can be found here.