After three successful online events in 2020 and the launch of a new educational series, AutoSens will return to the virtual stage in May. AutoSens is a world-renowned conference comprised of interactive workshops, expert panel speakers, and technical exhibitions focused on the challenges facing autonomous cars at nearly every level. Whether in-person or virtually, AutoSens is about gathering the world's leading engineers, researchers, and other industry professionals to examine the full scope of automated driving.
AutoSens Goes Virtual In 2021
Under normal circumstances, organizers host two yearly in-person events for the engineering and ADAS community: one in Brussels and another in Detroit (with plans for adding a Hong Kong event before the pandemic). Based on the rotation of yearly events, the upcoming May event will be considered the Detroit conference.
"Although we are sad to not be in Detroit in person this spring, this edition of AutoSens continues to be a trusted and valuable stateside market update aimed at an international audience," write the AutoSens organizers in a recent article. "With the current restrictions on travel and face-to-face events, we know how important it is for our industry to continue to be able to connect online, build relationships, and share the latest news, ideas and technology."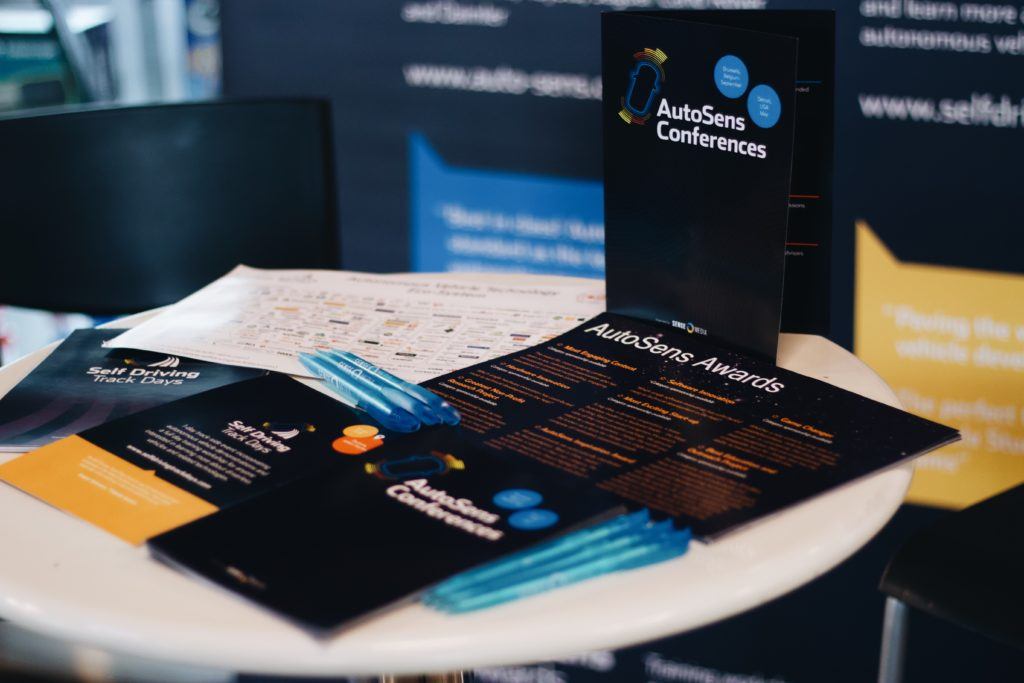 Custom-Built Event Platform
The Detroit edition of AutoSens 2021 will include several new features via a custom-built event platform. Attendees can take advantage of an interactive agenda, multiple livestream channels, a live chat and discussion function, and different matchmaking and networking features.
"As always, our agenda will include diverse content delivered by expert speakers and key players at the very cutting edge of ADAS technology," reads a statement from the organizers. "AutoSens continues to be a powerful meeting place for the entire supply chain, facilitating new connections and fast-tracking key relationships between suppliers and OEMs."
Expert Speaker Lineup
The virtual agenda for Detroit will feature over 30 different sessions, including technical case studies, analytical keynotes, and full panel discussions. Topics include deep learning, sensor fusion, and ongoing developments in radar, LiDAR, and camera technology, among many others. Confirmed speakers include:
James Kim, Team Leader, Nextchip
Stuart Feffer, Co-Founder and CEO, Reality AI
Boyd Fowler, Vice President, OmniVision Technologies
Honghao Tan, Principal Engineer, Changan US R&D Center
Dr. Gunnar Juergens, VP and Head of LiDAR Segment,Continental
Christoffer Petersson, Deep learning research engineer, Zenseact
Jordan Greene, Co-founder and VP of Corporate Development, AEye
Dr. Dominic Noy, Senior Behavioural Data Scientist, Humanising Autonomy
Dragos Maciuca, Executive Technical Director, Palo Alto Research and Innovation Center, Ford Motor Company
Tickets & Registration
The Detroit edition of AutoSens 2021 will take place over two days: Wednesday, May 12th, and Thursday, May 13th. Tickets for the Detroit event are currently available through the AutoSens official website. Make sure to use the promo code AVN15DT to receive 15 percent off your reservation. More details are also forthcoming for the Brussels and Hong Kong AutoSens events, scheduled for September and November, respectively.