According to recent reports from Reuters and the New York Times, automotive production in Germany has slowed because of a scarcity of raw...
Ford Motor Company is announcing plans to bring electric vehicles at scale to American customers with two new massive, environmentally...
AutoVision News was recently invited on MarketScale TV to discuss the long-term impacts of the ongoing vehicle production shortage. In this segment, our Managing Editor,...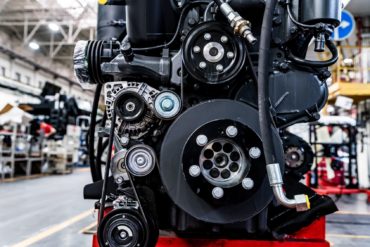 About This Whitepaper Today's manufacturing organizations require new solutions to maintain safe, adaptable, and well-connected teams across their frontline workforce...
About This Whitepaper Enterprise mobility is transforming today's manufacturers into more productive and profitable corporations that are better positioned to...
General Motors announced that potential candidates and job seekers can now apply for open positions via the Ultium Cells LLC website. When...
General Motors has announced a plan to turn its Detroit-Hamtramck assembly plant into a facility dedicated entirely to electric vehicle...