The North American International Auto Show (NAIAS) is launching a new virtual series called Q'd Up Mobility. The monthly web-based series will serve as a platform for the industry's top executives, experts, analysts, and thought leaders to discuss their latest insights on the future of transportation. Q'd Up Mobility will give all NAIAS stakeholders – manufacturers, suppliers, service providers, and auto enthusiasts – the chance to hear from the industry's foremost experts.
NAIAS has formed a marketing partnership with the Automotive Press Association (APA) and Society of Automotive Analysts (SAA) to cross-promote Q'd Up Mobility in the months ahead.
"Our show has long been a catalyst for industry-shaping news, showcasing leading automakers and mobility innovators and attracting global media," said NAIAS Executive Director Rod Alberts. "These longstanding relationships provide us with a unique brand that sets the stage for Q'd Up Mobility, which will serve as a premier virtual venue for everything auto and mobility."
"As soon as the three organizations began talking, it became clear that it would be beneficial for all of us to work together to leverage our networks to promote premium content that provides value for the members of each organization," APA President Todd Lassa and SAA President Scott Tappan said in a joint statement.
Taking a New Direction
Near the end of March, organizers cancelled NAIAS due to the COVID-19 pandemic. Q'd Up Mobility will provide a snapshot of what attendees would have seen had NAIAS commenced. Organizers say Q'd Up Mobility was inspired by AutoMobili-D, the NAIAS showcase that highlights the numerous technological advancements in transportation. This year's AutoMobili-D was set to feature more than 150 speakers on the topic of future mobility.
"We realized there was an opportunity to channel the enthusiasm for our show into a series of virtual events," explained Doug North, 2021 NAIAS Chairman. "What was truly gratifying was the immense interest that we discovered as we began reaching out to potential partners for this series of events."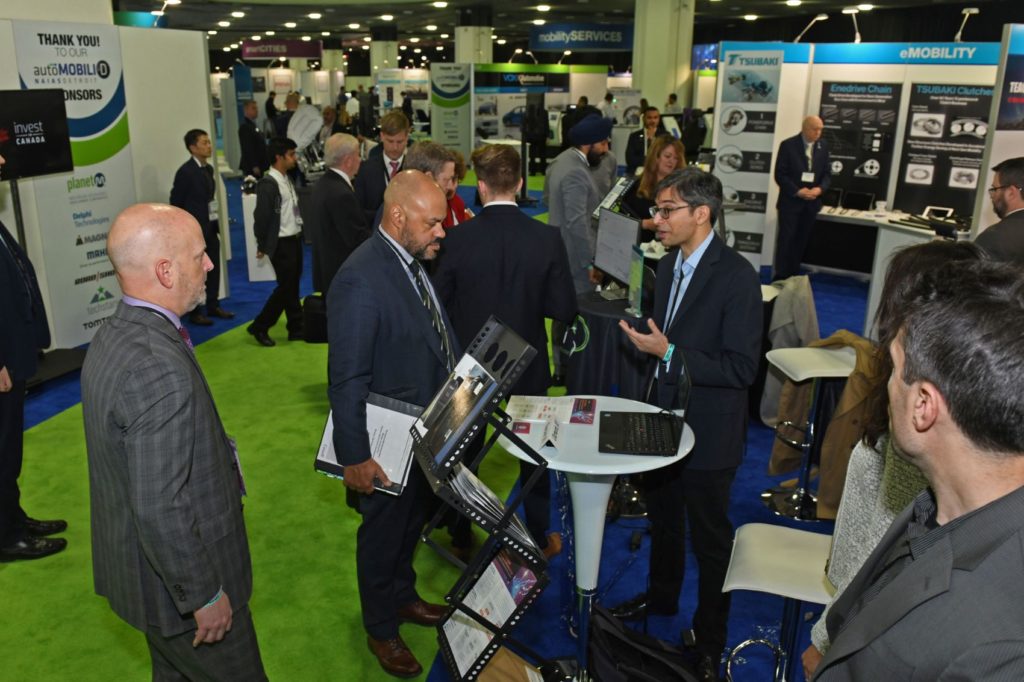 First Session With ZF
The first Q'd Up Mobility session will take place on September 22nd with a presentation from Dr. Martin Fischer, President of ZF North America and member of the board of management. Dr. Fischer will discuss the challenges of navigating the 100-year-old automotive supplier through a global pandemic while sharing more about ZF's approach to integrated vehicle safety, electrification, and vehicle motion control technologies.
"The automotive industry is no stranger to adversity, but none of us could have predicted the severity of this pandemic, just like we cannot predict the ripple effects or an ending," Dr. Fischer said. "However, the companies who have learned to navigate crisis situations are finding ways to keep the spirit of innovation alive as we look beyond COVID-19 toward the clean and safe mobility future we had envisioned in 2019."
How to Register for Q'd Up Mobility
Those interested in signing up for the first Q'd Up Mobility event with ZF are invited to visit the registration page. There is no cost to register. Along with the monthly premiere events, Q'd Up Mobility will also feature additional, shorter virtual discussions and interviews. "We've already lined up a roster of leading industry speakers for Q'd Up Mobility as we build momentum towards our next show in June 2021," Alberts added.
Source: NAIAS.