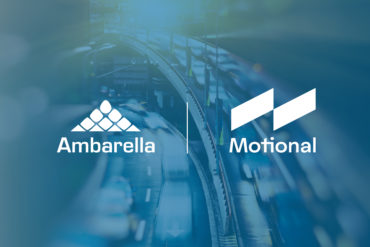 Motional has selected Ambarella's CVflow family of AI processors for its driverless vehicle fleet. The Ambarella processors work with Motional's...
Read More
Executives from global automakers and the USA's largest dealerships will unite at Reuters Events: Automotive Retail 2021 (April 12-13) to...
Read More
Volvo Cars and Geely Auto have agreed on a wide-ranging collaboration that will maximize the strengths of the Swedish and...
Read More
Sense Media, organizers of the influential AutoSens conference, are gearing up for the launch of AutoSens Academy. The new program,...
Read More
Ouster, Inc. will provide four LiDAR sensors per vehicle on May Mobility's next generation of autonomous shuttles, according to a...
Read More
Automated driving systems for commercial trucks are closer to reality now that Plus and Ouster have signed a strategic customer...
Read More
Reuters Events Automotive is getting ready to present its latest industry-focused webinar titled The Seamless Customer Journey. The virtual webinar, set...
Read More