---
Executives from global automakers and the USA's largest dealerships will unite at Reuters Events: Automotive Retail 2021 (April 12-13) to address and strategize the future customer experience and buying journey. Registration is currently open, and sponsorship opportunities are available.
---
One of the topics of discussion currently in automotive retail is how dealerships can create a more immersive and experiential sales process. In other words, what will the showroom of the future look like; what will modern buyers want to see? Will dealers have more interactive and intuitive displays, for example, that showcase different vehicle options and features? Do traditional sales consultants shift more to a product specialist type role, one that seeks to break down the negative stereotypes of the car dealership setting. And how can dealerships increase their digital footprint, especially as COVID-19 continues?
Reuters Events: Automotive Retail 2021
These and other vital questions are at the heart of Reuters Events: Automotive Retail 2021. Automotive executives will join leaders from the largest dealerships in the United States for the event, scheduled for April 12th and 13th. Representatives from Ford, GM, BMW, Hyundai, CarMax, Penske, Lithia, and more will address the future of automotive retail and the customer experience.
"We are thrilled to serve as a media partner with Reuters Events for its Automotive Retail 2021 conference as this is a tremendous opportunity to see how automotive retail is changing and evolving," said Carl Anthony, Managing Editor of AutoVision News. "A healthy retail ecosystem that can engage the customers of tomorrow is beneficial for all of us working in the automotive industry. That said, we are encouraging all of our colleagues and readers to attend Reuters Events: Automotive Retail 2021 if they are able."
Comprehensive Agenda
The agenda for Reuters Events: Automotive Retail 2021 will focus on two key areas: Retail & Dealership Disruption and Customer Experience & Marketing. The first will examine things like the digitization of the car buying process, the role of brick and mortar dealerships, and ways OEMs and dealers can better connect with female buyers. The latter will consider ways to "futureproof" your brand, how to leverage technology for more effective marketing campaigns, and the value of data-driven insights.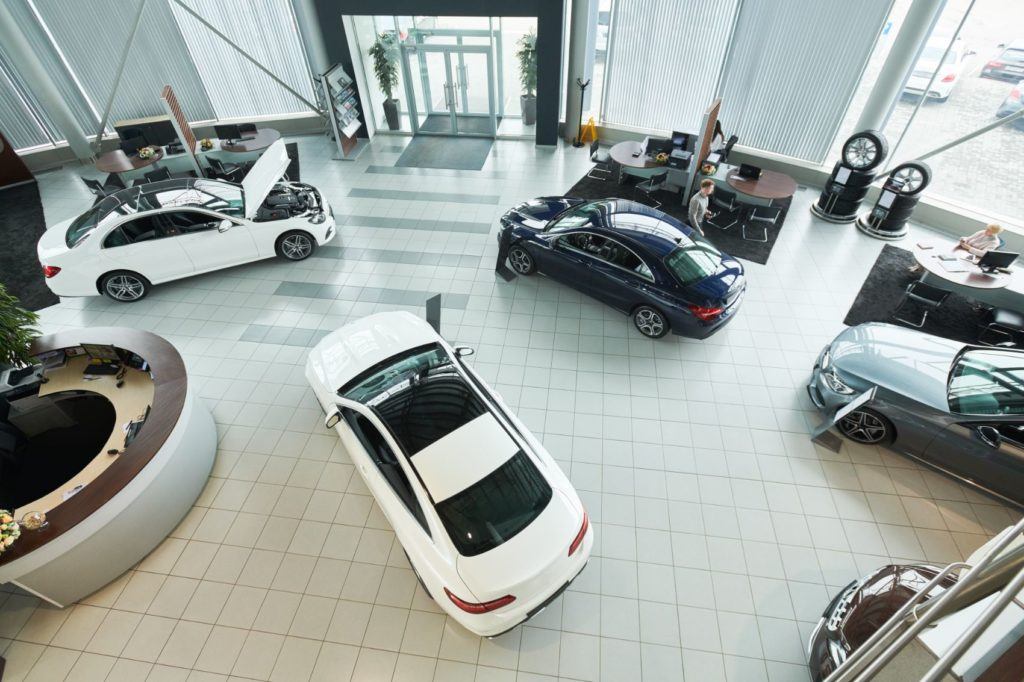 Expert Thought-Leaders
Speakers for Reuters Events: Automotive Retail 2021 include:
Melissa Grady, CMO, Cadillac
Bill Nash, President & CEO, CarMax
Ernie Garcia III, Chairman and CEO, Carvana
Elena Ford, Chief Experience Officer, Ford Motor Company
David W. Hult, President & CEO, Asbury Automotive Group
Marc Cannon, Chief Customer Experience Officer, AutoNation
Deborah Wahl, Global Chief Marketing Officer, General Motors
Angela Zepeda, Chief Marketing Officer, Hyundai Motor America
Tracy Cassady, Executive Vice President – Marketing, Penske Automotive Group
The full speaker lineup for Reuters Events: Automotive Retail 2021 can be found here.
How To Register
Reuters Events: Automotive Retail 2021 will be held virtually on April 12th and 13th. OEMs, dealerships, suppliers, and other automotive industry solution providers are encouraged to register for the event. Reuters Events will also host a similarly-themed webinar on Marth 11th titled The Seamless Customer Journey. The webinar will examine how OEMs and dealerships can prioritize customer interactions and remove friction points in the car buying process.