Update: 3-30-2021, 20:29 Eastern: This story was confirmed as an April Fools' Day joke. VW is not changing its name in the United States. The title of this article has been reflected accordingly. The original article appears below as published on 3-30-2021 at 16:05 Eastern.
---
Volkswagen Group of America has announced the official change of its U.S. brand name from Volkswagen of America to Voltswagen of America. The name change and rebranding effort is meant to reflect the automaker's ongoing commitment to electrification.
"We might be changing out our K for a T, but what we aren't changing is this brand's commitment to making best-in-class vehicles for drivers and people everywhere," said Scott Keogh, president and CEO of Voltswagen of America. "The idea of a 'people's car' is the very fabric of our being. We have said, from the beginning of our shift to an electric future, that we will build EVs for the millions, not just millionaires."
Global EV Portfolio
The Volkswagen Group was the first major automaker to support the Paris Climate Agreement, with an added target of a 30 percent reduction in its carbon footprint by 2025 and net-carbon neutrality by 2050. In 2019, VW joined BMW, Ford, and Honda to support California's proposed fuel economy regulations to address climate change.
VW aims to sell at least one million EVs globally by 2025 and introduce more than 70 electric models across all VW group brands by 2029. The first of those new models is the 2021 VW ID.4, an all-electric SUV with a starting MSRP of about $40,000. Standard ADAS features include autonomous emergency braking with pedestrian monitoring, blind-spot monitoring, rear traffic alert, lane-keeping assist, adaptive cruise control, high beam control, and park distance control.
"As our newly launched ID.4 campaign demonstrates, the humanity at the core of this brand remains its enduring legacy," said Kimberley Gardiner, Senior Vice President, Voltswagen of America brand marketing. "The tone of Voltswagen will be a consistent thread between the branded communications for our growing electric fleet to our gas vehicles. Over the course of the next few months, you will see the brand transition at all consumer touchpoints."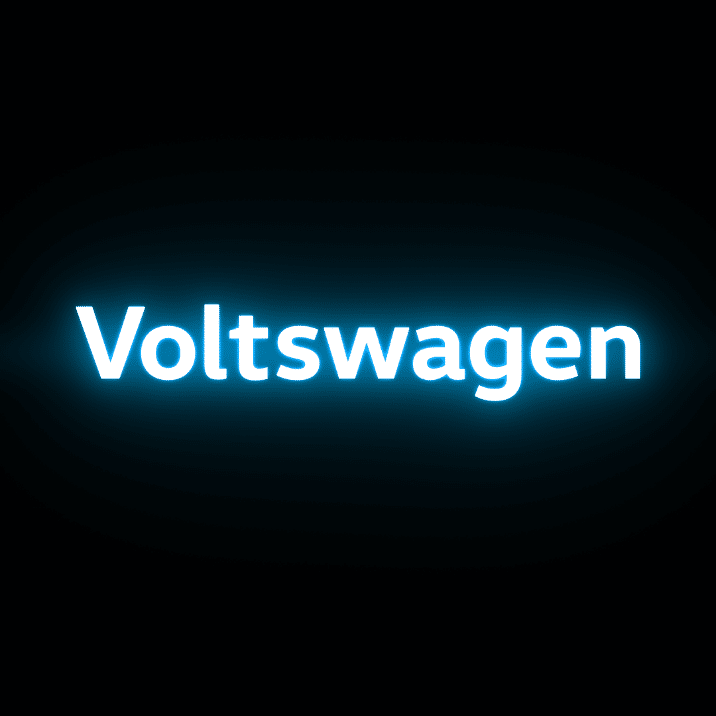 Updated Logos & Branding
VW will retain its traditional Dark Blue logo for gas-powered vehicles, while Light Blue will differentiate the EV lineup. Exterior and interior signage will soon appear at all Voltswagen dealerships across the United States, although the automaker has already updated its website and social media channels.
"This name change signifies a nod to our past as the peoples' car and our firm belief that our future is in being the peoples' electric car," Keogh added.