We previously reported that the 2024 Volvo EX90 would debut near the end of 2022 as the Swedish brand's first EV to launch with an infotainment system powered by Unreal Engine graphics. We also had a suspicion the all-electric SUV would debut with a new name, and we were right! Volvo revealed the XC90's all-electric successor, the EX90, in Stockholm in November 2022 as the "smartest-ever" production Volvo. It also made its North American debut at CES in Las Vegas in early 2023. Furthermore, Volvo plans to produce EX90s at the automaker's South Carolina plant later this year.
Raising The Bar
Volvo said the EX90 "represents a new era for safety" and is a "highly advanced computer on wheels." The EX90's familiar silhouette (especially when viewed from the sides) has distinctive touches like segmented Thor's hammer headlights, a blanked-out front grille inspired by the XC40 Recharge, and aero wheels to separate it from its much-loved predecessor.
It has a long-range LiDAR system mounted on the roof that detects small objects as far as the length of two football fields ahead, giving the driver time to act and avoid potentially dangerous scenarios.
Developed in cooperation with Luminar, the EX90's standard LiDAR system works hand-in-hand with five radars, eight cameras, 16 ultrasonic sensors, and an innovative driver understanding software. The latter utilizes a pair of gaze-sensing cameras and a capacitive steering wheel to detect a sleepy or distracted driver more accurately.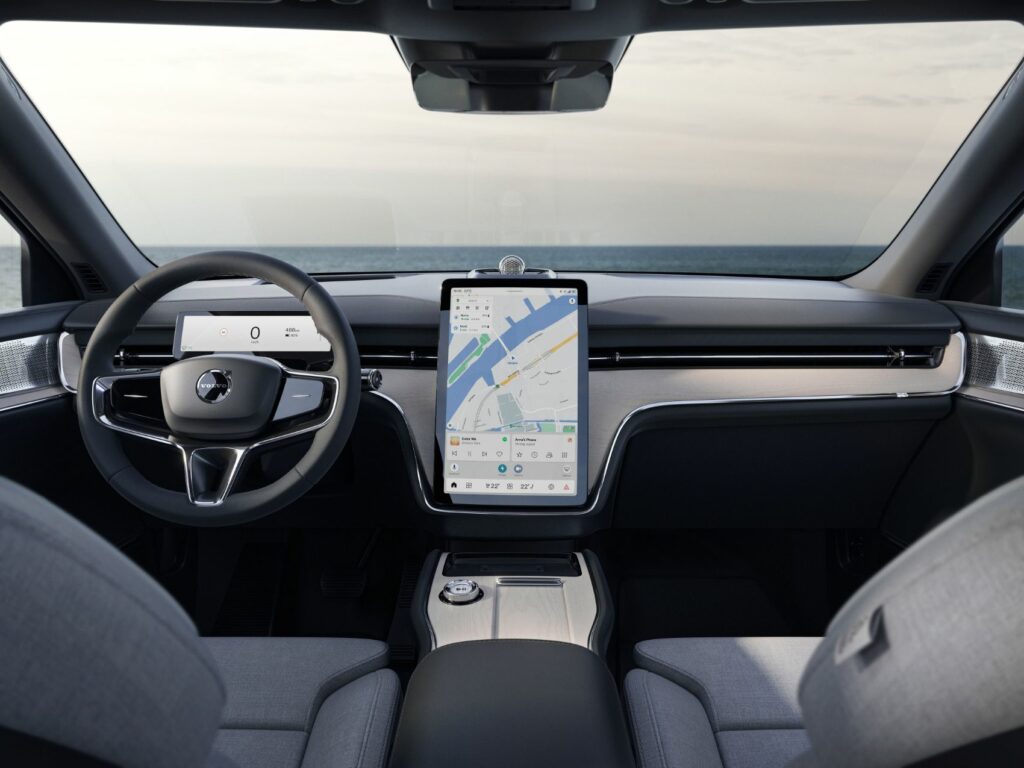 Google Built-In
The EX90's Unreal Engine infotainment system is a 14.5-inch touchscreen powered by Android Automotive OS. It has built-in Google apps from the factory, like Google Play, Google Maps, and Google Assistant. Apple fans have wireless Apple CarPlay connectivity despite the Android-dominant interface.
Dual Motor AWD
Volvo said the EX90 would initially arrive in a dual motor AWD configuration, drawing power from a 111 kWh battery pack. With a projected 496 horsepower and 671 lb-ft. of torque, the EX90 has more than enough power to carry seven people and cargo, and it could light up a dragstrip given a heavy right foot. But if you drive sanely, Volvo claims 300 miles of range on a full charge, and the electrical architecture supports DC fast charging to replenish 80 percent of the juice in under 30 minutes.
2024 Volvo EX90 Availability
The Volvo EX90 is now available for pre-order in the United States, with base prices starting at under $80,000. Early adopters could expect the first deliveries to arrive by early 2024. The all-new EX90 looks compelling, but we're waiting for a more affordable single-motor variant before issuing our proverbial two thumbs up.
2024 Volvo EX90 Gallery