British luxury brand Bentley is full steam ahead on its Beyond 100 corporate strategy. The automaker plans to achieve full electrification and carbon neutrality by 2030 and is investing £2.5 billion in its 10-year plan to become a leader in sustainability and high-value manufacturing. Bentley recently broke ground on its £35 million "Dream Factory" in Crewe in preparation for its Five-in-Five plan of launching a new electric car every year before 2030.
"The automotive industry is in the middle of a digital revolution," said Peter Bosch, Member of the Board for Manufacturing at Bentley. "Breaking ground on the new Launch Quality Center and Engineering Technical Center is another significant milestone on our journey towards an electrified, carbon-neutral future."
BEV Assembly Line & Launch Quality Center
Bentley's new facilities include a replica BEV assembly line to simulate real-time production of the brand's first battery electric vehicle scheduled to arrive in 2026. In addition, the factory has a prototype workshop, a software integration center, and a dedicated shop for materials development.
Meanwhile, the Launch Quality Center will occupy two floors covering 4,000 square meters. The brand's in-house metrology team will relocate to the ground floor from the old A1 building at Pyms Lane to ensure every new Bentley EV remains at world-class build quality, performance, and longevity.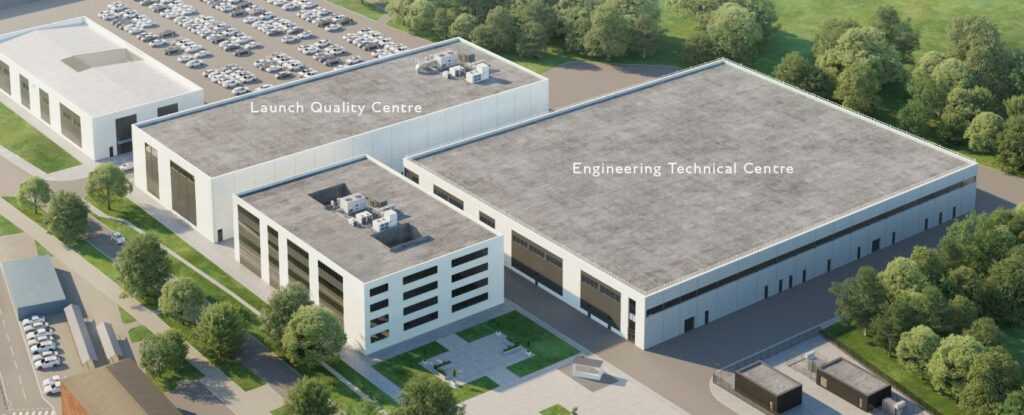 Engineering Technical Center
Bentley's new Dream Factory includes an Engineering Technical Center across two floors covering 13,000 square meters. This factory area houses the prototype workshops, materials development, and software integration center.
Dream Factory Debut
Bentley says its Dream Factory will be fully operational by the end of 2023, and the new manufacturing and research amenities will be home to approximately 300 technicians and employees. However, the automaker has yet to launch or reveal its first-ever electric car. Still, it did unveil the limited-edition Bentley Mulliner Batur in mid-2022 that incorporates the brand's future design direction.