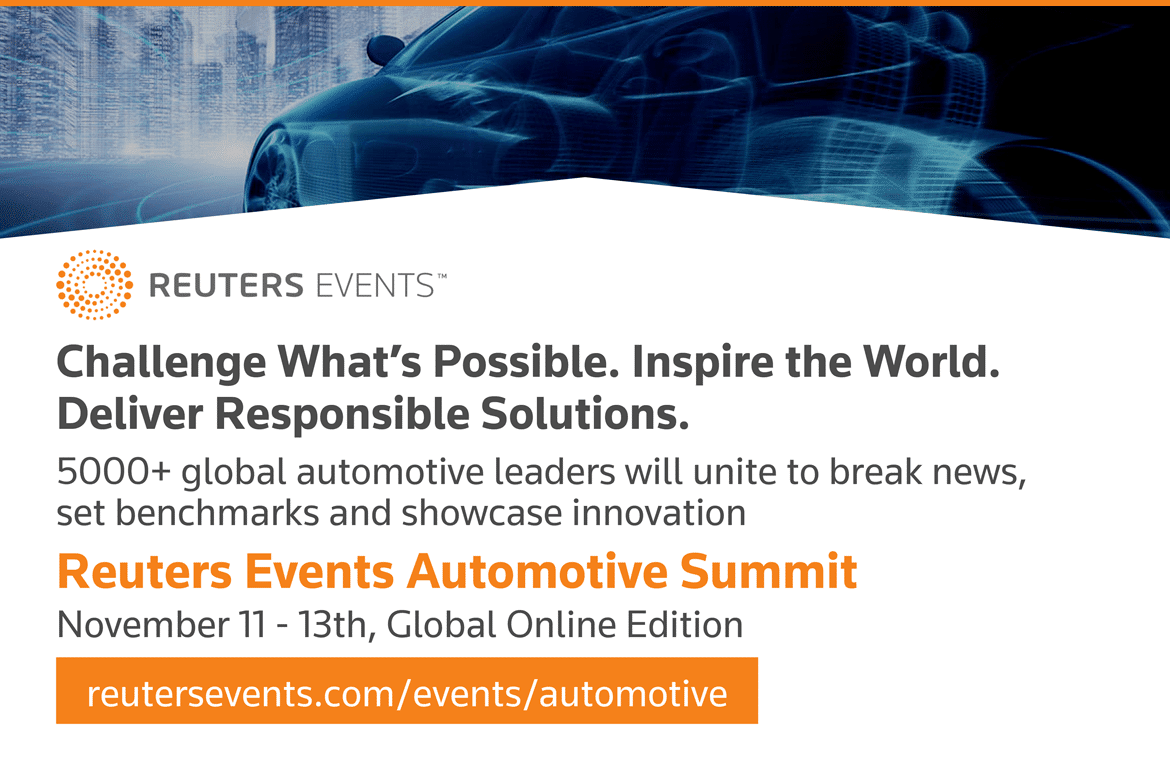 Reuters Automotive Summit 2020
Nov
11,
2020
(12:00 AM)
-
Nov
13,
2020
(11:59 PM)
The automotive industry has undergone dramatic digital change, whilst the sales process and showroom model has remained the same. COVID-19 has caused huge disruption and accelerated dealerships and OEMs to revisit their sales process. As we see a rapid increase in online buying, we must all address and strategize the future customer experience and buyer journey.
At this year's Reuters Events Automotive Summit (Nov 11-13 & 16, Global Online Edition) we will deep dive into dealership disruption, customer experience, digitalization, and C.A.SE. discussions. This meeting is the one place for all your automotive industry news, updates and benchmarks, and features the most impressive line up in history!
Review the full agenda and speaker line up here
Join other industry experts in the AutoVision News ADAS Insiders Community today for early and exclusive access to industry news, events, business directory, and much more.
The Customer Experience and Retail theme will be delivered by expert speakers including:
Vicki Poponi, Vice President, Digital Customer Journey, American Honda Motor Co., Inc.
Brooke Skinner Ricketts, Chief Experience Officer, Cars.com
Jessica Stafford, SVP & General Manager, AutoTrader.com
Ganesh V. Iyer, Managing Director, NIO U.S.A., Global CIO, NIO
Hunter Gorham, CEO, Joydrive
Join 40+ industry speakers across 4 business critical topics
Plus get access to these core topics:
The Car in Context: How OEMs can create disruptive new business models and move the mobility agenda
Automotive Retail & Customer Experience: Deliver the ultimate CX, disrupt traditional sales models and take dealerships
The Car of the Future: Commercialize electrics vehicles, address the hurdles of an autonomous reality and challenge the future of vehicle design
Industry Outlook: Take automotive to the next level, as we push boundaries to discuss people, culture, innovation and transformation to ensure we continue to challenge what's possible