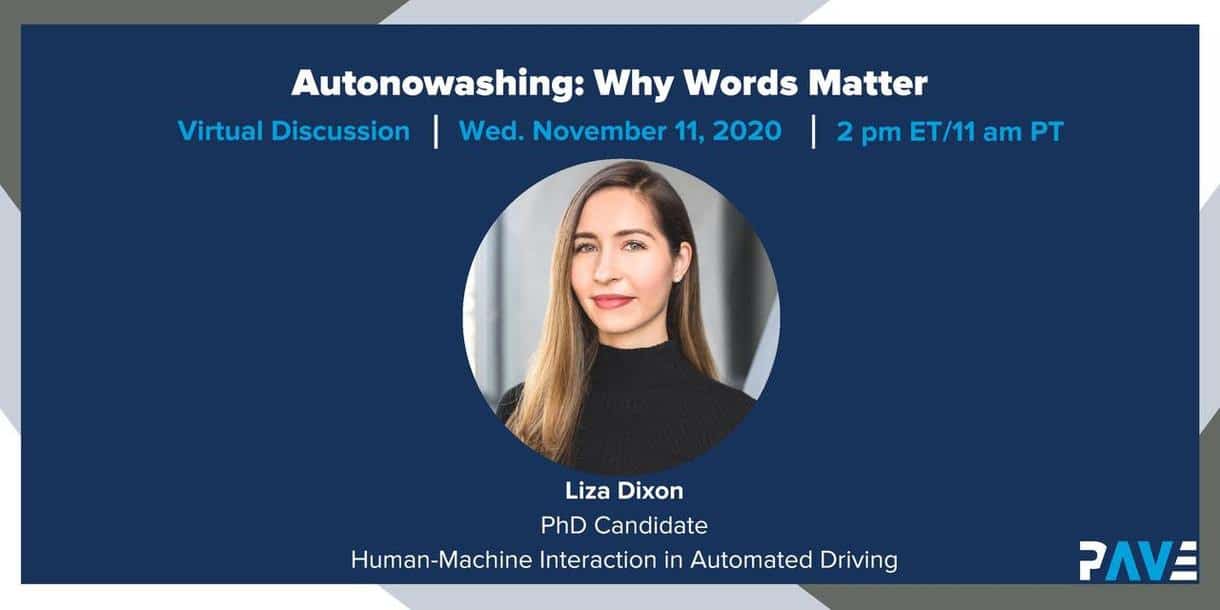 Autonowashing: Why Words Matter (PAVE Virtual Panel)
Nov
11,
2020
2:00 pm - 2:30 pm
As we've discussed in previous PAVE panels, clear language about automated vehicle technology is essential. When an automated driving system requires human supervision, it is critical that the driver understands the system's capabilities and shortcomings.
When a human is "in the loop" in this manner, they are as important to the system's safe function as any technological processor or sensor. Concerned that misleading marketing terms can cause over-reliance on automated technology — and contribute to unsafe use of the technology — Liza Dixon coined the term Autonowashing to describe this phenomenon.
Liza joins our next weekly virtual discussion to explain what Autonowashing is, the risks it creates, and why it's so important to resist.