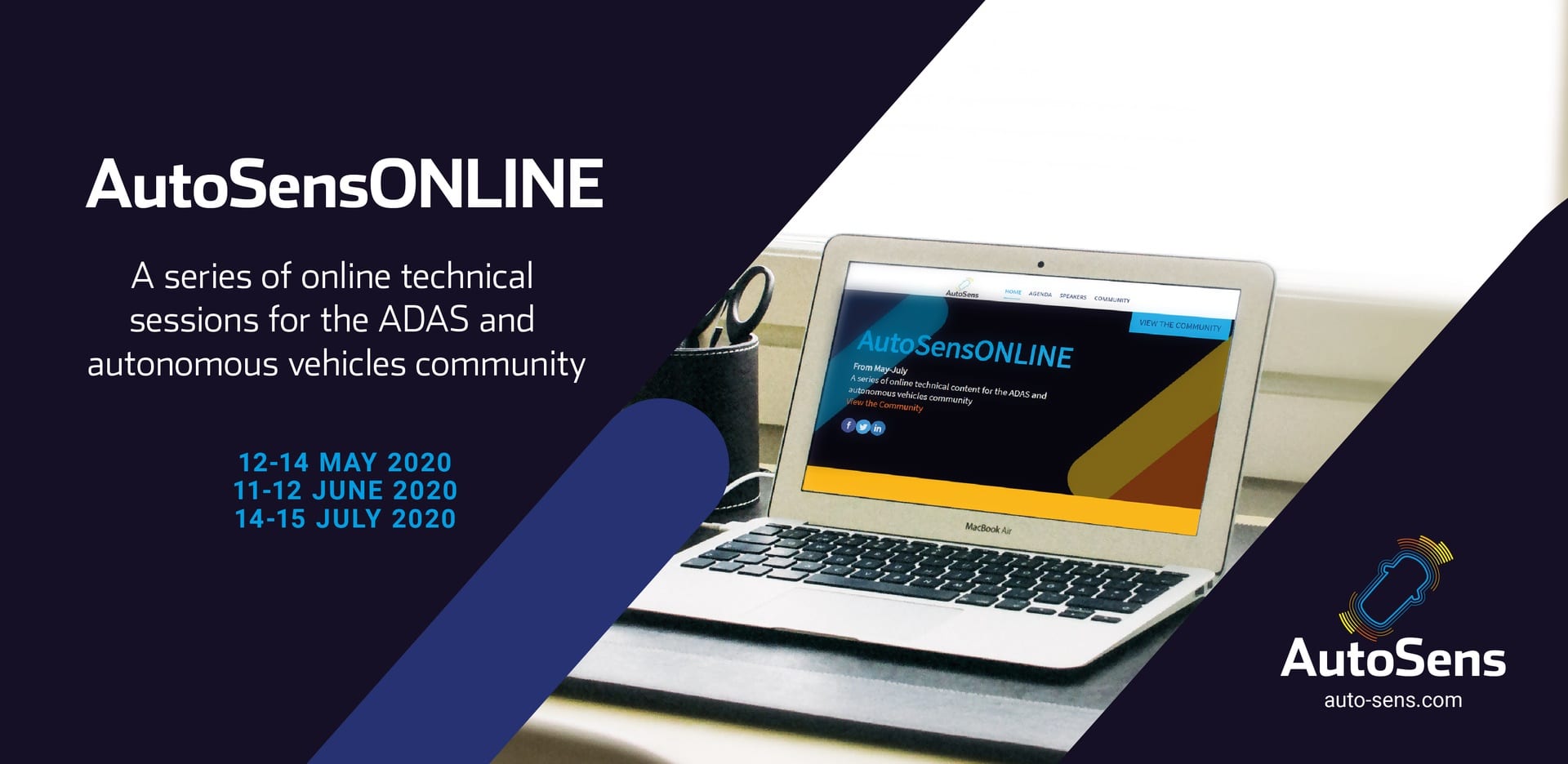 AutoSensONLINE May 2020
May
12,
2020
(12:00 AM)
-
May
14,
2020
(11:59 PM)
The Changing Dynamics of ADAS and Autonomous Vehicle Development
High quality technical content from the best-in-class ADAS and autonomous vehicles event – all delivered online. While the world battles with the challenges of COVID-19, the AutoSens team have been busy forming plans for how we can continue to support our engineering community through these times of travel restrictions and social distancing.
Register just once for continued access to the entire AutoSensONLINE series of events.
7 days of content across May, June & July 2020:
12-14 May – The Changing Dynamics of ADAS and Autonomous Vehicle Development
11-12 June – Advances in Sensors for ADAS and Autonomous Vehicles
14-15 July – Managing Data in ADAS and Autonomous Vehicles