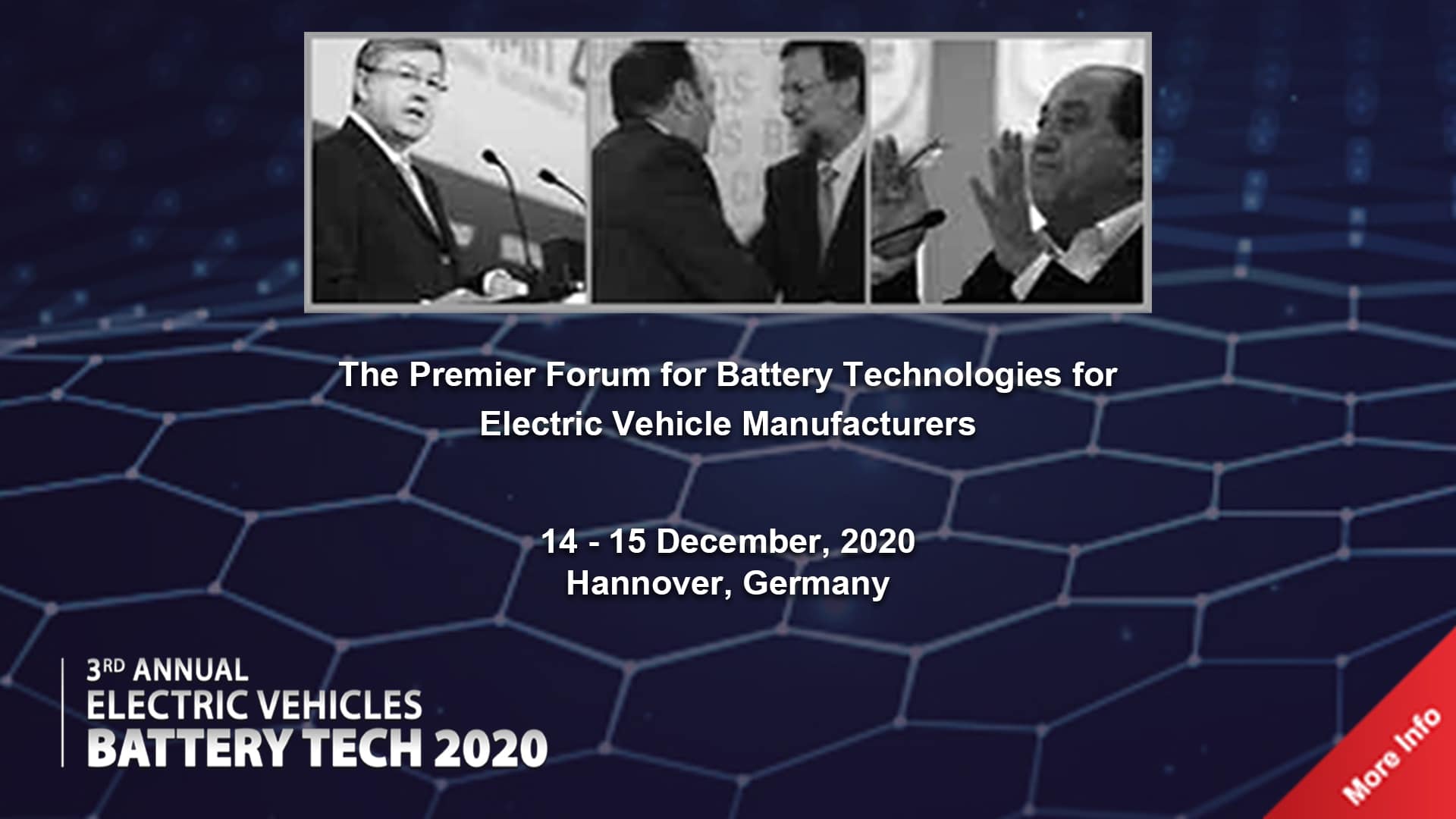 Battery Tech 2020 – The Premier Forum for EV Battery Technologies
Dec
14,
2020
(12:00 AM)
-
Dec
15,
2020
(11:59 PM)
Welcome to the European BATTERY TECH 2020 Exhibition and Conference where electric vehicle battery technology innovators will meet with leading automotive manufacturers in Hannover, Germany to explore new battery technologies and battery management systems for use in next-generation electric vehicles and hybrid electric vehicles.
The world's fleet of electric vehicles grew to over 5 million units in 2019. In just over a decade, there will be enough electric cars on the road for every person in Germany, as electric vehicle ownership is estimated to reach 100 million units by 2030. Europe and China posted the largest electric vehicle growth rates in 2019, with electric vehicle sales more than doubling from the previous year.
Use our exclusive discount code AVN20 for $20 off your conference ticket.