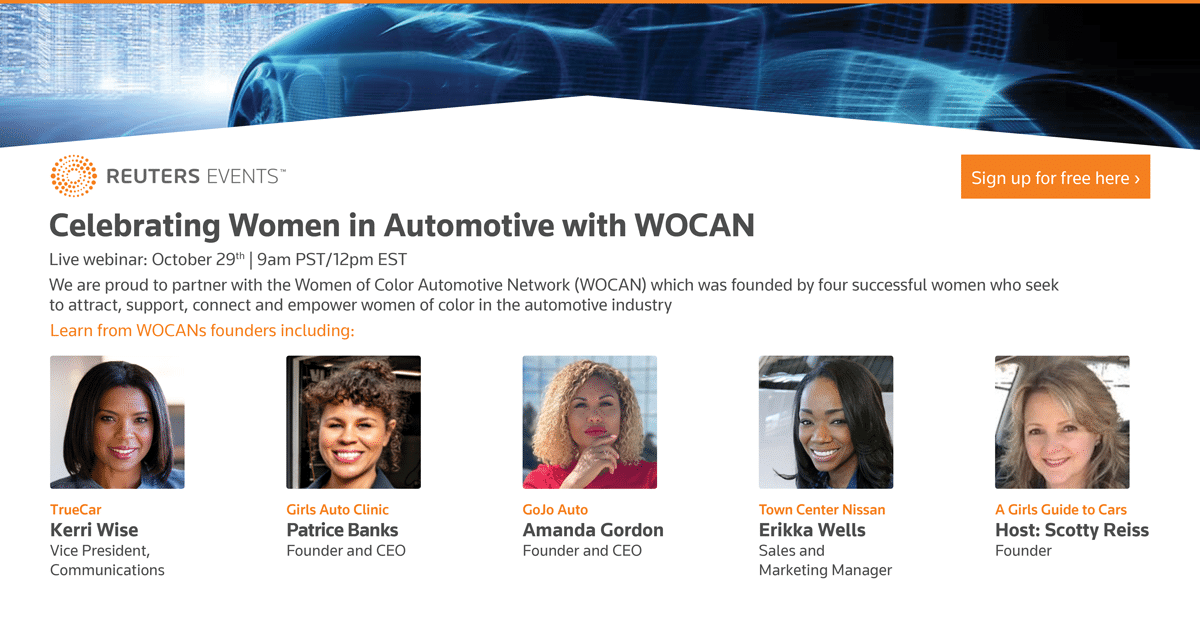 Celebrating Women in Automotive with WOCAN (Webinar)
Oct
29,
2020
12:00 pm - 2:00 pm
In our latest celebrating women in automotive series we are proud to partner with Women of Color Automotive Network (WOCAN) which was founded by four successful women in automotive who seek to attract, support, connect and empower women of color in the automotive industry.
Join us on October 29th at 9am PST/12pm EST as we delve into our panelists personal journeys and challenges, whilst also tackling change, empowering leaders of the future and creating an inclusive industry culture.
Join other industry experts in the AutoVision News ADAS Insiders Community today for early and exclusive access to industry news, events, business directory, and much more.
During this live discussion we will delve into our panelists personal journeys and challenges, whilst also tackling change, empowering leaders of the future and creating an inclusive industry culture. Attendees have the opportunity to learn from:
Kerri Wise, Vice President, Communications, TrueCar
Patrice Banks, Founder and CEO, Girls Auto Clinic
Amanda Gordon, Founder and CEO, GoJo Auto
Erikka Wells, Sales and Marketing Manager, Town Center Nissan
Host: Scotty Reiss, Founder, A Girls Guide to Cars