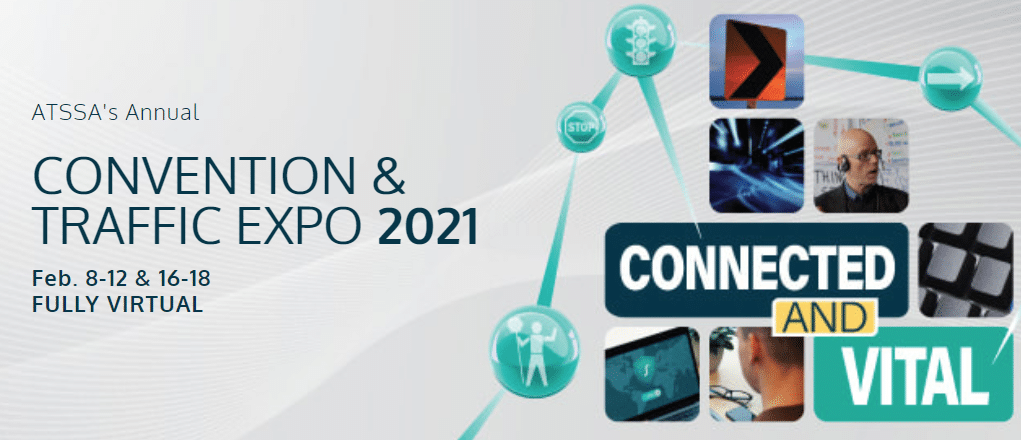 Convention & Traffic Expo 2021
Feb
08,
2021
(12:00 AM)
-
Feb
18,
2021
(11:59 PM)
Make vital connections at the industry's premier roadway safety event
ATSSA's Annual Convention & Traffic Expo is the premier event for thousands of roadway safety professionals and transportation officials from across the USA and around the globe. The Convention brings together business leaders, government officials, manufacturers, corporate roadway department personnel and all manner of people involved in nearly every aspect of roadway safety.
Features include:
Thousands of industry professionals.
Enhanced virtual exhibit space to showcase the latest products and services for the industry.
A wide variety of cutting edge traffic safety solutions and state-of-the-art roadway safety vehicles and heavy equipment ranging from striping trucks to truck-mounted attenuators on virtual display.
A high-quality line-up of education and information sessions to ensure you are operating safely and efficiently, introduce you to new safety innovations, earn CEU credits and raise your level of engagement in the industry.