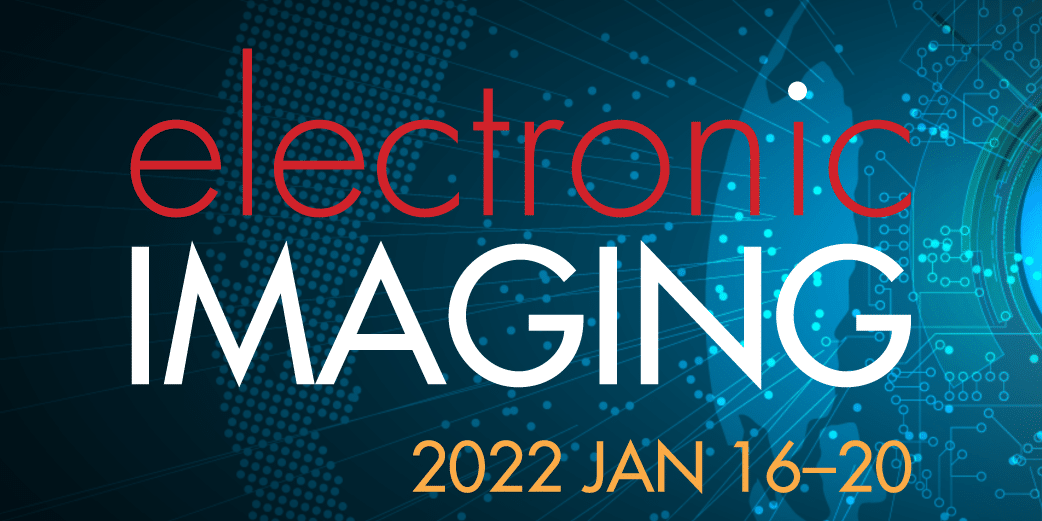 Electronic Imaging 2022
Jan
16,
2022
(12:00 AM)
-
Jan
20,
2022
(11:59 PM)
Join us for EI 2022, beginning the week of 16 January 2022!
EI 2022 offers:
A live ONLINE event scheduled to welcome attendees from around the world..
Talks and courses presented LIVE and recorded for later viewing.
A dynamic inter-person environment for live Q&A and discussion.
Opportunities to interact in real-time within sessions and in broader social gatherings!
Recordings available after the live event.
One of the most important features of attending EI is interacting with colleagues from industry and academia across the globe. We are committed to making community interaction a priority with ample opportunities to meet up with others during the Symposium. Join us on this exciting adventure!
Electronic Imaging 2022 brings together 16 technical conferences covering all aspects of electronic imaging.