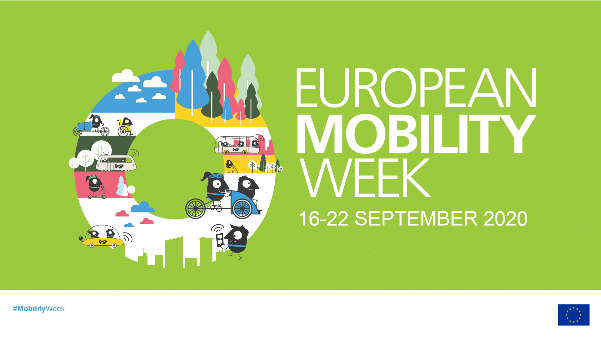 European Mobility Week 2020
Sep
16,
2020
(12:00 AM)
-
Sep
22,
2020
(11:59 PM)
Watch out for car-free streets, walking tours, and interactive workshops as EUROPEANMOBILITYWEEK (16-22 September) kicks off in towns and cities across Europe. The clean and sustainable transport campaign will see over 2,700 towns and cities from close to 50 countries host their own events, shining a spotlight on the importance of zero-emission mobility for all.
This is the 19th year of EUROPEANMOBILITYWEEK and its well-known car-free day, when streets close for motorized traffic and open for pedestrians, cyclists, hoverboarders, e-scooter riders and more!
For more information, click here.