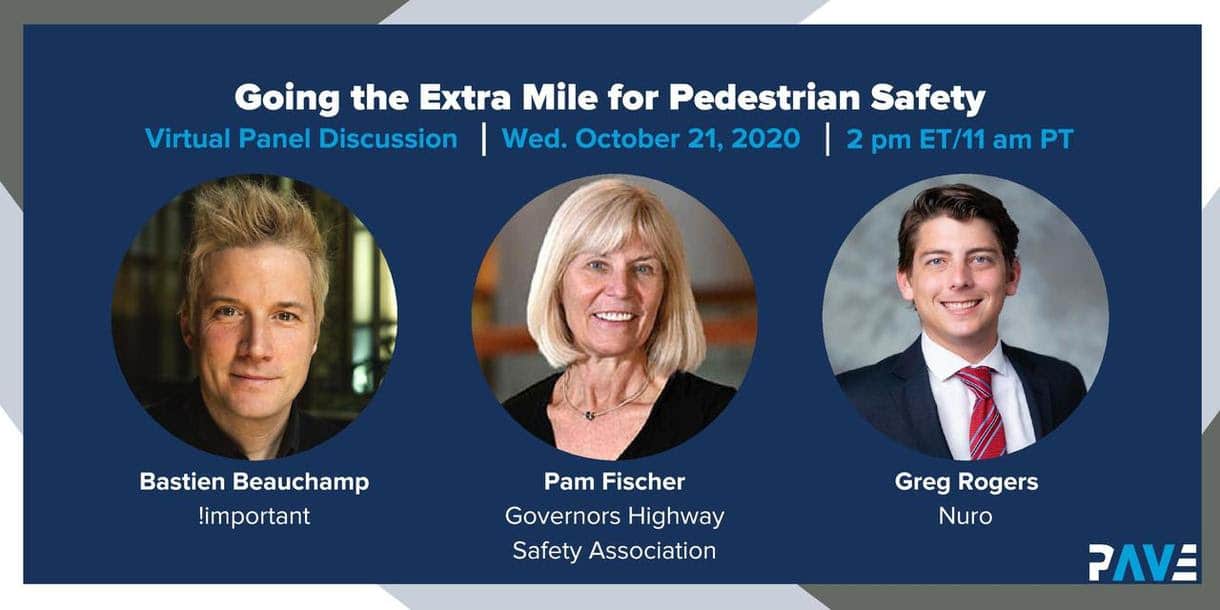 Going the Extra Mile for Pedestrian Safety (Panel)
Oct
21,
2020
2:00 pm - 2:30 pm
October is 
National Pedestrian Safety Month
, so PAVE is hosting a series of virtual panels to discuss ways that autonomous vehicles (AVs) can help improve road safety for pedestrians and other vulnerable road users (VRUs).
Our latest panel
 discussed how autonomous drive systems perceive pedestrians and cyclists, discern their intentions, predict their future motion and plan safe driving policy. On October 21, we look beyond the driving stack to understand the other ways in which AVs can go the extra mile to reduce VRU injuries and deaths by incorporating additional safety layers, including vehicle design, passive safety measures, connected vehicle technology and more.
Panelists:
Bastien Beauchamp — CEO, !important
Pam Fischer — Senior Director of External Engagement, Governors Highway Safety Association (GHSA)
Greg Rogers — Public Policy Manager, Nuro