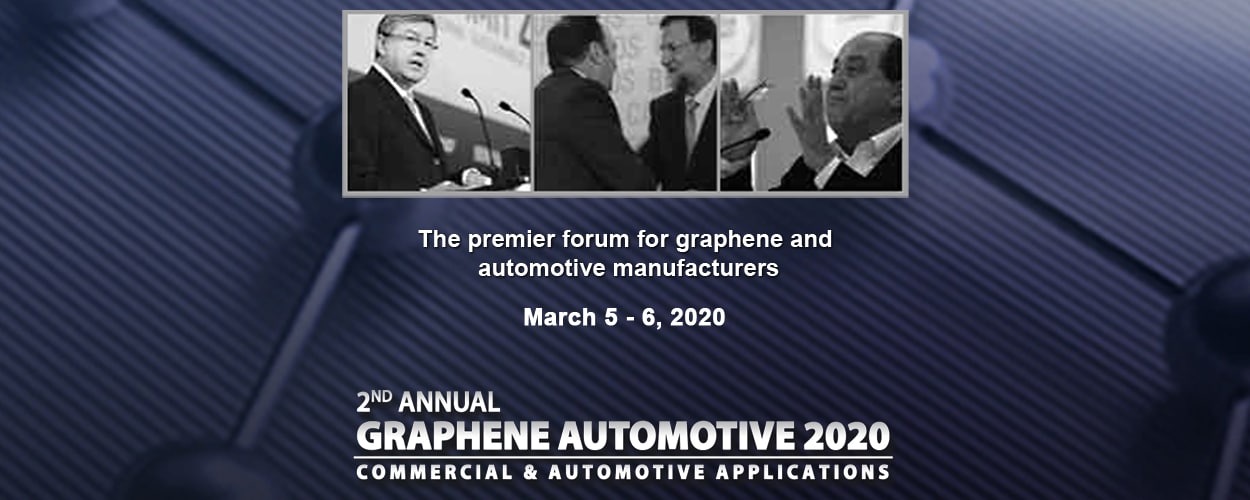 Graphene Automotive 2020
Mar
05,
2020
(12:00 AM)
-
Mar
06,
2020
(11:59 PM)
The premier forum for graphene and automotive manufacturers
Welcome to the Graphene Automotive 2020 Exhibition and Conference where graphene researchers and automotive manufacturers will meet in Detroit to explore new graphene-based solutions for use in automotive applications.
Graphene, an ultra-light weight and immensely strong material has captured worldwide interest. Graphene is 200 times tougher than steel, incredibly thin and flexible, a superb conductor, and can offer a solid barrier. As production and processing of graphene has advanced, the automotive industries are eager to establish supplies, integrate graphene into existing processes, and explore new uses of graphene in a multitude of automotive applications including electronics, thermal management and structural uses.
Thank you to all of our supporters and participants from previous summits, here's a short clip below.