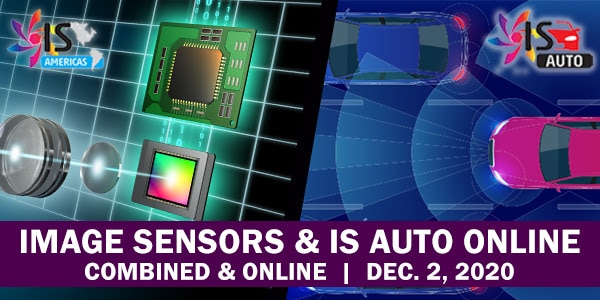 Image Sensors & IS Auto Online 2020
Dec
02,
2020
10:00 am - 4:00 pm
Firmly established image sensor events, Image Sensors Americas and Image Sensors Auto Americas, are coming together, online, this December 2, 2020.
Image Sensors & IS Auto Online 2020 is bringing together experts from the auto industry and companies from all areas of the image sensor supply chain to support advancements in the imaging industry and improve the quality of products we use in our everyday lives. This event will unite globally recognized experts for high caliber discussions and networking opportunities that you will not find in any other event in the market.
Join other industry experts in the AutoVision News ADAS Insiders Community today for early and exclusive access to industry news, events, business directory, and much more.
The agenda features industry-leading topics, such as:
The One LIDAR to Rule Them All
Smart LiDAR Sensor for ADAS and Autonomous Driving
Short-Wave Infrared Breaking the Status Quo – Identifying Hazards on the Road and Solving the Low Visibility Challenge
Architectural Choices for Near-IR and SWIR 3-D Image Sensors