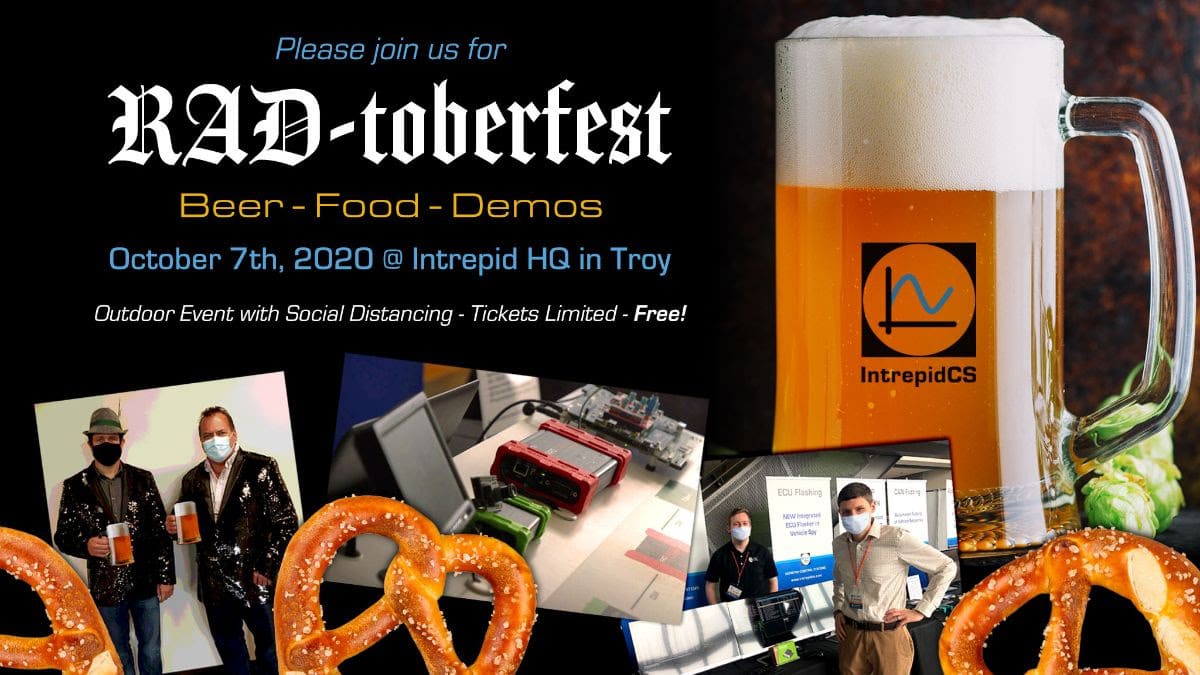 Intrepid RAD-toberfest 2020
Oct
07,
2020
4:00 pm - 7:00 pm
Join us at Intrepid HQ for an evening of food, drinks, & demos! Safety is our number one priority, so we will take the appropriate steps to ensure everyone is staying safe* and having fun.
Food & Live Music
Catering by DeustschTroit! – A Detroit based pop-up restaurant focusing on bringing the flavors and fare of regional Germany to Metro Detroit.
Agenda
Our event will be held from 4 PM – 7 PM on Wednesday, October 7th. Enjoy a walk-through of our demos with food & drinks available throughout the duration of the event.
You can expect to see: Autonomy, Cybersecurity, Automotive Ethernet, CAN FD, SerDes Cameras & Sensors, Data Logging, and more!
COVID-19 Precautions
This is an outdoor event following current social distancing guidelines. We are limiting the number of attendees to 100 with staff included.
We will be cleaning and sanitizing all high-contact areas every 20 minutes, staff and attendees will receive wellness checks upon arrival, and we will be enforcing the requirement of face masks (with the exception of eating/drinking). If you do not have a mask, we will provide one for you.