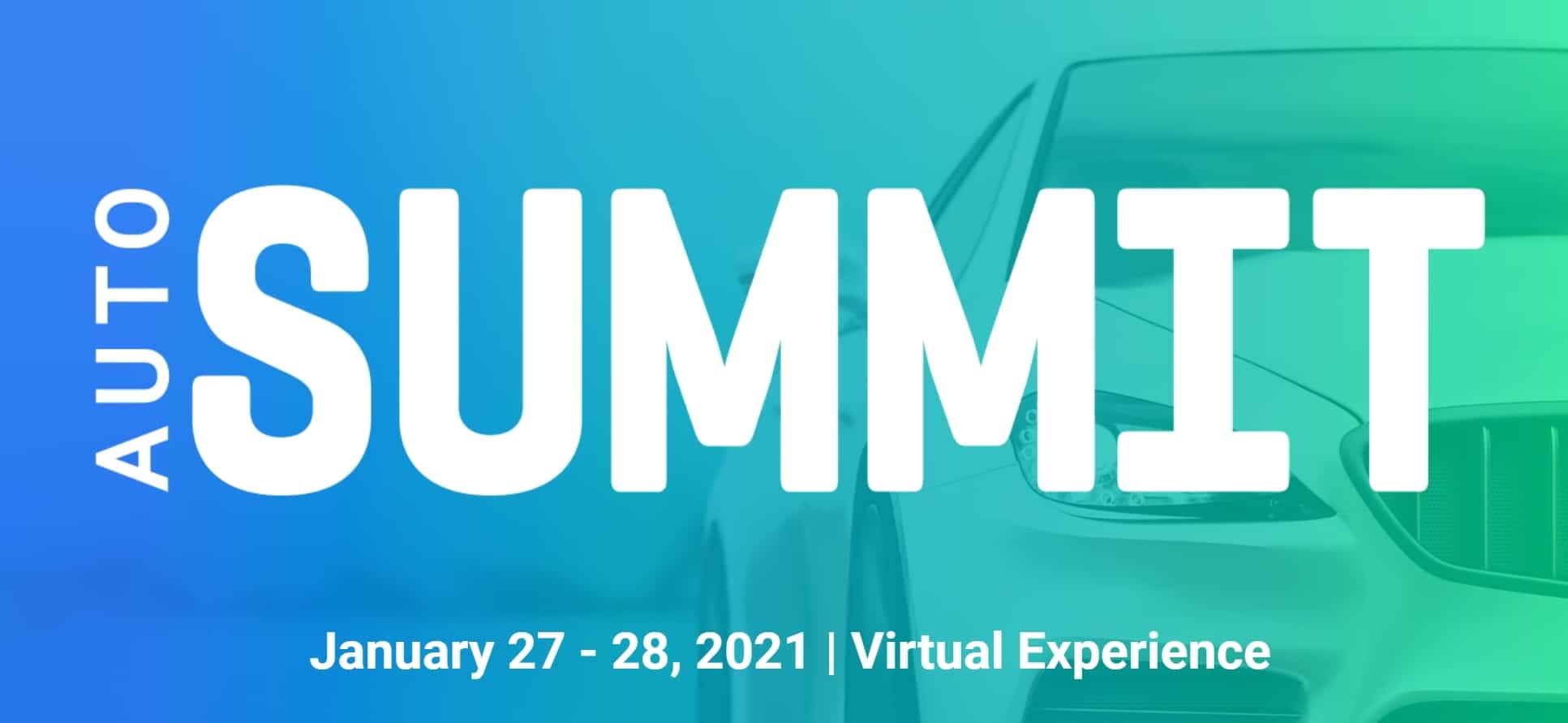 J.D. Power Auto Summit 2021
Jan
27,
2021
(12:00 PM)
-
Jan
28,
2021
(4:00 PM)
The year 2020 has been unlike any in the history of the automotive industry, with 2021 poised to offer an accelerated rate of change for manufacturers, dealers and car buyers. The J.D. Power Auto Summit will be an example of that change as the event goes virtual for the first time.
The virtual platform allows for the safety and well-being of our event participants. You'll still have an opportunity to participate in live, exclusive market updates and connect directly with speakers. As the home of the annual Franchise Assessment and the New and Used Automotive Outlooks, Auto Summit remains the industry's only event to spotlight the current and future state of vehicle brands and sales, enabling you to take advantage of our exclusive and transformational data.
Join other industry experts in the AutoVision News ADAS Insiders Community today for early and exclusive access to industry news, events, business directory, and much more.
This will be a two-day event beginning at 9 a.m. PST each day:
Wednesday, Jan. 27, from 9-11:30 a.m. PST
Thursday, Jan. 28, from 9 a.m.-12:45 p.m. PST
Full agenda and speaker lineup: events.jdpower.com/auto-summit