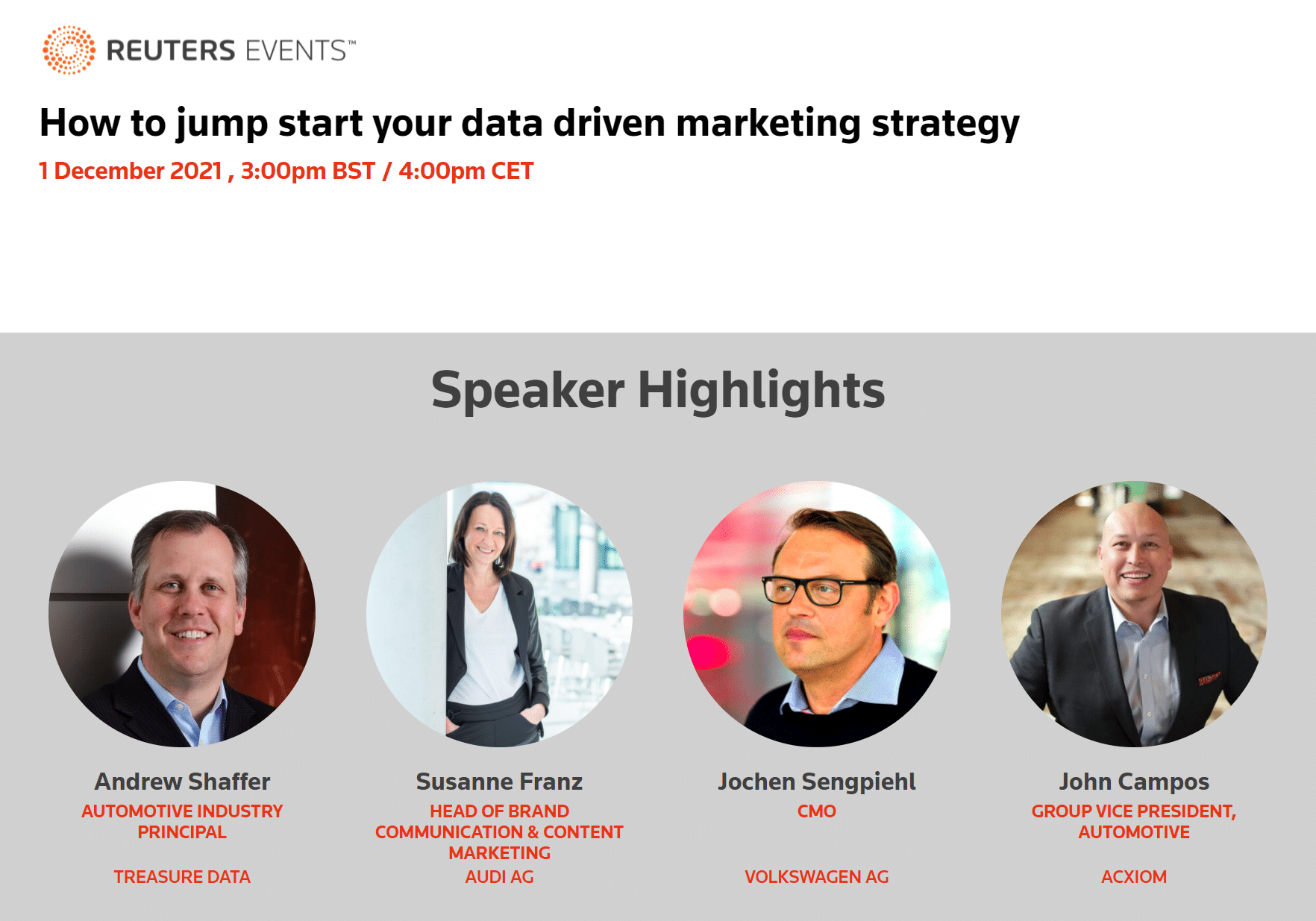 How to jump start your data driven marketing strategy
Dec
01,
2021
10:00 am - 11:00 am
Automotive market disrupters have cut out the dealer network and enabled shoppers to choose different types of purchase options such as subscription models that cover everything from maintenance to insurance by mile, placing a huge amount of pressure on traditional dealership model marketing efficacy to engage and deliver new car buyers.
But it's not all doom and gloom. As the economy recovers, a healthy amount of innovation such as electric vehicles and competition with a variety of new services and product offerings including subscription services means the sector is picking up pace; and there is light at the end of the tunnel for the industry.
Good news, if OEM marketing departments are going to meet the digital expectations of the new generation of car buyers. So, how can Auto marketers jump start their data driven strategy and drive their customer experience into the new era?