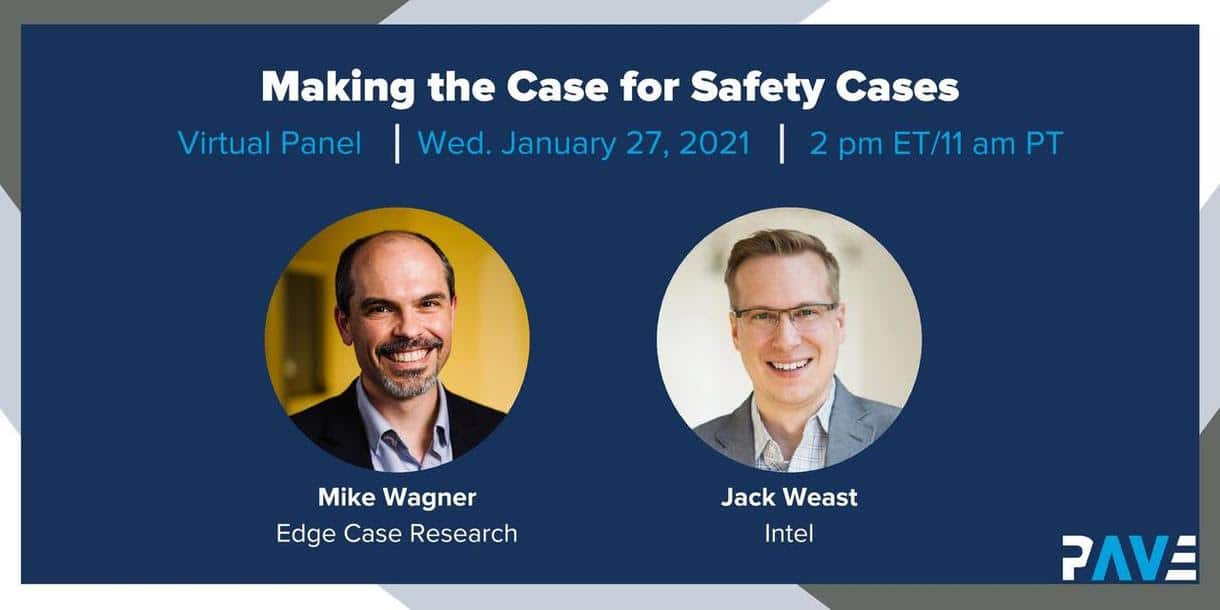 Making the Case for Safety Cases Virtual Panel
Jan
27,
2021
2:00 pm - 2:30 pm
Autonomous drive technology is fundamentally safety technology, so it's no surprise that a lot of the questions PAVE gets about AVs revolve around safety. How do you know an AV is safe enough to operate without a human ready to take over? How safe is safe enough? How do you define, and even measure safety? These questions all involve a concept that is rapidly gaining currency as AV developers move toward driverless operations: the safety case.
For next week's virtual panel, we bring together two of the leaders at the forefront of developing safety case formats for autonomous vehicles. They will help arm you with the information you need to understand how each company defines, measures and demonstrates the safety of their autonomous vehicles.
Join other industry experts in the AutoVision News ADAS Insiders Community today for early and exclusive access to industry news, events, business directory, and much more.
Panelists:
Jack Weast – Principal Engineer & Chief Architect of Autonomous Driving Solutions, Intel
Mike Wagner – CEO & Co-founder, Edge Case Research