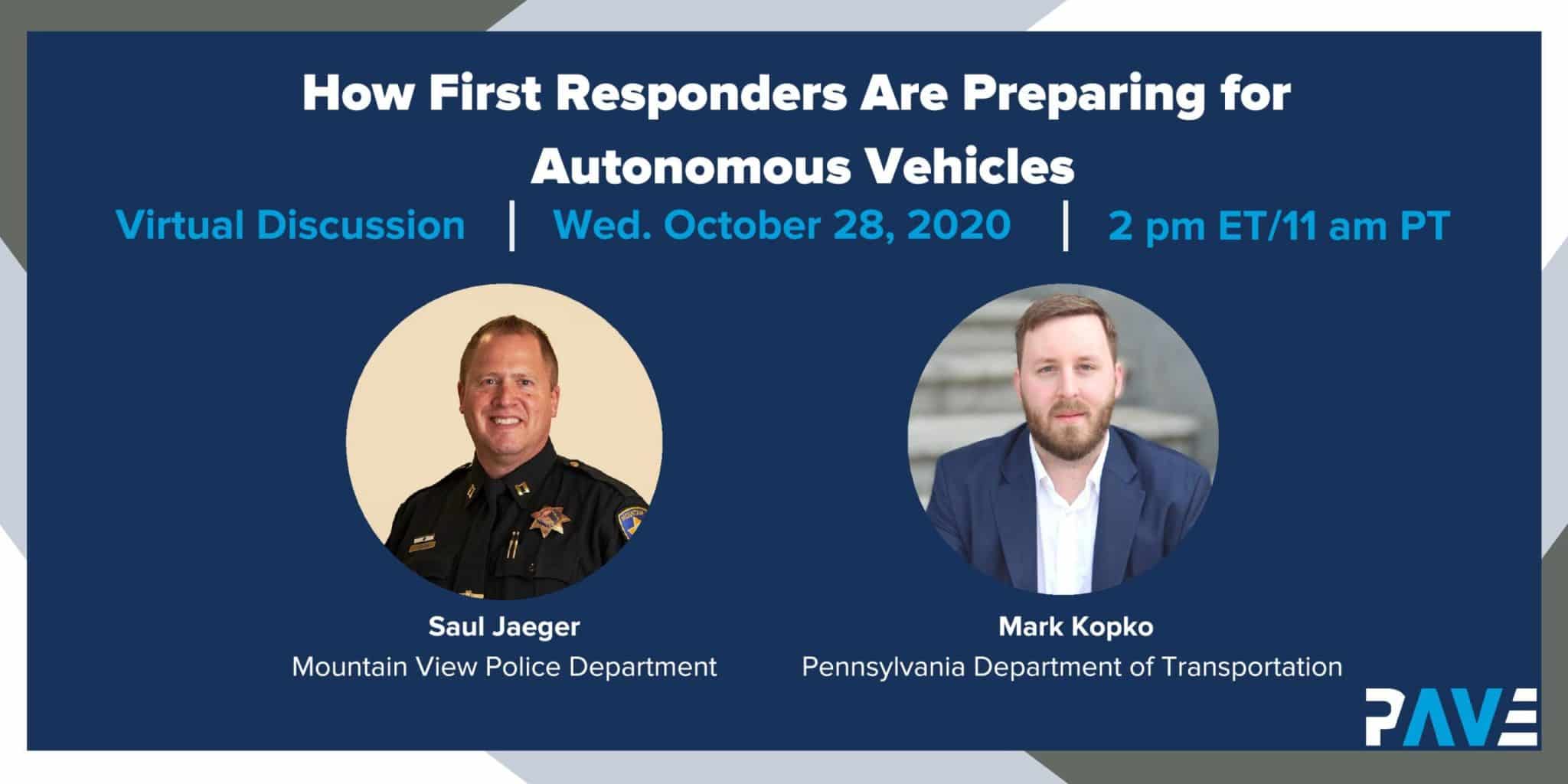 How First Responders Are Preparing for Autonomous Vehicles (Virtual Panel)
Oct
28,
2020
2:00 pm - 2:30 pm
To operate in the real world, autonomous vehicles have to do so much more than just drive. One particularly complex and dynamic interaction that AVs must navigate is when encountering police and first responders.
On October 28, our panel will take a look at the relationship between first responders and AVs.  We will tackle questions such as: How do you pull a driverless vehicle over? How do you ensure that an AV will recognize an ambulance and move over for lights and sirens?
Join us for this conversation to find out how police, firefighters and paramedics are preparing to protect and serve in the autonomous future.
Panelists:
Saul Jaeger — Commander, Field Operations Division, Mountain View Police Department
Mark Kopko — Director, Office of Transformational Technology, Pennsylvania Dept of Transportation (PennDOT)