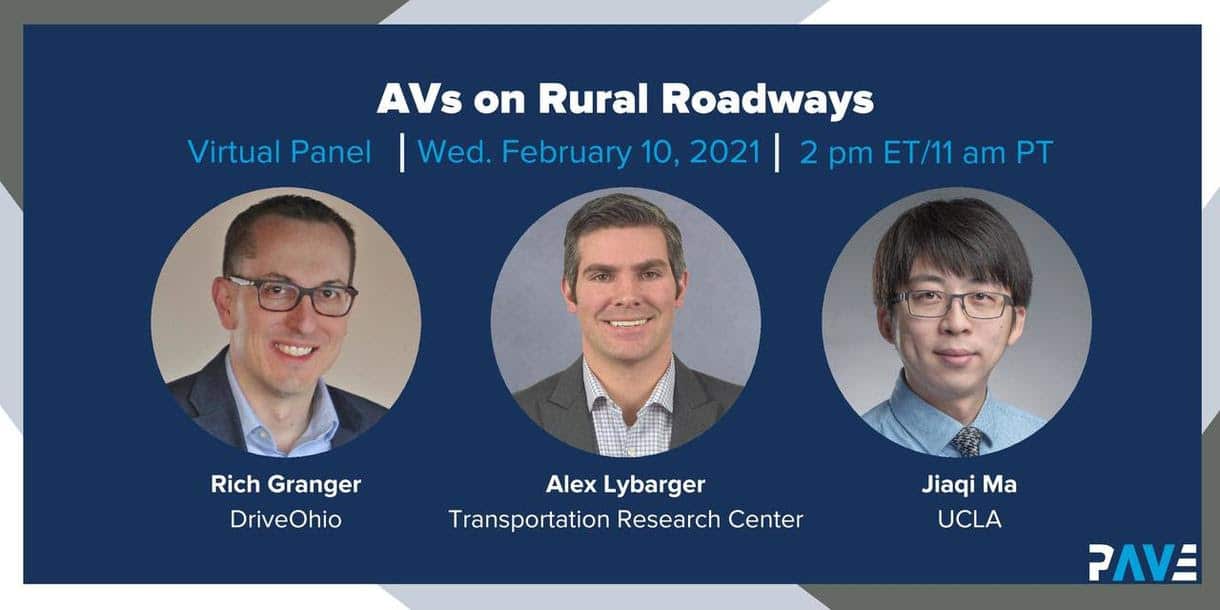 PAVE Virtual Panel: AVs on Rural Roadways
Feb
10,
2021
2:00 pm - 2:30 pm
Imagine an autonomous vehicle. Now zoom out: where do you picture that AV operating? Most of us likely envisioned it in a dense city of the future, as most discussion of the technology centers on urban applications. But what about rural roads? Are there opportunities for AVs to improve transportation outside of cities?
During the month of February, we are looking at the concept of equity in the context of AV deployment — so next week, PAVE's virtual discussion will focus on this often-overlooked context for AVs, examining the mobility challenges facing rural populations and what AVs might be able to bring to the table.
Join other industry experts in the AutoVision News ADAS Insiders Community today for early and exclusive access to industry news, events, business directory, and much more.
Panelists:
Rich Granger – Managing Director of Workforce and Economic Development, DriveOhio
Jiaqi Ma – Associate Professor of Civil and Environmental Engineering, UCLA
Alex Lybarger – Assistant Director of Advanced Mobility, TRC (Transportation Research Center Inc.)