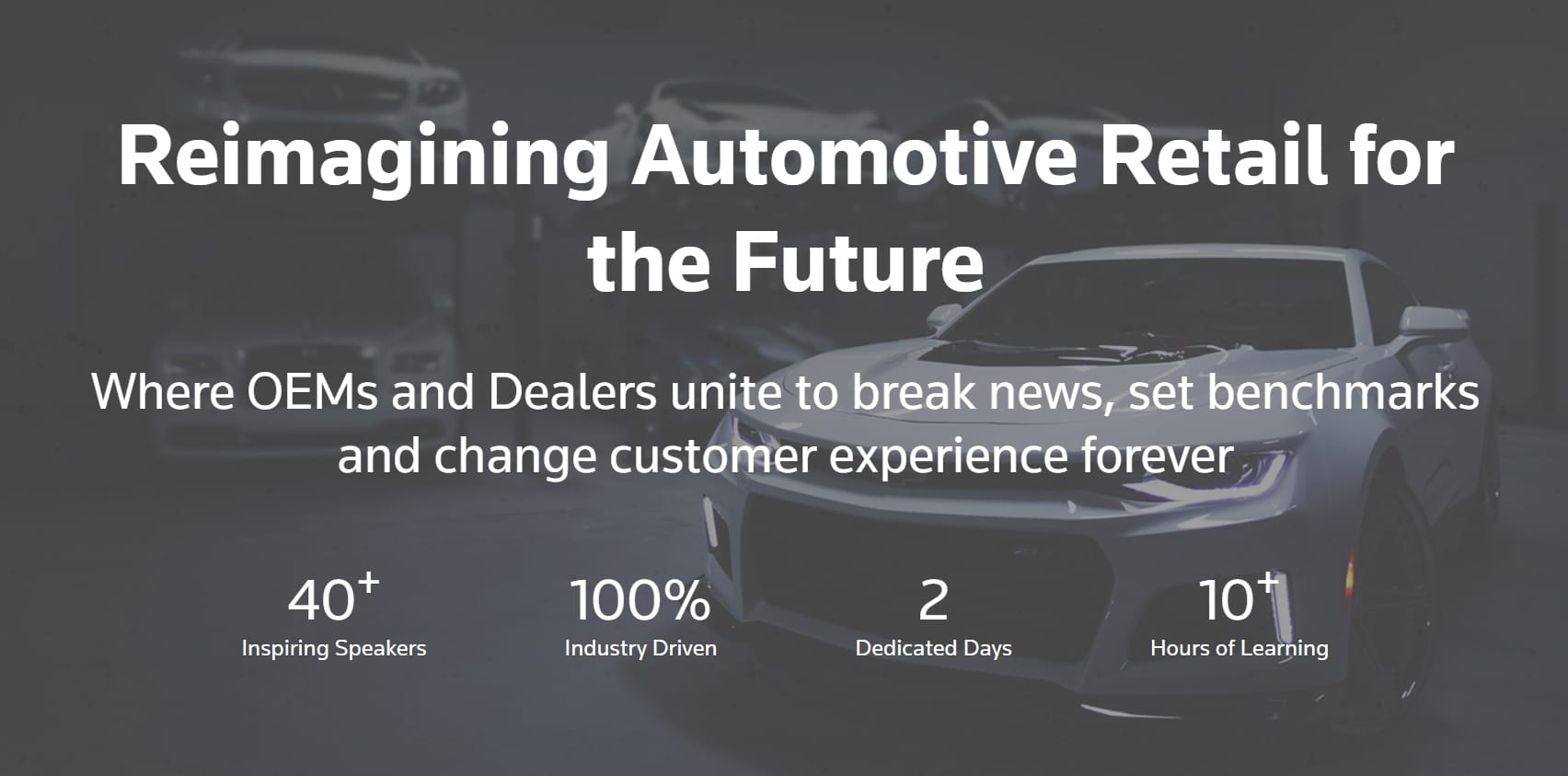 Automotive Retail Summit: Reimagining Automotive Retail for the Future
Apr
12,
2021
(12:00 AM)
-
Apr
13,
2021
(11:59 PM)
The automotive industry has undergone dramatic digital change, whilst the sales process and showroom model has remained the same. COVID-19 has caused huge disruption and accelerated dealerships and OEMs to revisit their sales process. For 2021, we must figure out how to execute this new online and offline customer relationship to meet customers changing expectations.
As this year's Reuters Events Automotive Retail Summit we will address and strategize the future customer experience and buying journey. This meeting is the one place for all your automotive retail news, updates and benchmarks, featuring the most impressive line-up in history!
Join other industry experts in the AutoVision News ADAS Insiders Community today for early and exclusive access to industry news, events, business directory, and much more.
Already confirmed speakers include:
Angela Zepeda, Chief Marketing Officer, Hyundai Motor America
Kimberley Gardiner, SVP Marketing, Volkswagen of America, Inc
Robert Skinner, Lead Technology Strategist, FordDirect
George Arison, CEO, Shift
Marc Cannon, Chief Customer Experience Officer, AutoNation
Ernie Garcia CEO, Carvana
Todd Skelton, CEO, Prime Auto Group, NY
Moderator: Tina Bellon, Autos/Transportation Reporter, Reuters News
Moderator: Joe White, Global Automotive Industry Editor, Reuters News