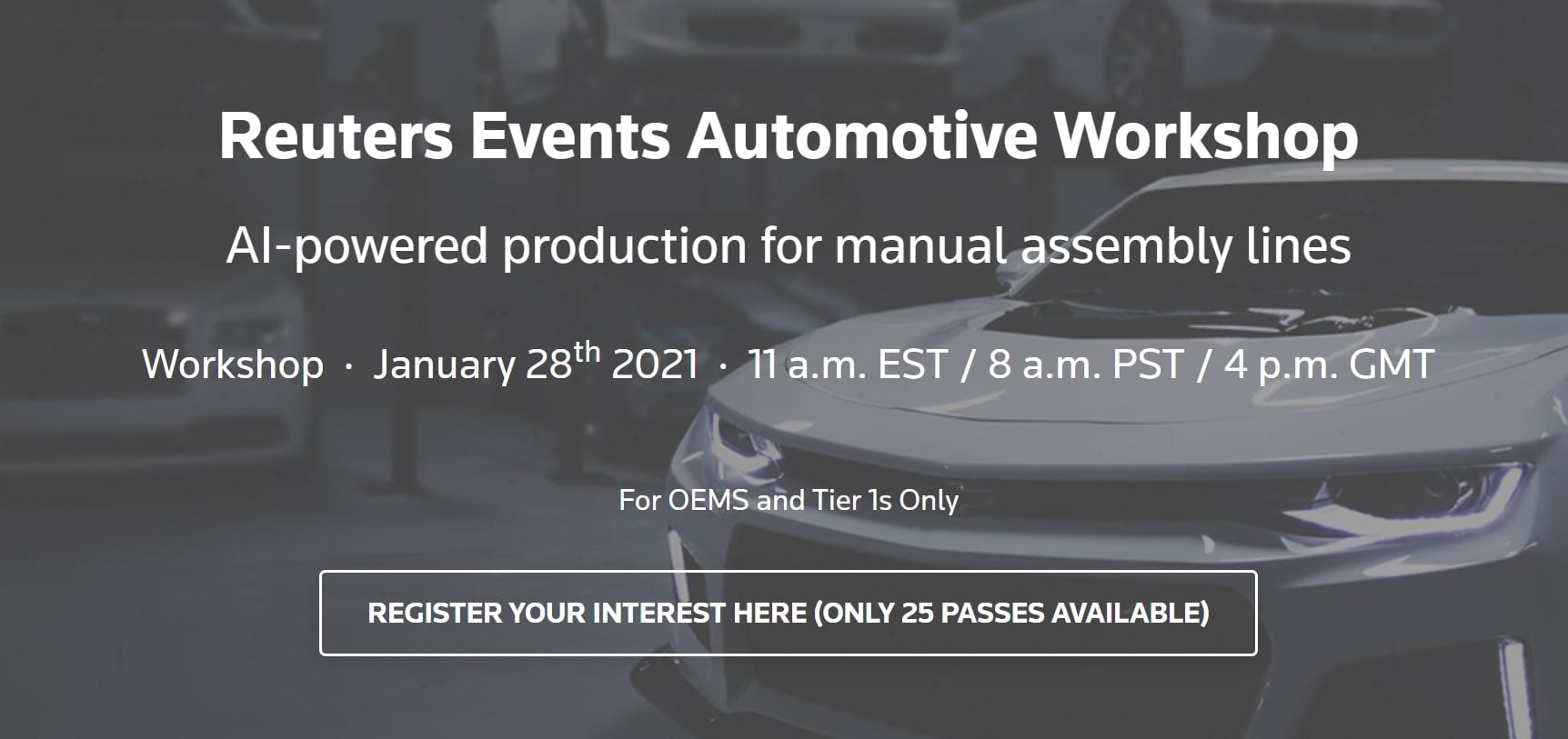 Reuters Events Automotive Workshop 2021
Jan
28,
2021
11:00 am - 3:00 pm
Drishti is using AI and computer vision to drive the fourth era of manufacturing: AI-powered production. So what is AI-powered production? And how can it help your factory lower labor costs, improve quality, speed training and cope with COVID-19?
In this workshop, Drishti executives will discuss these questions and more with a principal from Deloitte.
For the first time, OEMs and suppliers will improve quality, productivity and training at scale. In this workshop, you'll see how AI-powered production works to improve existing lean practices, even on lines you thought were optimized, by tapping the potential of your greatest asset: people.
Join Drishti and Deloitte to understand AI-powered production and, more importantly, its use cases and ROI. These include:
Rapidly isolating the root cause of quality issues using video "instant replay"
Shortening line associate training times by using video for richer training experiences
Increasing throughput and optimizing line processes using Drishti's continuous time-and-motion data creation
Sharing live video of the line to reduce travel times and costs
Identifying the sources of abnormal cycle times
We'll also walk through real life cases studies showcasing how OEMs and suppliers used Drishti to improve key metrics like throughput, defect rates, RCCA and more. This workshop will show how the volume and quality of data that Drishti provides can significantly improve your factory operations.
This workshop is limited to 25 places (OEMs & Tier 1s only), so register your interest below for a chance to join!