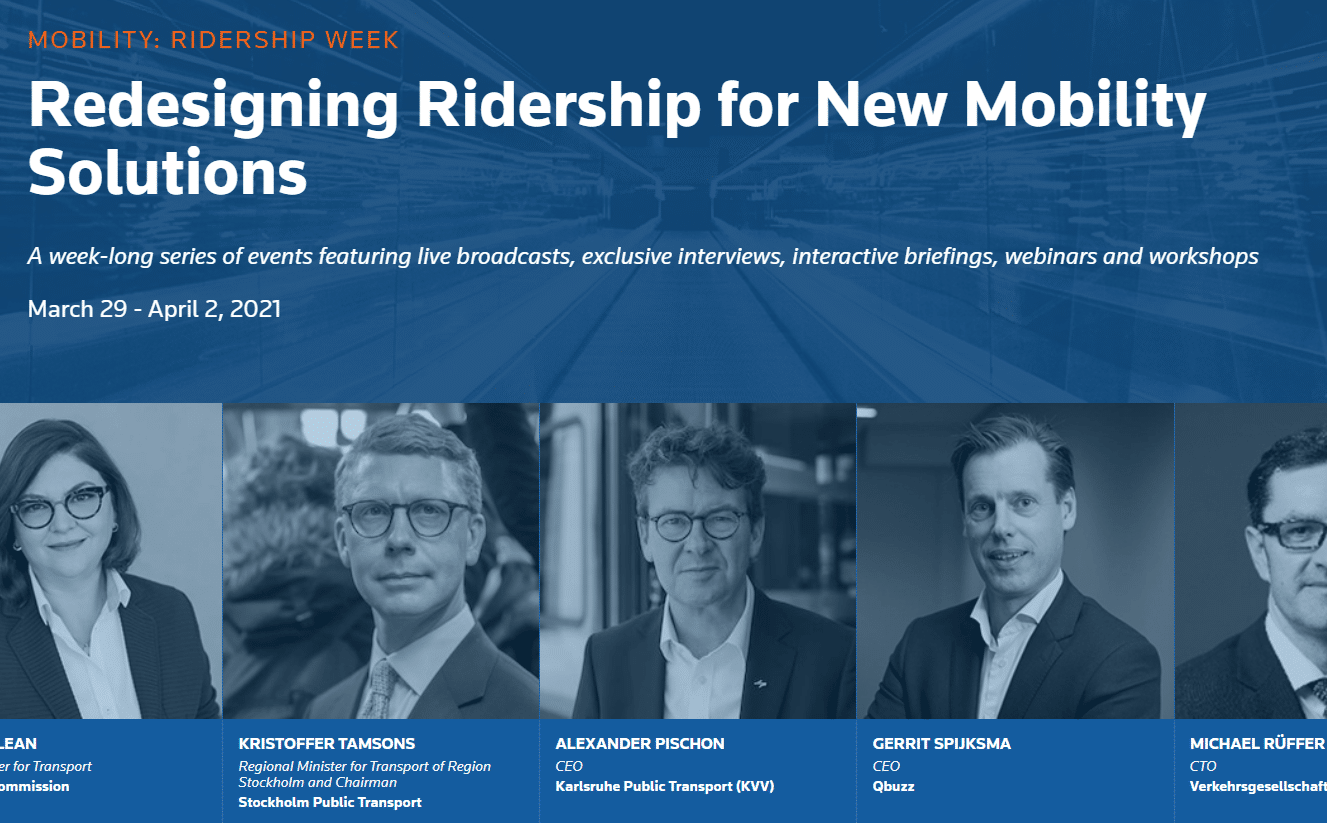 Reuters: Mobility Boardroom 2021
Mar
29,
2021
10:00 am - 1:00 pm
Mobility lies at the epicenter of economies, governance, and the smart cities of the future. Mobility transformation is critical to every city and nation as they grapple with effects of massive health, social and technological challenges.
The Reuters Mobility Boardroom will dominate headlines, set benchmarks, and outline industry-changing strategies and partnerships.
The event will kick off with an exclusive interview with Adina Valean, European Commissioner for Transport.
The interview will be led by Reuters Editor-at-Large, Axel Threlfall, and will cover a wide range of topics from investment strategies, infrastructure budgets and the importance of clean energy sources to the Commissioner's perspective on the future of public transport and reaching 2030 emission targets.
2021 is the European year of rail, and the Commissioner will share her vision and how this might influence US transportation policy as we work to collective net-zero targets.