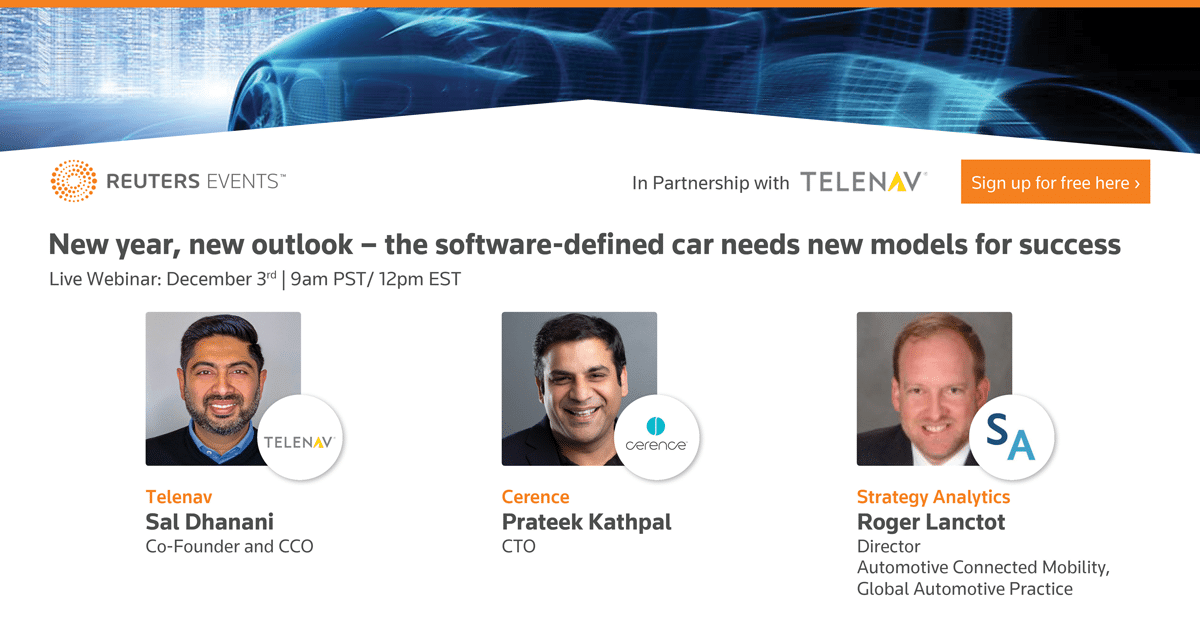 The Software-Defined Car Webinar
Dec
03,
2020
12:00 pm - 12:45 pm
Technology-laden cars are increasingly evolving into consumer electronics on wheels. And consumer appetite for new features and connected services is outpacing traditional automotive development cycles. Exponentially increasing cost and complexity of building and re-building IVI systems every few years and integrating them with evolving online content and services is preventing automakers from capitalizing on the connected car opportunity.
As we emerge from these challenging times, it's good to reevaluate how we can do better across the board, including in the automotive industry. Clearly the industry needs new models for design, development and monetization of digital features and services, starting with in-vehicle infotainment (IVI).
In this webinar the speakers will discuss:
Join other industry experts in the AutoVision News ADAS Insiders Community today for early and exclusive access to industry news, events, business directory, and much more.
What's broken with the current model for deploying IVI software and services
How software platforms lead to sustainable and continuous IVI innovation
And, how they allow OEMs and tech innovators to come together to deliver delightful UX to customers
Speakers include:
Sal Dhanani, Co-Founder and CCO, Telenav
Prateek Kathpal, CTO, Cerence
Roger Lanctot, Director, Automotive Connected Mobility, Global Automotive Practice, Strategy Analytics