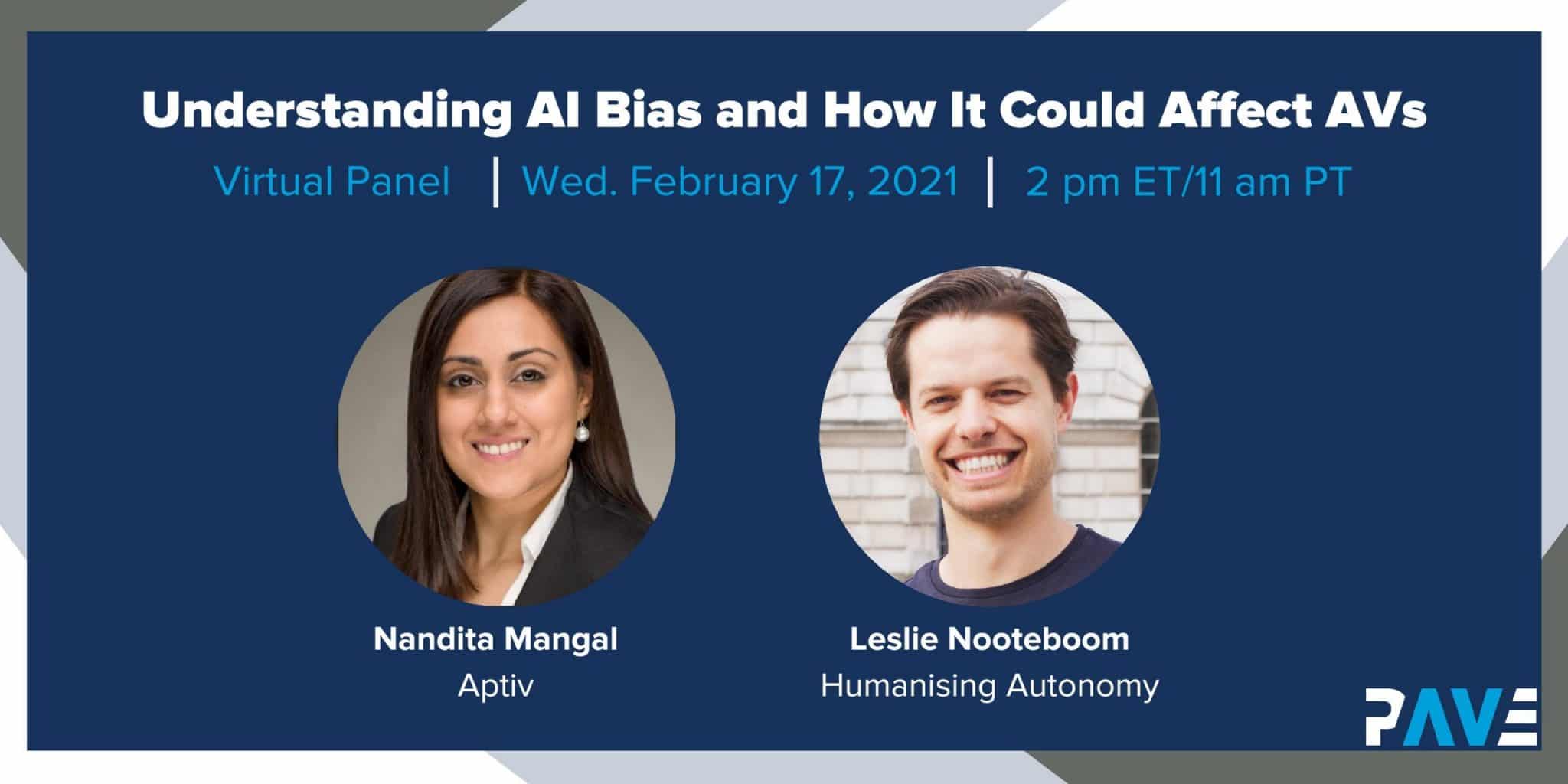 Understanding AI Bias and How It Could Affect AVs: PAVE Virtual Panel
Feb
17,
2021
2:00 pm - 2:30 pm
Modern AI techniques are critical to making autonomous vehicles possible, allowing an AV to understand and navigate scenarios that are too complex, random and dynamic for traditional coding techniques. But as AI proliferates across our society, there's a growing awareness that this powerful tool can also create and reinforce biases with deeply inequitable results. Drawing on lessons learned in fields like facial recognition and law enforcement, the AV sector has the opportunity—and indeed the obligation—to understand and address this hugely important issue before AVs hit the road in large numbers.
During the month of February, we are looking at the concept of equity in the context of AV deployment — so next week, PAVE's virtual panel will take the first step in looking at what AI bias is, where if comes from, how it could specifically affect AVs and what to do about it.
Join other industry experts in the AutoVision News ADAS Insiders Community today for early and exclusive access to industry news, events, business directory, and much more.
Panelists:
Leslie Nooteboom – Co-founder/Chief Product Officer, Humanising Autonomy
Nandita Mangal, Platform Function Owner – HMI Autonomous Driving, Aptiv