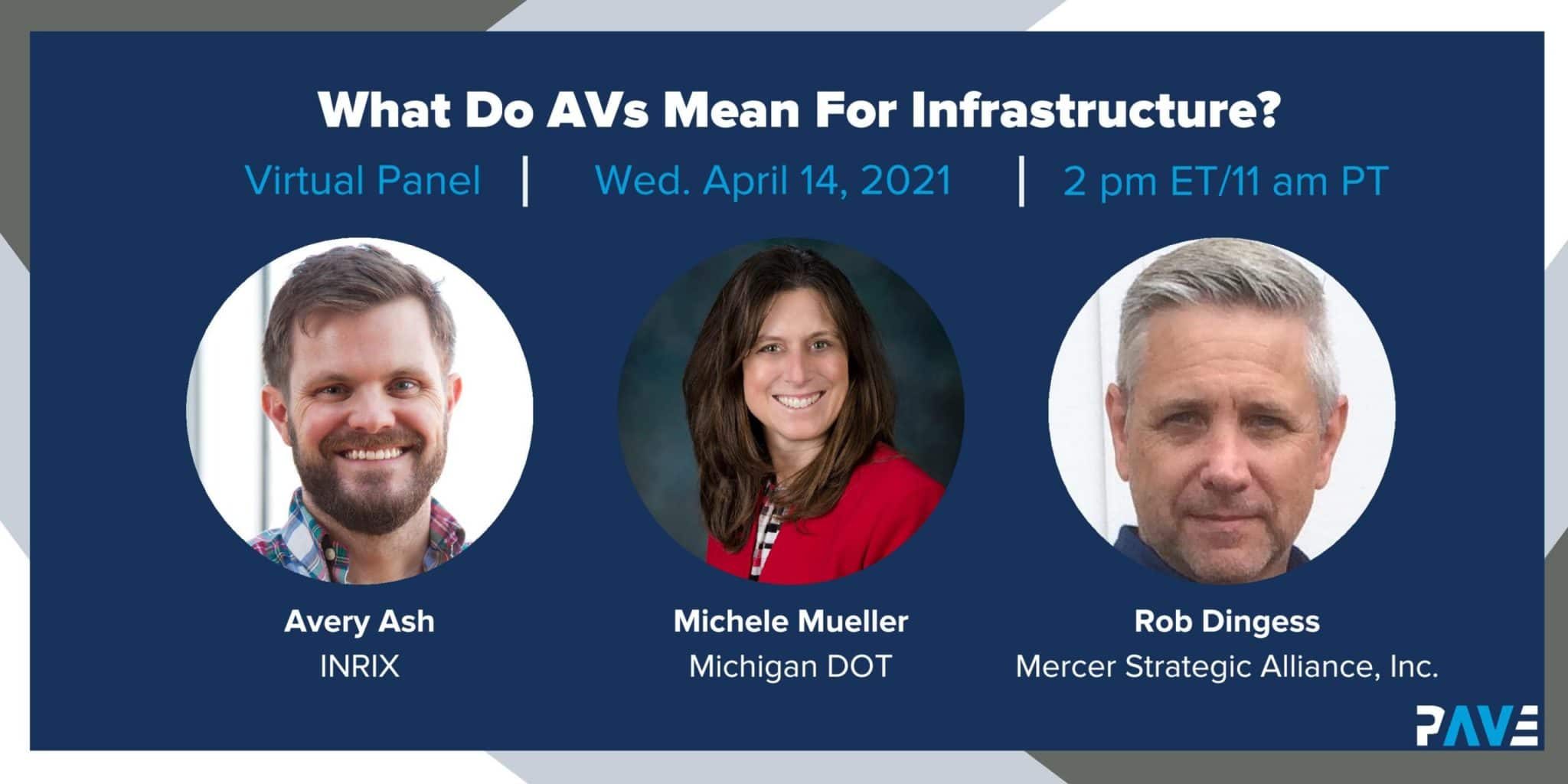 PAVE Virtual Panel: What Do AVs Mean for Infrastructure?
Apr
14,
2021
2:00 pm - 2:30 pm
A frequent question about a future with autonomous vehicles centers not on the vehicles themselves but on the wider environment: what infrastructure improvements could assist autonomous vehicles?
As the Federal Highway Administration considers changes to the Manual on Uniform Traffic Control Devices, we thought it was a good time to look at the relationship between AVs and infrastructure. We have assembled experts from the public and private sectors to discuss what infrastructure needs for autonomous vehicles might be and what communities are doing to prepare.
Panelists
Avery Ash – Head of Autonomous Mobility, INRIX
Robert Dingess – President, Mercer Strategic Alliance
Michele Mueller – Sr. Project Manager Connected and Automated Vehicles, Michigan DOT