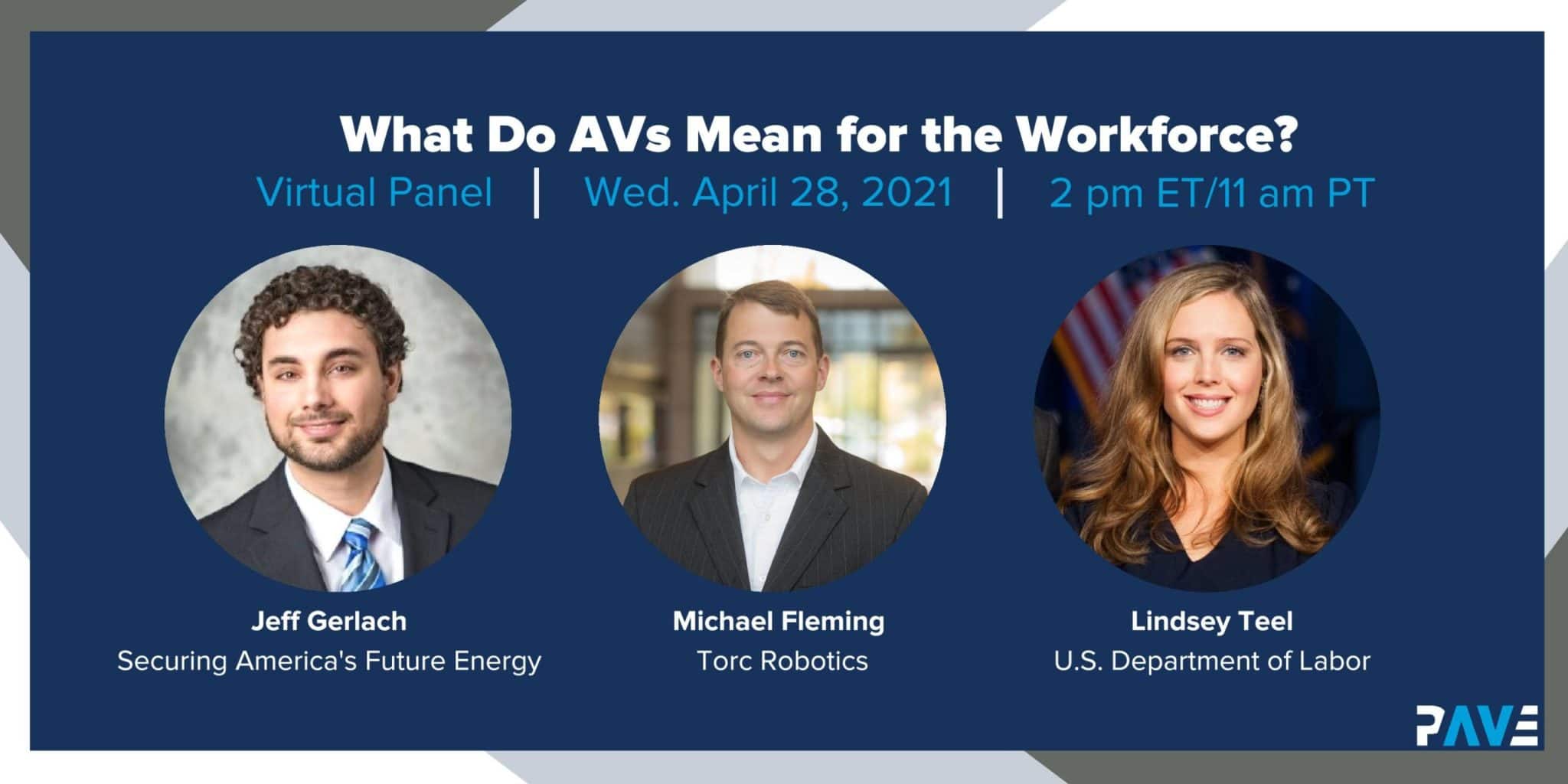 PAVE Virtual Panel: What Do AVs Mean for the Workforce?
Apr
28,
2021
2:00 pm - 2:30 pm
Technological innovation can create new jobs and workforce opportunities, but at the same time it can eliminate the need for some positions. We close out the month of April by looking at the challenges and opportunities that autonomous vehicles create for workforce development and some of the ways that government and industry are working to maximize employment opportunities in this developing sector. 
Our guests, from both public and private sector entities, will share diverse perspectives and help us to explore the issue of AVs' impact on the workforce.
Join other industry experts in the AutoVision News ADAS Insiders Community today for early and exclusive access to industry news, events, business directory, and much more.
Panelists
Michael Fleming – Chief Executive Officer (CEO), Torc Robotics
Jeff Gerlach – Director of Policy & Strategic Content, Securing America's Future Energy (SAFE)
Lindsey Teel – Policy Advisor, U.S. Department of Labor Office of Disability Employment Policy (ODEP)