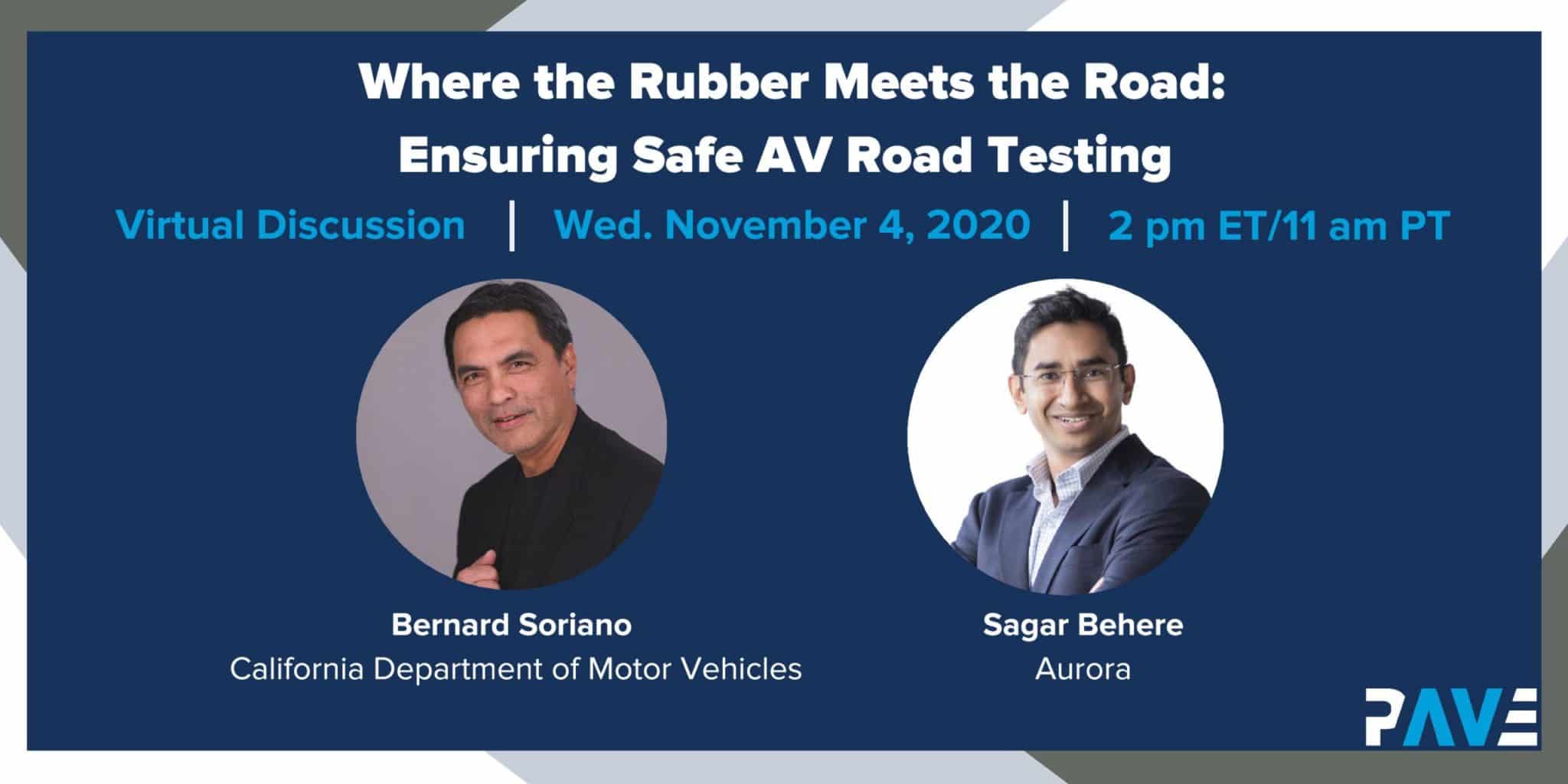 Where the Rubber Meets the Road: Ensuring Safe AV Road Testing
Nov
04,
2020
2:00 pm - 2:30 pm
Testing on public roads is a critical tool for AV developers; real world experience is crucial to ensure that vehicles can safely navigate all situations.
However, public road testing comes with a profound responsibility to ensure that public safety is never compromised. The next PAVE virtual discussion looks at the risks that are involved in public road testing, as well as the practices and protocols that AV developers use to keep those risks to an absolute minimum. We will talk to an AV developer and a public sector official about the steps — from development to validation to the decision to go fully driverless — that go into the awesome responsibility of testing alongside the general public.
Join other industry experts in the AutoVision News ADAS Insiders Community today for early and exclusive access to industry news, events, business directory, and much more.
Panelists:
Sagar Behere — Director of Systems and Safety Engineering, Aurora
Bernard Soriano — Deputy Director, California Department of Motor Vehicles