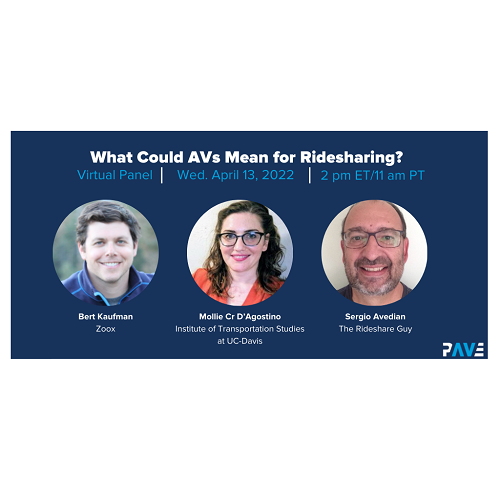 PAVE Virtual Panel: What Could AVs Mean for Ridesharing?
Rideshare companies like Uber and Lyft have taken the mobility world by storm since 2010, greatly expanding traditional taxi services that have been operating for decades. As autonomous vehicle technologies enter the scene, what does that mean for ridesharing?
In this panel, we discuss the impact that AV technology might have on the future of ridesharing. Our panelists will talk about the possibilities this could open up, what that means for passengers, how to scale the technology, and what they predict for the future.
Join us on April 13 for a fascinating discussion!