For the second year in a row, Motional has commissioned its Consumer Mobility Report to help shed light on how...
"There are many stakeholders in the field of ADAS and automated driving which include mobility companies, research institutes, universities, auto...
About This eBook In October, Reuters Events hosted its annual Automotive 2021 Congress featuring CEOs and executives from companies like...
Autonomous box trucks powered by Gatik are now transporting customer orders from a Walmart fulfillment center to a Neighborhood Market...
According to J.D. Power's 2021 Sales Satisfaction Index (SSI) Study, customer satisfaction with the car buying process is mostly positive, despite...
The year 2021 has been challenging for AAA, particularly the fate of two AAA tow providers who were struck and...
During the recent Motor Bella show, we spent some time with the Nira Dynamics team (we met them earlier in 2021 during...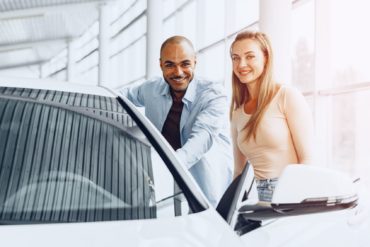 Without a doubt, the digital age has made new vehicles more pleasurable to drive, but how do consumers feel about...
According to recent reports from Reuters and the New York Times, automotive production in Germany has slowed because of a scarcity of raw...
According to an October 2021 report, one in five automotive industry leaders view "intelligent systems" as a viable future business model....