Ford has announced the pricing for its new Active Drive Assist feature, set to debut on the 2021 F-150 and Mustang Mach-E. It will be standard on specific trim levels of the new F-150 and Mach-E and optional on others. As an optional feature, Active Drive Assist is part of Ford's Co-Pilot360 suite, which also includes more common ADAS systems like lane-keeping assist and adaptive cruise control.
What is Active Drive Assist?
Active Drive Assist allows for hands-free driving on pre-mapped sections of divided highways, aptly called "Hands-Free Zones." According to Ford, these zones cover over 100,000 miles worth of eligible roadways in North America. Active Drive Assist employs a driver-facing camera that monitors head position and eye gaze while the vehicle is operating in hands-free mode. The functionality is remarkably similar to Cadillac's Super Cruise system.
"As breakthroughs in new technology allow us to help reduce the stress of long highway drives, it's important to make sure these capabilities can be enjoyed by the largest spread of people possible," said Hau Thai-Tang, chief product platform and operations officer, Ford Motor Company. "Active Drive Assist can help improve the driving experience while ensuring people remain aware and fully in control, all for a price unmatched by our competitors – a commitment to affordable innovations that has driven us since Henry Ford put the world on wheels."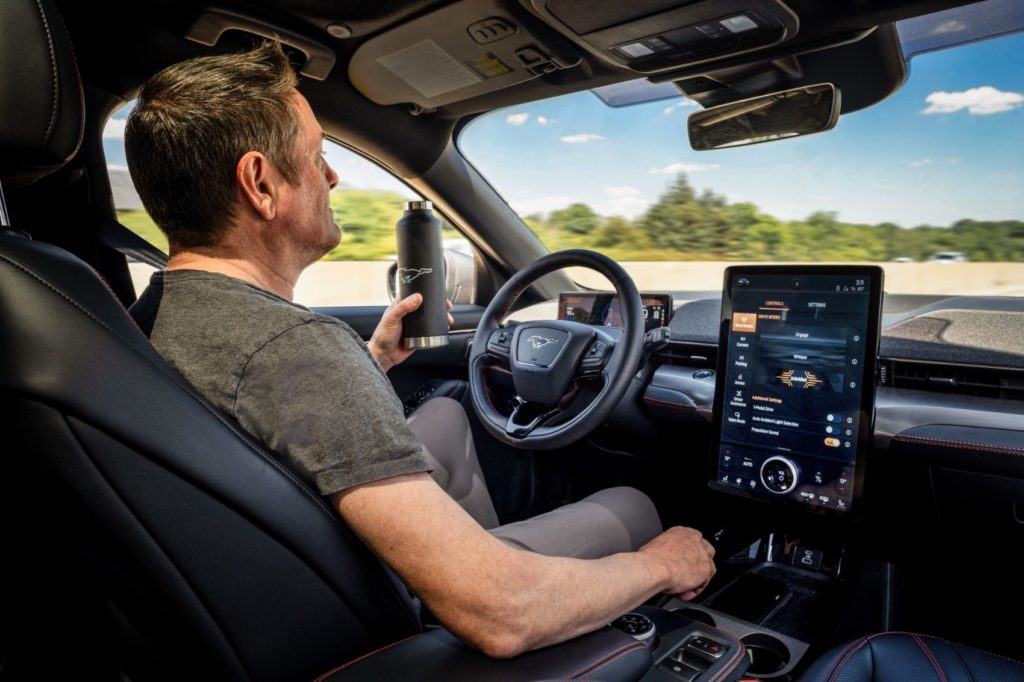 Active Drive Assist Pricing
If it's not standard, pricing is as follows:
2021 Ford F-150
Active Drive Assist will be available as part of the Co-Pilot 360 Active 2.0 package for $1,595. The Co-Pilot 360 Active 2.0 package is standard on F-150 Limited and available for Lariat, King Ranch, and Platinum. If the feature is well-received, it may help facilitate consumer adoption of next-generation ADAS technology and higher levels of autonomy. We here at AutoVision News believe trucks, like the F-150, will play a critical role in helping the general public accept a more driverless society.  
Mustang Mach-E
Active Drive Assist will be standard on CA Route 1, Premium, and First Edition models. Otherwise, it will be part of the Comfort and Technology package. The Comfort and Technology package, which also includes a 360-degree camera, heated front seats, and a heated steering wheel, has an MSRP of $3,200.
According to Ford, if either vehicle was purchased during their respective 2020 launches, the hardware enabling Active Drive Assist (including the forward-facing camera and radar sensors) will be available through the Co-Pilot360 Active 2.0 Prep Package for $895 (which includes an "early adopter" incentive). Ford's Active Park Assist 2.0 system is also included for the $895.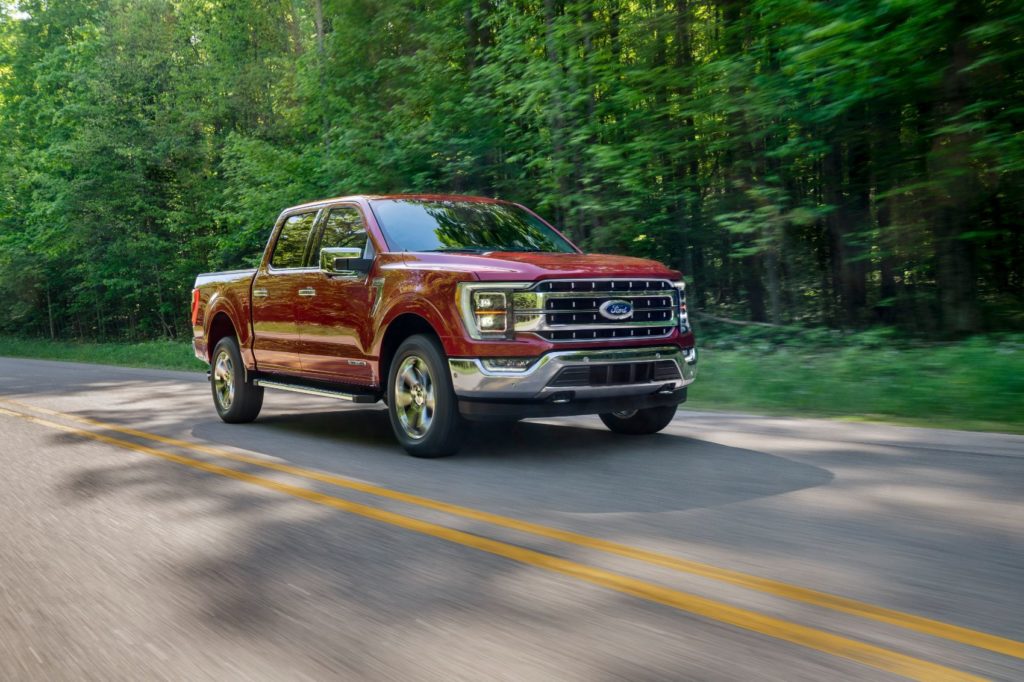 Over-the-Air Updates
When Active Drive Assist officially launches in the third quarter of 2021, customers will then have the option to purchase the software. The Active Drive Assist software runs an additional $600 and will include a three-year service period for that amount. Customers will receive it via an over-the-air (OTA) update. Later in 2021, however, both the hardware and software will be bundled together as part of the Co-Pilot Active 2.0 package. At that juncture, an OTA update will not be necessary to implement the feature.
Ford says the interim OTA updates will serve as an early demonstration of how they may implement other OTA updates across their entire vehicle lineup in the future. Last year, Ford announced its plan to introduce OTA updates for new vehicles. According to Ford, the updates may go largely unnoticed by the customer as they will be designed to happen in the background. 
Additional Resources
The infographic below provides a brief overview of Co-Pilot360 2.0. More details on how Active Drive Assist works, including how engineers tested and validated the system, can be found here. Over on Automoblog, our sister publication, we have detailed and comprehensive writeups on the 2021 Ford F-150 and Mustang Mach-E.