A study undertaken by SBD Automotive determined that 92.7 percent of all new vehicles available in the United States have at least one ADAS feature. That number is steadily rising, along with the even more expansive list of unique terminologies automakers use to describe each feature. Another study, conducted by AAA, found that up to 20 different names were used to describe Adaptive Cruise Control. Additionally, as many as 40 unique names were used to identify Automatic Emergency Braking.
The inordinate amount of names are confusing consumers and making it difficult for safety examiners to effectively discern between ADAS features. In a effort to address the growing scope of the problem, an initiative is underway to determine common names for ADAS technology. Four organizations – AAA, Consumer Reports, J.D. Power, and the National Safety Council – are calling on all safety organizations, automakers, and journalists to join them in adopting these terms.
Why are Common Names for ADAS Important?
Proponents say common names for ADAS technology will help consumers better understand the functionality of the advanced safety features in their car. The new standardized ADAS terminology will clearly illustrate and explain each system, including their benefits and limitations. According to AAA, the average ADAS bundle costs about $1,950, making the technology more financially approachable for new car buyers.
AutoVison News reached out to AAA and the National Safety Council to understand what can be expected of ADAS standardization, and what it means for engineers working on the technology.
"Over the past six years, we have looked at all of the different ADAS technologies," explained Greg Brannon, Director of Automotive Engineering and Industry Relations at AAA. "My team has researched most of these technologies, and we try and demystify them for consumers."
The first step was to examine and understand the extent of the issue. In a report published last year (PDF), AAA highlighted the need for common naming of ADAS technologies. "In early 2019, we released a research report that outlined the scope of the problem, then suggested some common names to bring that under control," Brannon said.
The paper proposes organizing ADAS systems under various categories including Automated Driving Tasks, Collision Alerts, Collision Mitigation, Parking Assistance, and Miscellaneous Driving Aids. Each category is broken into subsections to help further define the most prevalent ADAS features.
Working Towards Regulation
Ultimately, government entities maintain and set safety and road standards to reduce the chance of injury or financial loss. However, they often rely on industry leaders and other consumer protection initiatives when enacting new legislation and regulations. These industrial-led initiatives often set the foundation for legal regulations to be adopted, but collaboration is key and there are no guarantees.
"We are taking a multi-prong approach because by ourselves, and even with other organizations, it's difficult to require anybody to do anything," Brannon explained. "In fact, the government is the only one who can require someone to do something. You'll find in many regulations SAE standards are referenced. In a way then it becomes a requirement, but for the most part, SAE standards are voluntary."
"Regulations would need to come from the U.S. Department of Transportation directly," said Maureen Vogel, Director of Communications for the National Safety Council. "The National Safety Council is not a regulatory organization, so we cannot enforce standardization. Our role is to advocate for change using the data, consumer feedback, and research to inform the recommendations we put forward."
Similar to past collaborative developments for safety standards, AAA and the National Safety Council want to ensure the message is far-spread and well-retained. Over the course of 2019 and continuing through this year, Brannon and his research team have socialized common names with other automakers, stakeholders, and safety organizations. The end goal is to establish a main vein for the adapted terminology to take root.
"We have Consumer Reports, National Safety Council, JD Power, and more recently, the DOT endorsing the work," Brannon said. "We are in the process of working with the SAE, and we are very close to publishing some common naming through them as well."
"We were pleased to see the U.S. DOT support the nomenclature recommendations as well, as we feel their endorsement will help advance the work too," Vogel added.
Bridging the Gap: "It Takes a Village"
Automakers and other organizations advocating for a common ADAS nomenclature must use their channels to connect with consumers and educate them on the new standards. Ideally, the information will help consumers make an informed choice when buying a vehicle equipped with ADAS technology. But it's easier said than done.
"The reality is this is a complex subject," Brannon said. "Vehicle performance is highly specific and it's going to take a consumer that is interested in learning more about what it means to them. We are trying to provide as many resources as possible to help people along that journey. But it's going to take a village. It's going to take everyone from AAA to automakers themselves, to regulators to [tackle the problem]."
"The hope is that using our collective voice to advocate for these changes will nudge OEMs toward standardization," Vogel added.
It is critical for automakers to adhere to the standard, and therefore, a regulatory committee is required to endorse the standards and offer clarity to both manufacturers and consumers. The regulations will also have to consider how effectively public and private research initiatives can interact with the standards. According to Brannon, since the SAE is a standards organization, they have the authority to implement, encourage, and unify definitions for ADAS technologies.
"We worked with the SAE for many years on many standards, and ultimately the SAE is the right place for this to live," Brannon said. "They have the processes to make sure it is kept up-to-date, and they have the reach with automakers."
Brannon believes the positive support for the movement stems from how AAA is not asking for car companies to suspend the use of their current names for ADAS features. "We are calling for something beyond that," he continued. So [for example], if it is Safety Sense, what is included in that? There should be a list that consumers can actually understand that explains what systems they are getting on their next car."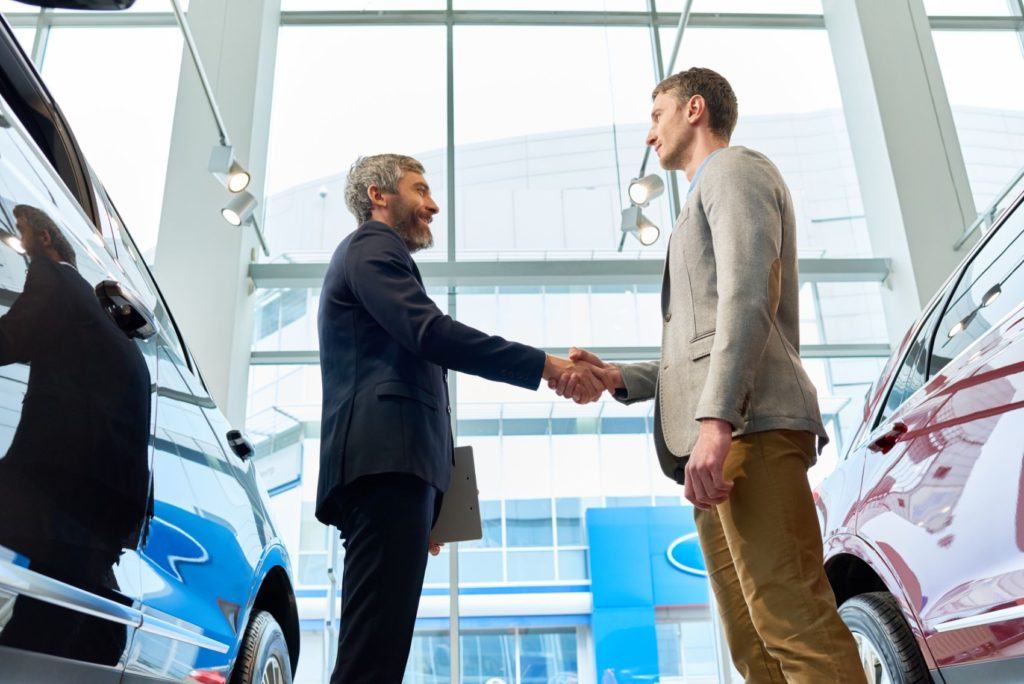 Will ADAS Technologies be Ranked?
The conversation around common names for ADAS technology leads to a second, but equally important discussion: will ADAS technologies be rated and ranked under the new guidelines? Brannon expanded on the topic, explaining how a standard must be set with common names so researchers understand how to categorize the data. Right now, the lack of consistent names makes analyzing and comparing even similar systems extraordinary difficult.
AAA, the National Safety Council, and their partners in this standardization initiative do not participate in ranking the performance of ADAS systems. "There are other organizations like IHS, NHTSA, and the NCAP program that do that type of work," Brannon explained. Instead, the focus of this initiative is making sure consumers are on the same page.
"We can't even think about rating or ranking the performance of these systems until we can describe the system using the common name to say what we are talking about," Brannon continued. "Are we talking about automatic emergency braking, adaptive cruise control, or other similar systems?"
"Consumer confusion is a serious issue," Vogel said. "We know that our cars cannot operate safely without us, so it is important to avoid certain terminology – autopilot, for example – that could lead drivers to abdicate responsibility and trust the machine to operate independently of the driver."
The National Safety Council runs a website to help consumers understand common ADAS names, the functions they perform, and how to properly use them. "We encourage drivers to visit the site to clarify any confusion," Vogel added.
Key Considerations for Engineers
Although it is alluring to sell savvy technology with ornate marketing, it is important to maintain a focus on functionality. For a safety system to work properly, a consumer must understand how it operates. Engineers are responsible for keeping consumers safe – and that should remain the focus for developing ADAS technologies.
But if the technology confuses the people it intends to protect, then little good is done, and even less so when safety research teams are confused about the terminologies as well. It is up to the engineers and designers to provide coherent information regarding the safety and functionality of an ADAS system.
"We need to ensure we keep the consumer at the front of the mind when we're designing a system," Brannon said. "It's very easy to get caught in the trap of technology for technology's sake. We need to make sure that what we are building is actually helping the consumer."
Responsibilities of the Consumer
While it is the automaker's duty to provide accurate information, it is the responsibility of the consumer to seek it out. Only then can an informed decision be made. Where information is not available or clear, consumers must be diligent and ask questions about the safety systems in their vehicle.
"You don't want to get in a car, and the first time you figure out what automatic emergency braking does is during a situation when you are most surprised by what just happened," Brannon said.
Unfortunately, many consumers forget to tap into their most valuable and informative resource: their owner's manual. "To find out about your vehicle specifically, crack that owner's manual open and pull that plastic cover off and take a look," Brannon said. "It's the best-written, most legally-reviewed, and technically-accurate place to find information about the car you are driving."
New ADAS terminologies should soon be expected in those manuals as well. The changes may seem nominal and may go largely unnoticed, but ADAS standardization will provide consumers much-needed clarity about the benefits and limitations of ADAS technology. As is always the case, protecting human life and keeping families safe behind the wheel is the top priority.