Detroit-based autonomous vehicle engineering provider Dataspeed Inc. has launched three new autonomous hardware and software platforms for small companies and educational institutions. The starter packages, officially called Dataspeed Kinetic Kits, provide flexibility and adaptability with the company's proprietary array of by-wire systems, sensors, computing platforms, and in-house software.
"Having explored, tested, and integrated a multitude of hardware on the market, our engineers have simplified the AV build process for teams by identifying robust technology solutions that complement the larger, synergistic system," said Paul Fleck, Founder & CEO of Dataspeed.
Dataspeed Kinetic Kits
Dataspeed's new Kinetic Kits are available in Starter, Intermediate, and Advanced. Standard in every kit is a Dataspeed By-Wire system, Ouster digital LiDAR, long-range radar, and a Neousys computing platform. The software package includes a turnkey development environment for ROS, a sensor calibration tool, a sensor fusion module, and a LiDAR/radar object tracking module. "The packages are effective out-of-the-box solutions for fundamental testing and demonstrations," Fleck added.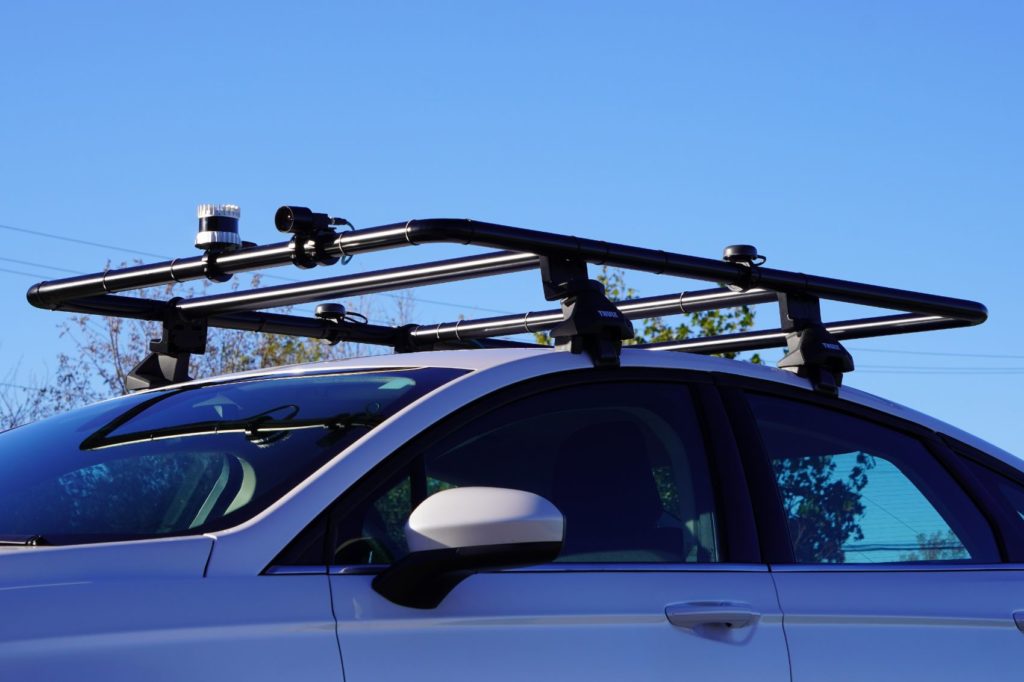 Intermediate & Advanced Kits
The Intermediate and Advanced kits include an OxTS inertial navigation system, a Lucid Vision Labs RGB camera, and a lane-centering camera. According to Dataspeed, the Intermediate and Advanced kits provide increased functionality for object detection and avoidance, path driving, and highway driving. Each package is customizable with additional sensors, and the company's engineering team handpicked every component to streamline the AV hardware and software selection process.
Dataspeed Innovations
According to Dataspeed, its lineup of autonomous vehicle Kinetic Kits offer lower build costs, reduced project lead time, and additional software functionalities. In 2020, Dataspeed joined Automated with Velodyne to become the official AV integrator of Velodyne's LiDAR system. That same year, the company updated its Intelligent Power Distribution System (iPDS) to better support autonomous test vehicles' computers, sensors, and instrumentation.