Younger generations continue to see autonomous vehicles in a positive light, according to the third annual Consumer Mobility Report from Motional. Based on independent research conducted by a third party on behalf of Motional, the study gauges how the general public views and understands self-driving technology. Over 1,000 participants were surveyed in the United States between late September and early October 2022.
Firsthand Experiences Fuel Acceptance
In the 2022 Consumer Mobility report, 27 percent said they have ridden in an autonomous vehicle, a two percent increase versus Motional's 2021 report. According to Motional, these percentages will rise as more people experience the technology firsthand, a sentiment shared by other industry experts. While responsible media coverage can relay the correct information to a wide swath of consumers, in-person demonstrations with an industry expert go further on an individual level.
"There is a trust factor with autonomy, and watching it on a video does not fully elevate that trust," said Hedy Popson, President and CEO of Productions Plus, a national talent agency that handpicks brand ambassadors to represent automakers in the public arena. Productions Plus team members are present at over 80 auto shows annually across the United States, representing numerous manufacturers. "Unless a trained product specialist can answer questions based on what you're seeing and experiencing inside the car, the concept of autonomy won't come to life as easily or as quickly," Popson added.
"Consumers may hear that autonomous technology is safe, but since trust is a key part of the equation, they won't really believe it until they experience it for themselves," said David Agnew, VP of Business Development for Dataspeed. The Michigan-based company has organized autonomous vehicle demos at industry events like AutoSens and the SAE World Congress. "We've had many astute questions during these demos that underscore why redundancy is so important," Agnew continued. "Trust in the technology is built on understanding it."
Robotaxis Present An Opportunity
Outside of conferences and trade shows, robotaxis are one of the best ways to experience self-driving technology. In the 2022 Consumer Mobility Report, nearly half (46 percent) who have ridden in a robotaxi before said they would do so again. Half of Gen Z respondents said robotaxis are preferable as there are no awkward social interactions with a driver, while another 30 percent of respondents said robotaxis are cleaner.
In general, 84 percent who have ridden in an autonomous vehicle are open to taking another ride, while 53 percent say they are comfortable with the safety and security levels of self-driving technology. By contrast, nearly half (47 percent) of participants who have not yet experienced an autonomous vehicle would feel positive or neutral about eventually taking a ride.
"While driverless vehicles represent a major technological achievement, ultimately they are a consumer product that must meet the needs and expectations of our future riders," said Akshay Jaising, Motional's VP of Commercialization. "This survey tells us consumers are increasingly excited to have an innovative mobility option that makes them feel more comfortable and secure."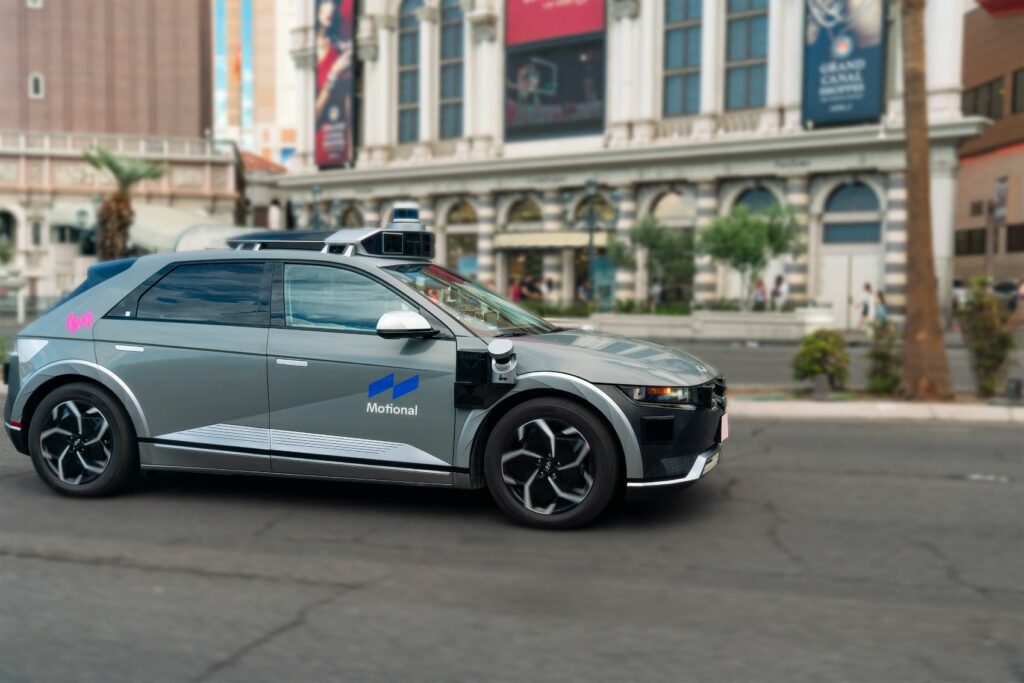 Gen Z Responds Positively
In the 2022 Consumer Mobility Report, over 80 percent of Gen Z respondents said they have no significant concerns with the safety, security, and accuracy levels of autonomous technology. Over a third of Gen Z participants believe autonomous cars are safer than human drivers, with another 44 percent indicating that self-driving vehicles are less aggressive. Other respondents in the study noted that autonomous vehicles play a role in reducing road rage, drunk driving, and distracted driving.
Millennials are similar to Gen Z in their overall view of autonomy. For example, 60 percent of Millennial respondents said they would feel comfortable or neutral as cyclists in a city with autonomous vehicles (69 percent for Gen Z). Likewise, one in four Millennials believes they are safe as pedestrians in a city with self-driving cars.
"These findings highlight the significant market opportunity for driverless technology," Jaising said. "Consumers from the Millennial and Gen Z segments make up the two largest populations and have demonstrated significant interest in autonomous mobility."
Equitable Mobility & Infrastructure
In the 2021 Consumer Mobility Report, nearly 70 percent agreed that safer roads should be a priority, with some saying they support infrastructure investments in their community to accommodate self-driving vehicles. In the 2022 report, more than a third believe autonomy is a catalyst for more equitable, accessible transportation and will provide flexibility to those with limited mobility options.
"Planners have been talking about equity in cities and communities for more than 50 years, and we are still looking for it and applauding it when it arrives," write Katelyn Shelby Davis and Kristin Shaw in Women Driven Mobility. "Without the consideration of all community members, cities end up with lackluster designs, insufficient facilities, and barriers for certain populations."
More Information
A PDF summary of the 2022 Consumer Mobility Report from Motional is available for download (the 2021 report is available here). An overview of Motional's inaugural Consumer Mobility Report is available here.