Hyundai Motor Group and Aptiv PLC have announced their new autonomous driving joint venture will be called "Motional." The name is a combination of two words, Motion and Emotional, both of which carry significant meaning for the new venture. According to Hyundai and Aptiv, the name represents their vision of future mobility.
"Motional is a strong name that will signify to consumers they are riding in a driverless vehicle that is safe for passengers, cities, and the environment," explained Kevin Clark, President and CEO, Aptiv. "As Motional works to transform mobility with its production-ready autonomous driving system, Aptiv will help pave the way for self-driving vehicles with our advanced ADAS platform that saves lives today and builds trust in highly-automated vehicles."
"For more than half a century, Hyundai Motor Group has been powering the dreams of people around the world," added Euisun Chung, Executive Vice Chairman of Hyundai Motor Group. "Motional represents the next frontier of innovation as the company pioneers a new era of safe, accessible, and green transportation."
Arrangement of the Joint Venture
Hyundai and Aptiv each have a 50 percent stake in the joint venture, valued at USD 4 billion. Aptiv will contribute its intellectual property and approximately 700 employees for the development of scalable autonomous driving solutions. Hyundai Motor Group will provide additional capital, engineering services, R&D resources, and intellectual property access.
"We have a long history of being on the cutting edge of automotive technology and look forward to continuing that legacy with Motional," Chung said.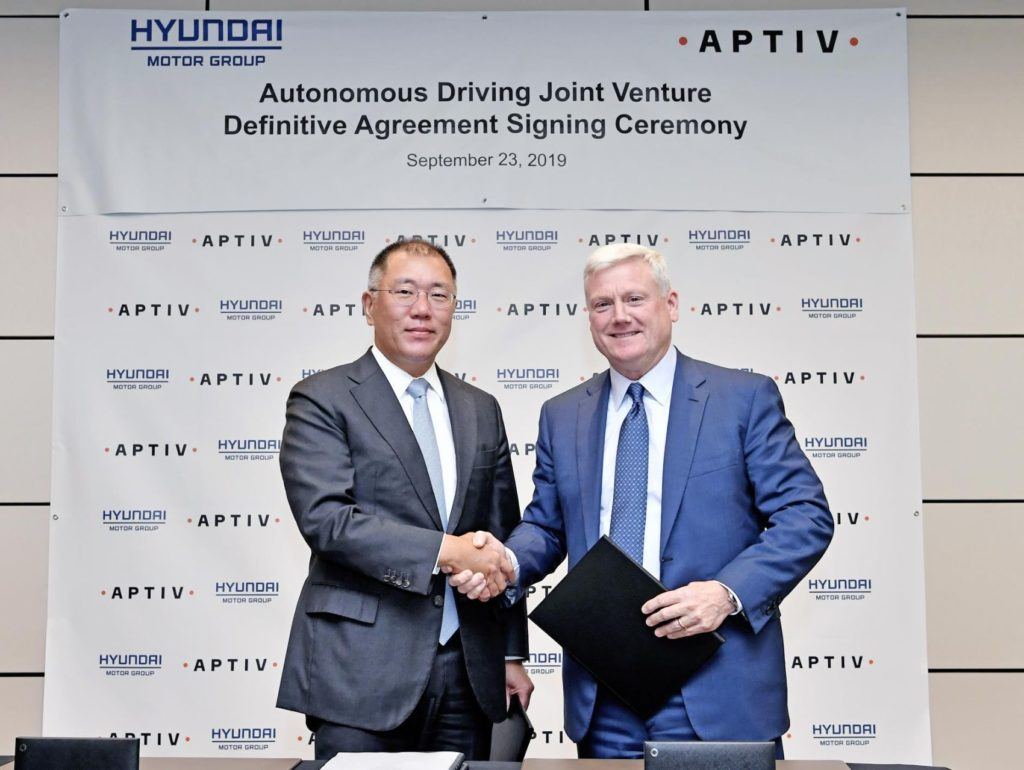 Developing Level 4 Technology
Motional is currently developing and working toward commercializing SAE Level 4 vehicles. The company will begin testing fully driverless systems yet this year and aims to have a product offering for robotaxi providers and fleet operators in 2022.
"What we're building is more relevant than ever," said Karl Iagnemma, Motional President and CEO. "The pandemic has challenged the global community to re-think transportation, and governments and individuals want more and better options. We're excited to bring driverless technology safely and comfortably into everyday life."
Motional Location & Testing Sites
Motional is based in Boston, with teams in Pittsburgh, Las Vegas, Santa Monica, Singapore, and Seoul. The newest office in Seoul will serve as a critical technology hub and testing location.
"As President and CEO, I couldn't ask to be supported by a more capable, innovative, and driven group of individuals," Iagnemma wrote in a recent blog post. "It's due to your technological innovation and creative execution that we'll all soon experience driverless vehicles."