Volvo is amidst a company-wide transformation. The Swedish automaker wants 50 percent of its vehicle sales to be fully electric by 2025 and is committing to having a million electrified cars on the road in the same year. To do this, the automaker is revamping its product portfolio with software-defined vehicles in partnership with NVIDIA. Moreover, Volvo is opening new tech hubs around the globe to support the eventual wave of electric cars.
Modern Working Environment
Volvo recently opened its newest tech hub in the Swedish capital of Stockholm. Located just a stone's throw away from the Volvo Studio downtown, the latest tech hub covers two floors and over 7,500 meters of floor space to accommodate up to 700 employees. The carmaker launched a similar tech hub at the Volvo Bangalore campus in India in November 2022, but Volvo said each location will concentrate on a particular area of expertise.
For instance, the newest Stockholm tech hub will focus on direct customer relationships. At the same time, other locations put more emphasis on autonomous driving technology, research and development, digital applications, and data analytics.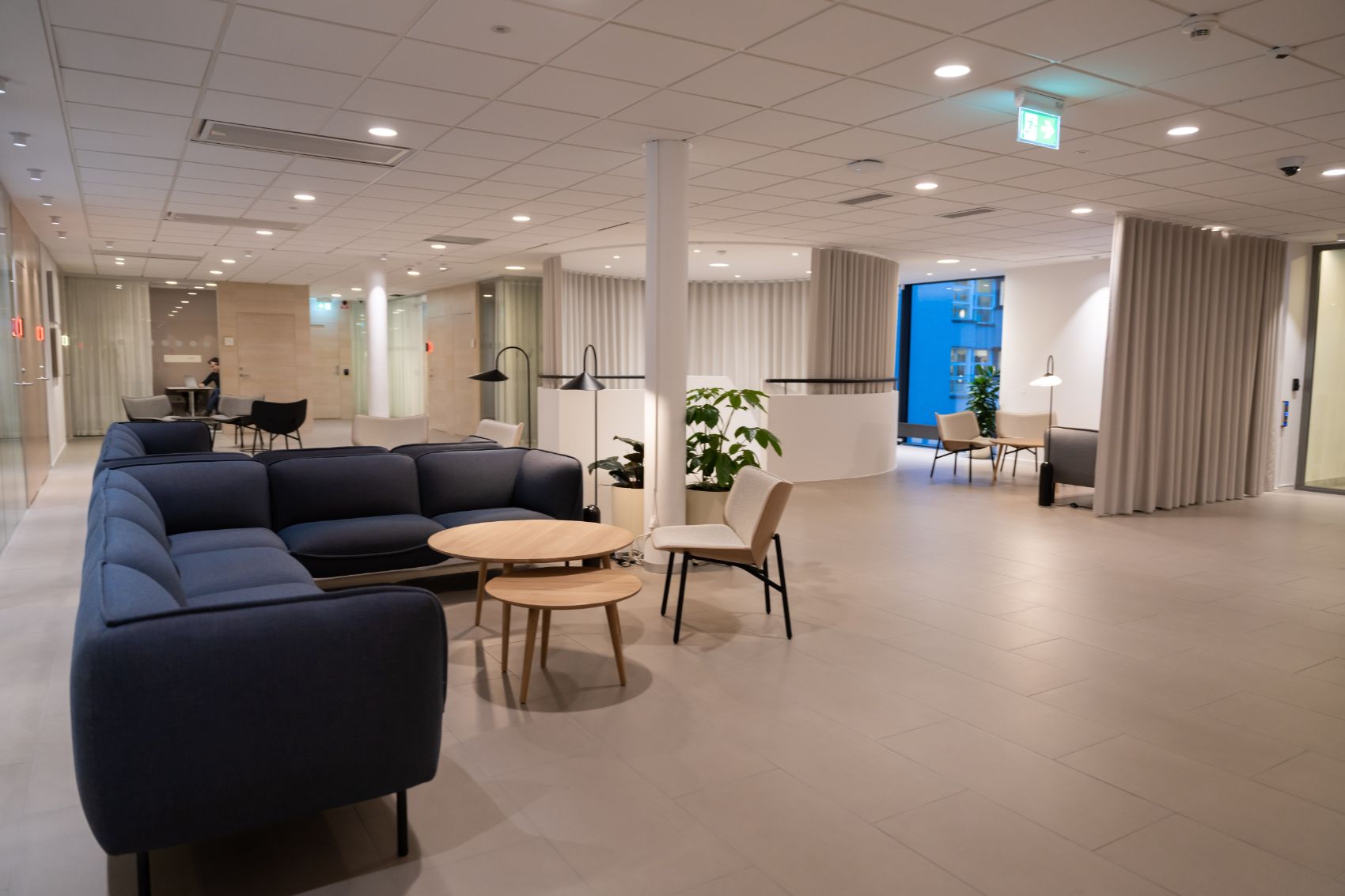 Bumpers For Chairs
More than a place where bright minds engage, Volvo's new tech hub features a pair of recreational areas to help improve employee wellbeing. Inspired by the Japanese concept of Shinrin Yoku, or "forest bathing," the leisure rooms enable employees to de-stress by immersing in sound, film, or lights designed to blow off steam.
"Our new Stockholm hub is designed to spark creativity and collaboration," said Hanna Fager, Chief People Officer at Volvo. "It will be a modern and inclusive workplace that allows current and future talent with a wide variety of expertise to work and cooperate."
Furthermore, the tech hub has quirky lamps made from used airbags and 3D-printed chairs derived from old plastic car bumpers, highlighting Volvo's commitment to sustainable manufacturing.