---
Women in Autonomy is focused on the advancement of females in the automotive and auto-tech industries. More information and how to become involved can be found on their website.
---
Women in Autonomy founder Indu Vijayan is used to the daily grind of the automotive industry. Long hours, looming deadlines, and an endless travel schedule are typical in a 24-hour, down-to-the-wire business like automotive. Throughout her career, Vijayan has grown accustomed to these demands and today takes great joy in her work at AEye, a computer vision and vehicle perception technology company in San Francisco.
However, there was one thing she could never get used to: that she and her female colleagues are often alone.
"This has become a reoccurring theme throughout my entire career, and you can see that very stark difference today," Vijayan said. "We often go to meetings with just one female person in the room, or to events and shows where only a few, if any, women are speaking."
Tall Hurdles to Jump
According to research from Automotive News and Deloitte, women account for only 27 percent of the U.S. auto manufacturing workforce. In a survey conducted by both organizations in October 2018 called Women at the Wheel, just one percent said automotive was the top industry for females. Most believe other professions, from education to financial services, are better at recruiting and retaining female employees.
"Automotive, historically, has relied on mostly male workforces as the technology was more on the mechanical-only side," Vijayan explained. "Only with the surge of technology in recent times, like in the late 1990s and 2000s, has a change in thinking started to come to the automotive industry, but there is still a hurdle for women."
That hurdle is so high that just 14 percent of women in the Automotive News and Deloitte survey say they would encourage their female family members and friends to pursue an automotive career. Beyond that, 79 percent of respondents say there is a wage gap between genders in automotive, while 74 percent of female respondents revealed there are different standards of performance for them versus men.
"The lack of gender diversity at the C-Level has become very clear too," Vijayan added. "There is a particular lack of women leaders, which will impact the decision and policymaking process, especially for autonomous driving."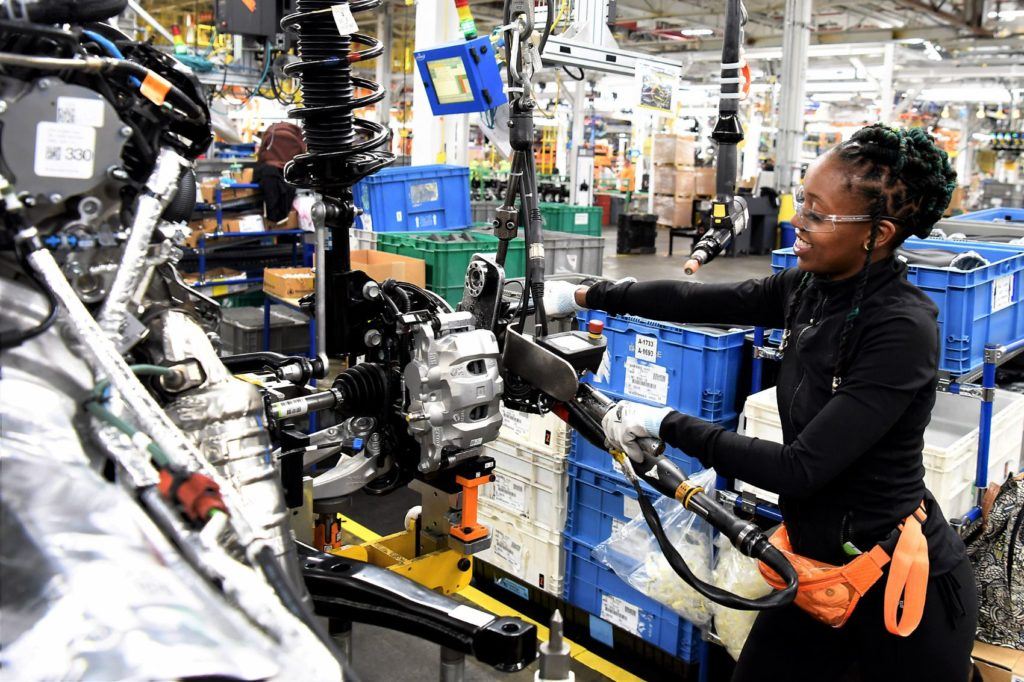 Sexism & Objectification in Automotive
A separate 2017 report from Automotive News finds that women face rampant sexism in the automotive business. That 2017 report stemmed from a survey Automotive News conducted with about 900 female participants on topics like constructive feedback, promotions, harassment, and workplace safety. The results of that survey led the writers of the Automotive News article to conclude that "sexism is alive and well in the auto industry."
Survey respondents recalled being asked inappropriate questions during interviews and spoke about unwanted sexual advances during the workday. Others report being used as tokens to gain favor with a prospective client, or say their accomplishments are regularly minimized.
"Within the constructs of the tech industry as a whole; I was often volunteered to go into boardroom meetings simply because we 'want to give them something to look at' or told upon receiving a promotion that I had earned for job performance that I must have been sleeping with my boss," said a female national account manager currently in tech sales in the U.S. She spoke to AutoVision News under the condition of anonymity.
"During my tenure as a sales account manager at a top technology company, I had one particularly tough quarter, which many of us experience at one point or another," she continued. "When I inquired with my management team on how to improve for the following quarter, I was told to 'hike up your skirt a little bit,' and the numbers will be better next half."
That mentality extends beyond the offices and factories, and into the consumer-facing portions of the automotive business. Take a gander through a typical car show, and it's not hard to see how females working the event are on display as much as the vehicles are. Women in this part of the industry often stand for long blocks of time in uncomfortable and revealing outfits. Whether event organizers realize it or not, this perpetuates and reinforces the narrative in automotive that women are more valued for how they look versus how they think.
"Every movie you watch sexualizes women. Every car ad, if you want to be cool, wants you to drive their car so you can get the ladies. It is always about sexualizing women," explained a female veteran of the experiential marketing industry who also spoke under anonymity. "We are nothing more than a pretty face half the time, and I often feel men don't care about what I have to say at some of these events."
She tells AutoVision News that, at some events, men "stumble into her" but pass it off as a playful accident. "It was acceptable because they were drunk and having a good time with their friends," she said. "I feel our society has shaped the minds of many men in this way. As a result, women think they have to take it or act a certain way because that is the only way they can succeed."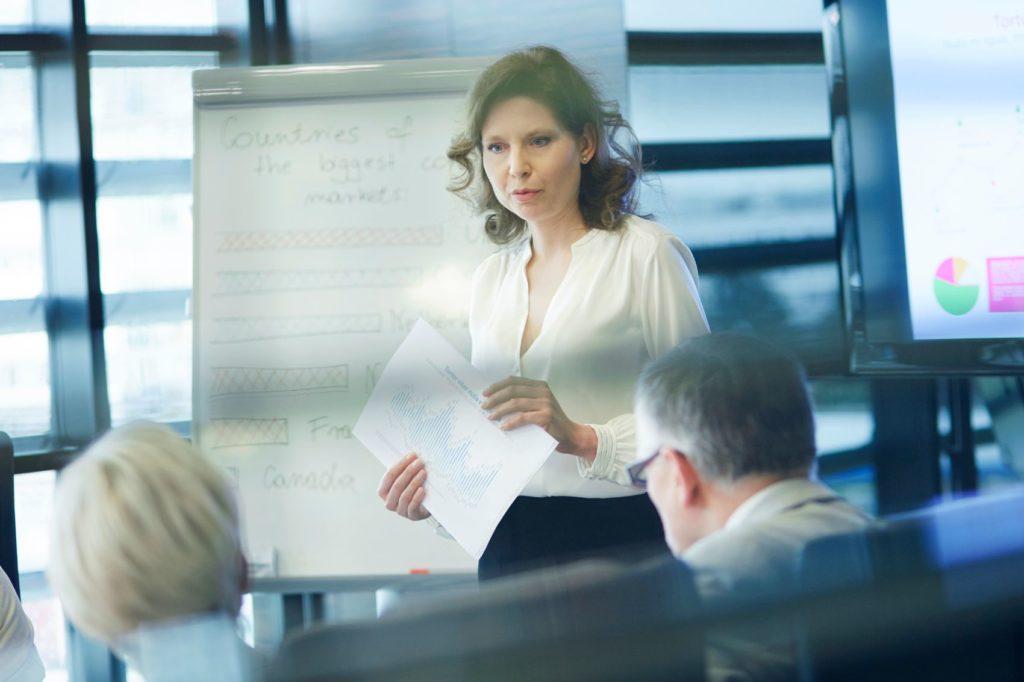 Bridging the Gap
The work and research presented by Automotive News and Deloitte show why organizations like Women in Autonomy are vital. Forums like this value women for what they bring to the table in terms of experience and intelligence. Women in Autonomy is open to all female executives, managers, engineers, policymakers, academics, and other automotive and tech experts. The organization regularly hosts events where these and other professionals can address the challenges facing autonomous driving, automotive technology, and the industry in general.
"This is about all of us coming together to bridge the gap," Vijayan explained. "We wanted a platform where we could educate, equip, and empower women for the future, but also one that would bring in existing female leaders."
Women in Autonomy has expanded this mission virtually during COVID-19 with the Accelerate Summer Series. The free online sessions allow female automotive professionals a chance to interact and receive new insights on how to enhance their careers, without having to leave their home office. The most recent workshops focused on developing a personal brand on LinkedIn and leveraging the power of communication to create new opportunities.
"We have an open community where women can join and actively participate in the discussions," Vijayan added.
Currently, Women in Autonomy is developing a mentoring program to help coach and train younger females. The goal is to have the program begin after the Accelerate Summer Series. "I'm looking forward to kick-starting this and showing women a path for how they can grow in their careers," Vijayan said.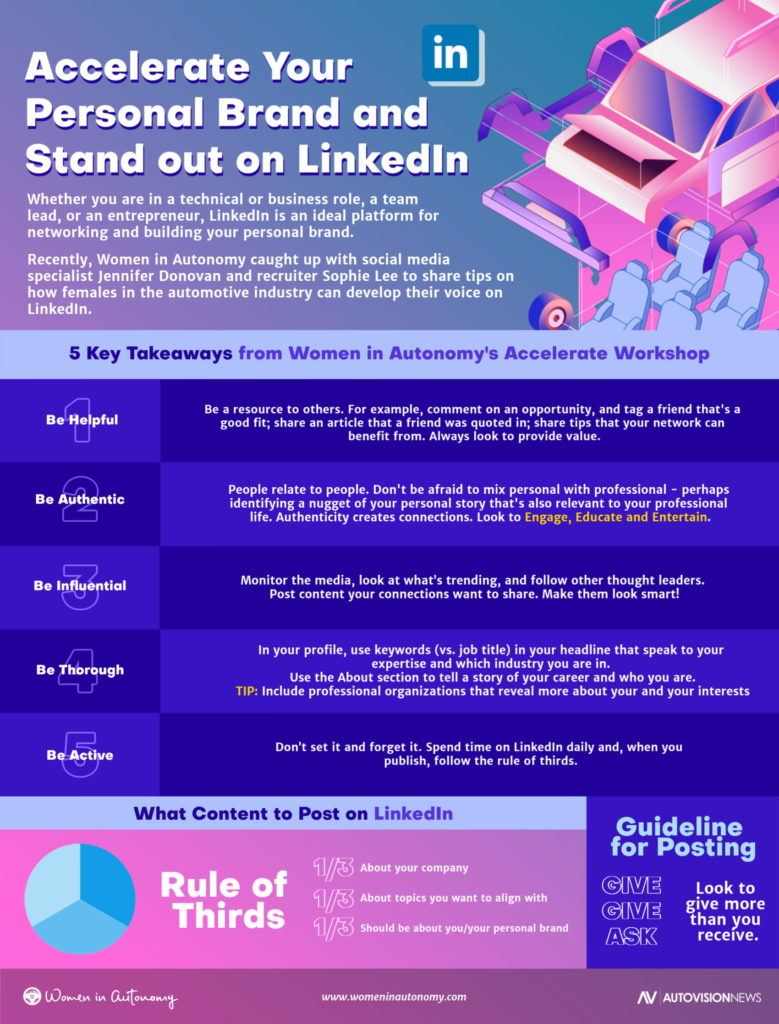 How Can Companies Respond?
Women in Autonomy advises that executives, hiring managers, and other senior leaders evaluate their teams and organizations through a gender diversity lens. "The impact will be multifold," Vijayan explained. "By virtue of diversity, you will bring in different perspectives and more creative thought, which is important in a field like autonomous driving, which is still very new."
While this certainly applies to large companies, smaller firms and startups are also encouraged to diversify their staff as much as possible. Vijayan notes that those who hire female employees should take an active role in their professional lives. "The attrition for women can happen once they join the company if they are not receiving opportunities for growth," she said. "They then start to lose motivation as they spend more time working."
Never Give Up
Although women still face an uphill battle, it's not entirely a lost cause for females who want to break into automotive. An ongoing series from Reuters Events Automotive called Celebrating Women in Automotive has showcased the achievements of female leaders and executives from automakers like Hyundai, Lexus, Cadillac, Aston Martin, and Mitsubishi. In the series, hosted by Scotty Reiss, founder of A Girls Guide to Cars, each female guest tells their story and shares advice for younger women in automotive.
These sessions from Reuters Events Automotive, like Women in Autonomy, are vital as we seek to change a deeply entrenched false narrative about women in automotive. We owe it to our female colleagues to do better, and we most certainly are capable. Vijayan believes we are getting there.
"The most important thing is the positive changes we are seeing," she said. "I would encourage women to explore all their options, seek information from every leader they can, and never, ever give up."